May 1, 2013
Here I go again, another Chamber Night to benefit the USC Hyperbaric Chamber in Catalina – this time the Divevets had two full tables and a couple of really hot women in attendance.
Professional Debriefer Paul and I took a taxi from the ghetto in Long Beach to the Aquarium, hopefully to prevent a DUI.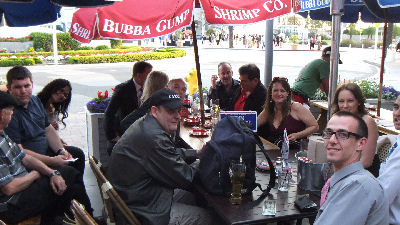 We met the group at Bubba Gump's.
Richard the Brit was nice enough to pick up the tab for everyone – I think he paid in English Pounds.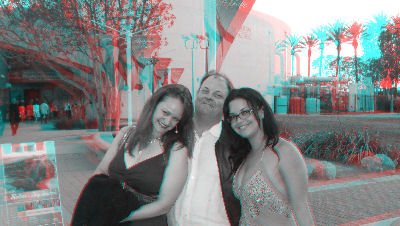 PDP was so happy to be around hot diver chicks.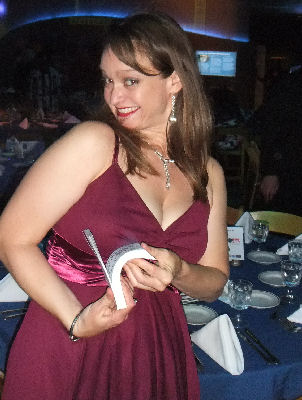 Donna The Hot Biker Chick bought $100 worth of raffle tickets to try and score the diving trip to Yap, or something almost as cool.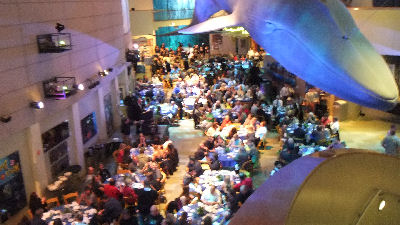 They packed the tables so tight, fat people had to sit on the outside, near the walls.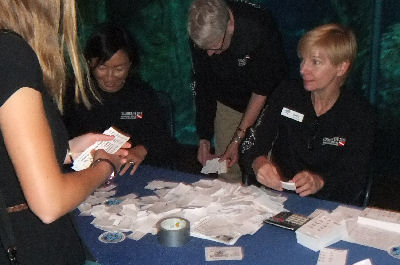 The staff dug through the tickets, to see who they wanted to win.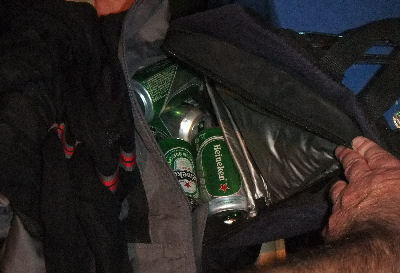 An anonymous, but VERY SMART Divevets Member back packed some Heinekens in.
He was thrown against a wall, and harassed by security, for being a potential terrorist bomber – they searched his back pack, and apparently, they were looking just for bombs, and not the beer that was contained within.
The last time this very smart person went to Chamber Night, they only served Heineken cans – that is why he brought Heineken cans, and not the King of Beers – Budweiser.
Unfortunately, from years past, people got disgusted at the "beeramids" that the Divevets made, so the bar was selling only bottles.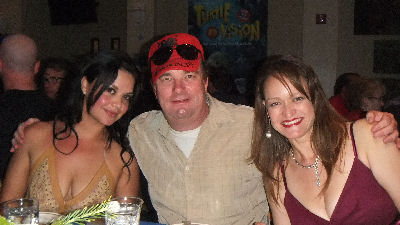 Hanging out with Donna The Hot Biker Chick and Wrinkles was worth the $90 admission for me.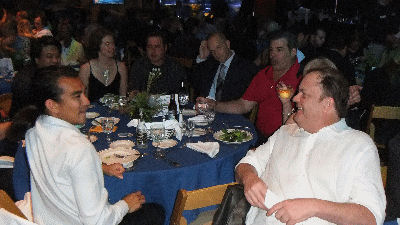 The conversation goes between tables.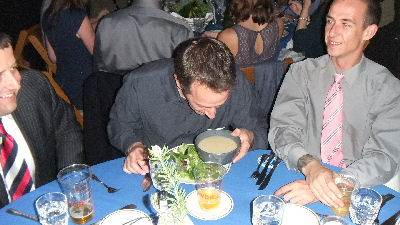 After most participants finished their salad, the salad dressing arrived.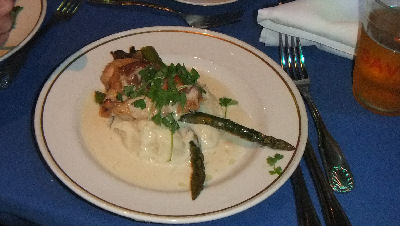 Dinner is served! Chicken and mashed potatoes.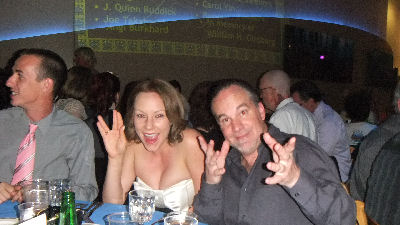 Smiles for the camera!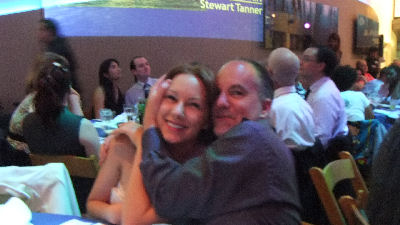 Getting way too much fun, and we're almost out of the discount beer!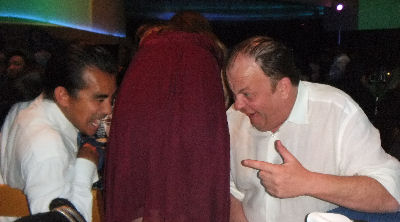 Alcohol fueled arguments ensued between tables.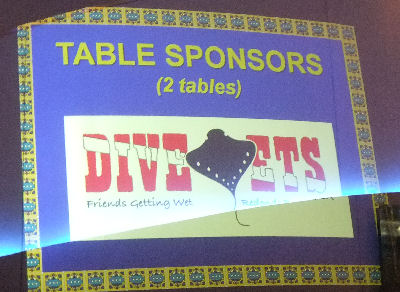 Divevets get recognized for their contributions – as I remember it was like $50,000.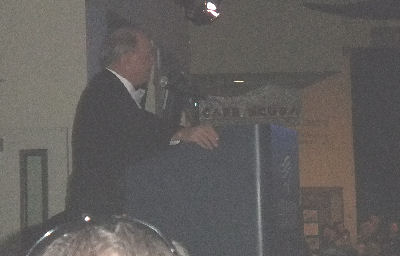 At the raffle, I was amazed that my name actually got called!
I need doubles and a dry suit, and they had neither.
I hesitated, the MC said, "This is taking too long, what do you want?"
"Uhm" … Something that had "Dry Suit" listed, I took.
It was a Dry Suit inflator system – something that I found out later, I didn't need for a dry suit, it is completely an option.
Shit, I thought I was getting my dry suit stuff piece by piece!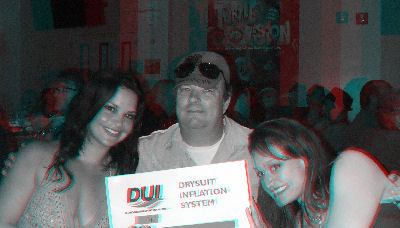 Yep, we took a Taxi, but I still got a DUI.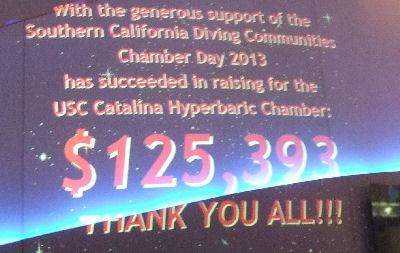 $125,393 raised for the Chamber!
After the dinner, we were told we could walk around the Aquarium for an hour.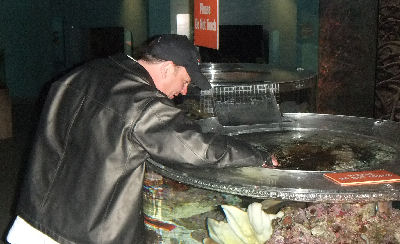 PDP said, "Feel this, it is really gross."
"The sign says, 'Don't touch,'" I responded.
"Oh, I didn't see that"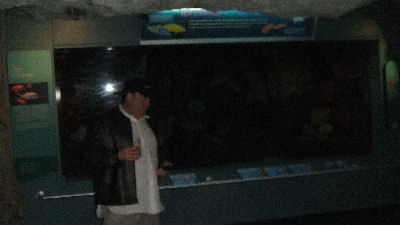 Walking around the Aquarium in the dark really was only good for about ten minutes.
Great event, great people and a great time!
If I ever get bent here, the Chamber will be there for at least another year.
PDP's video: