I need to get back into the water, I've felt lazy lately and consuming 3,000 calories on Thanksgiving Day has not helped my cage-fighter type body.
I brought my ghetto grill, but stopped short of bringing my traditional sausages when I got sticker shock at Albertson's Market.
Holy crap, food is getting expensive!
There was a light turn out today – Reverend Al, Chipper and three other divers – Steve, Daniel and Ira, and of course, me.
Steve was to dive with me, Reverend Al and Chipper until he told us that a friend was coming and he would dive with him.
The three of us made an uneventful and pain-free entry off the Point.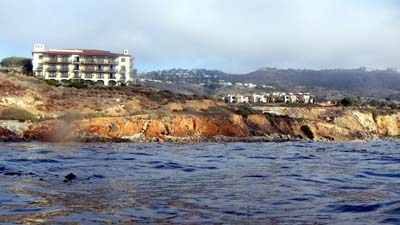 Logged SCUBA Dive #428
Dove with Reverend Al and Chipper
Terranea Resort, Rancho Palos Verdes, CA, USA
In With: 2900 psi
Out With: 500 psi
Max depth: 68 feet
Waves: Surface chop, but no big waves at shore
Visibility: Up to 15 feet
Water Temperature: 62 degrees
Air Temperature: 73 degrees
Total Bottom Time: About 40 minutes
We swam out and descended to try and find the Pinnacle.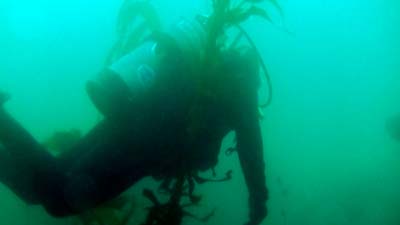 Visibility was good.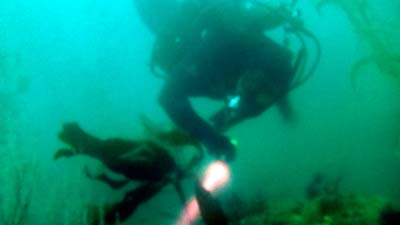 Well, are there lobsters here?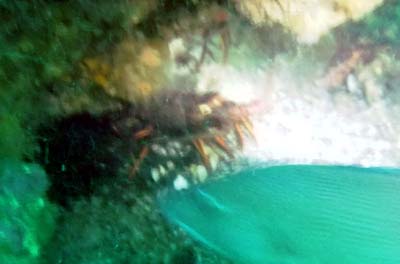 Yep, and it was dancing under our light, knowing that this is now a Marine Preserve.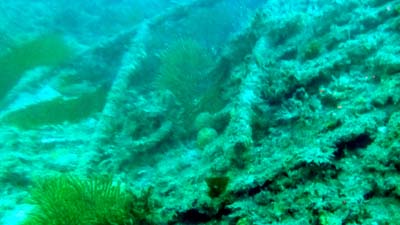 Debris from a boat wreck?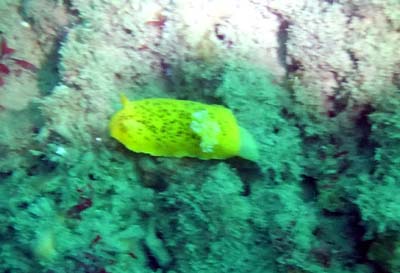 Oooh, Ahhhh – a Nudibranch!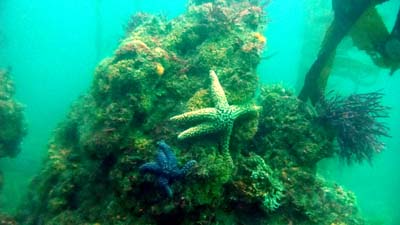 A nice, crisp picture of part of the reef off the Point.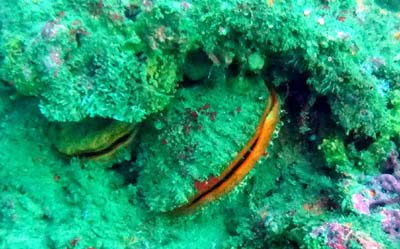 Scallops – obviously, ready for a night on the town, with that lipstick on.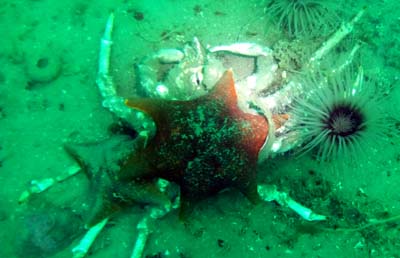 A starfish wrestles with the corpse of a dead crab.
I had to cut to the surface at 500 psi and swim half way back to the Cove – Reverend Al and Chipper are rich divers and can afford bigger volume tanks; I dove with a working man's Aluminum 80.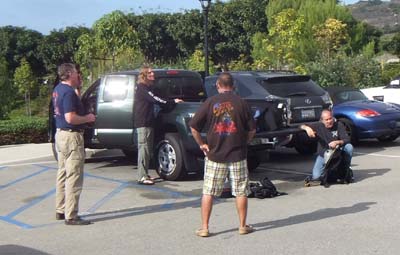 The debriefing starts.
Steve made it back with his dive buddy, Ana – a.k.a. Wrinkles, and she's single.
Damn! Foiled again!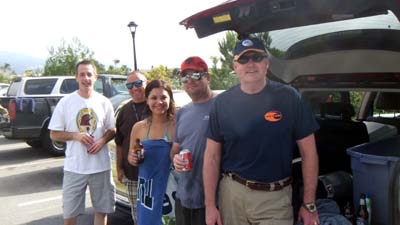 Today's crew, from left to right – Steve, Chipper, Ana, Me and Reverend Al.
Comments Off

on Thanksgiving Weekend Sunday Services At Terranea Resort