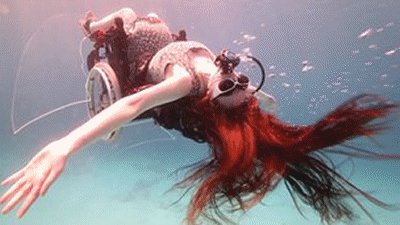 Sue Austin, who has been a wheelchair user since 1996, has created an under water wheel chair with the help of some diving experts.
Finding a means of propulsion was initially difficult because most are hand held devises, and Ms. Austin does not have the strength to hold on to them.
Eventually she found a model that was made for divers with disabilities and added two of them to a wheelchair.
"When we started talking to people about it, engineers were saying it wouldn't work, the wheelchair would go into a spin, it was not designed to go through water – but I was sure it would," she told the BBC News.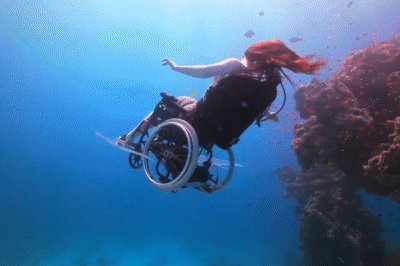 She modified the heel plates so that they formed fins at the back and redrilled the rubber straps to attach her legs to the acrylic "wings" she needed to steer the vehicle.
There is one problem with the wheelchair however – the frame is beginning to rust; Ms Austin says that ideally the next model should be made from Titanium.
Click here to view on YouTube.