I have been back in the United States for two weeks, still recovering from my epic trip to Albania.
I am doing a final write up on my trip, but in the mean time, for those who are curious about my vacation, you can watch the video on my new YouTube Channel.
I arrived a half hour late from our usual meeting time of 8 AM; I had to find my core warmer – something I did not bring to Albania with me.
Of course, it was on my balcony, right where I left it a month ago.
Jordon and two newer regulars, Bob and Dennis, showed up – that is it.
No Reverend Al, no Nice Bob, no Chipper, no SCJoe… since Airforce Chris left, attendance has been down, knowing that there will be a shortage of beer.
All four of us entered off the Point.
The first thing I thought was, "Holy crap, I forgot how cold the water is here!"
Logged SCUBA Dive #420
Dove with Jordan, Bob and Dennis
Terranea Resort
Rancho Palos Verdes, CA USA
In With: 2800 psi
Out With: 500 psi
Max depth: 60 feet
Waves: Pretty flat with an occasional roller
Visibility: Up to 15 feet
Water Temperature: 56 degrees
Air Temperature: 72 degrees
Total Bottom Time: 40 minutes or so
We surface swam out and then descended "around where the pinnacle probably is."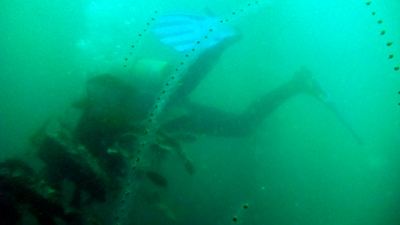 All over the place are these weird, transparent centipede like things.
I don't know the name, but I have never seen them so abundant.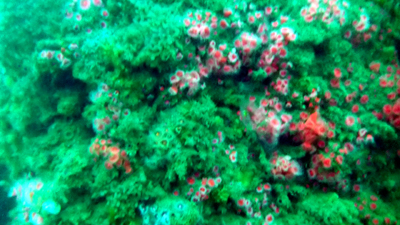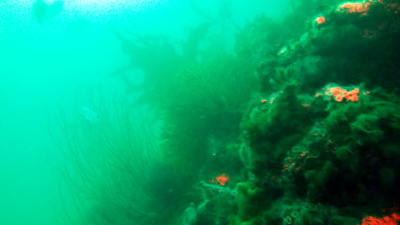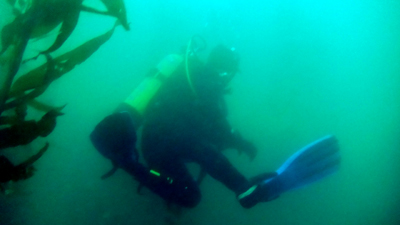 At 2000 psi, we headed to the cove.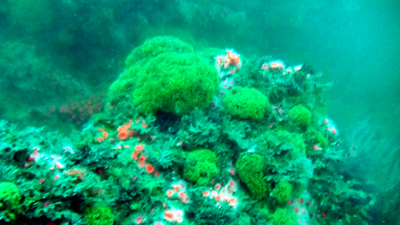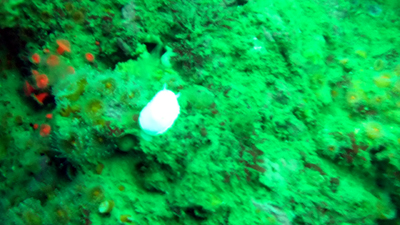 Is this an albino nudibrach?
The plan was to stay deeper going back than usual; which made a more interesting dive than normal.
The problem was, I ran low on air around the half way mark and had to surface swim back.
I couldn't take my fins off soon enough, and I ended up washing up on the rocky beach still trying to take the first one off.
I am getting worse at exits.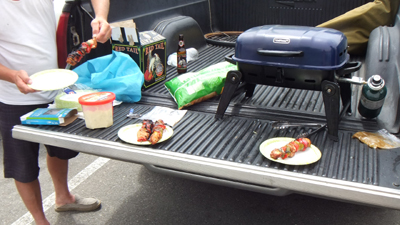 Professional Debriefer Paul brought some shish kabobs and potato chips.
It was a very small group today, but the diving was nice… and cold.