I've had this persistent cough for the last two months – no fever, no blocked sinuses, so I'm not sure what it is; I have pretty much learned to live with it until it goes away.
Driving in from an undisclosed, secret Santa Monica location, I arrived at 7:00 AM – an hour early – and checked out the conditions.
Low tide and water that was flat as a lake, called me to finally get in the water again.
The regular divers started to arrive; even though the arrival of Chipper usually jinxes perfect conditions, that was not the case this morning.
Entering the water from The Cove, I slipped on a rock, did the splits and ruined my perfect entrance – at least I gave some entertainment to some tourists that were watching – it's probably on the Japanese Youtube channel.
Logged SCUBA Dive #377
Off The Cove and to the right
Terranea Resort, Rancho Palos Verdes, CA
Dove with Not New Chris and Dennis G.
In With: 2600 psi
Out With: 500 psi
Max depth: 30 feet
Waves: Miniscule, maybe two feet at best
Visibility: 8-20 feet
Water Temperature: 57 degrees
Total Bottom Time: About 45 minutes
Dennis G., Not So New Chris and I went to the right and submerged.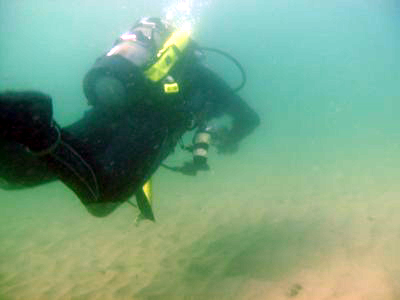 Some places off of Terranea Resort resemble the barren seascape of Veteran's Park.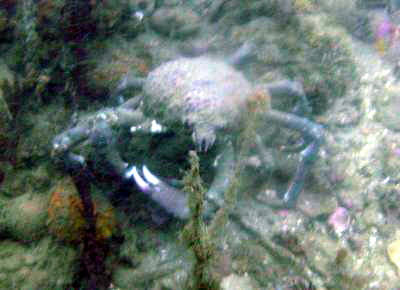 A Sheep Crab awaits to attack passing divers.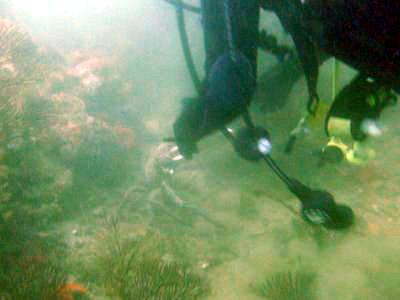 Don't get too close Dennis!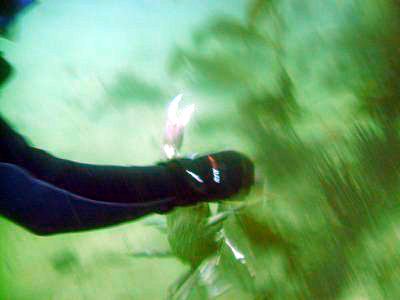 The crab attacks!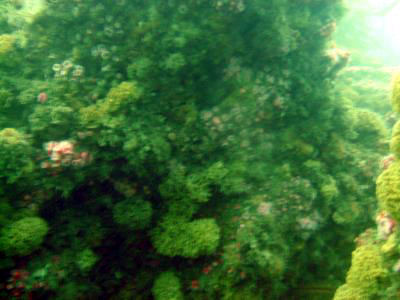 Combined with the shallow depth and lots of light, some parts of this dive opened up to 20 feet of visibility.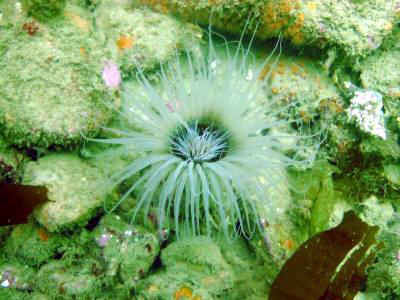 If you haven't learned by now, don't come here for sea life identification lessons; I don't know what these things are, but they look cool.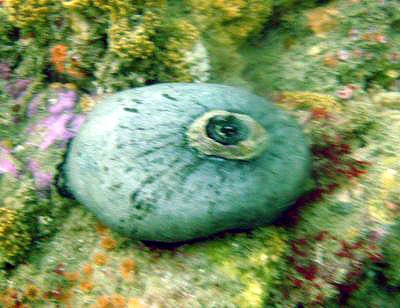 An Opal eye gives me a stare.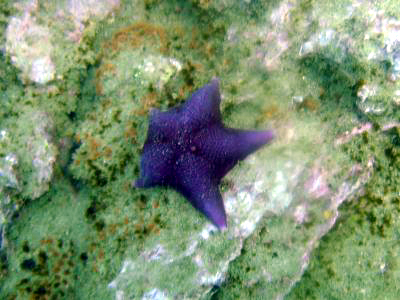 A very rare purple starfish.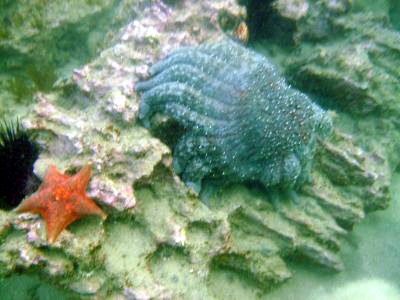 A starfish next to a sun star.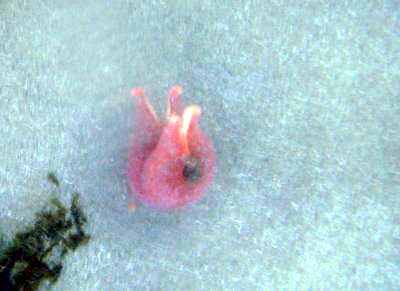 I'm not sure what this starfish is doing – it folded itself in half, over what looks like a sea feather.
Everyone made an easy exit at The Cove.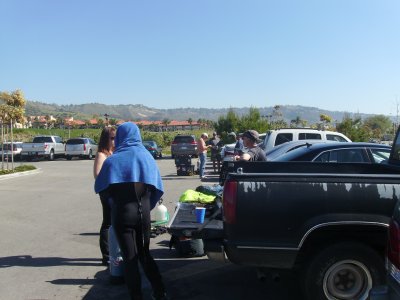 Donna The Hot Biker Chick, who is recovering from a cold, joined us for traditional debriefing.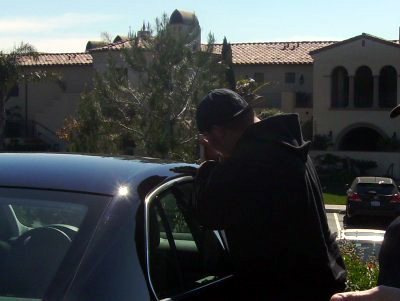 Just a warning about newer vehicles – apparently they tend to lock themselves automatically after a while, so don't leave your keys inside.
Around 11 AM, the sun was out and the public lot started to fill up.
To our amazement, we saw a family of six walking down from the distant free parking on the long driveway, all carrying beach chairs and boogie boards.
Boogie boards here?
I guess they saw a picture of the sandy beach and thought it went all the way down to the water?
In less time than it took to finish the King Of Beers, the family was walking back to their car.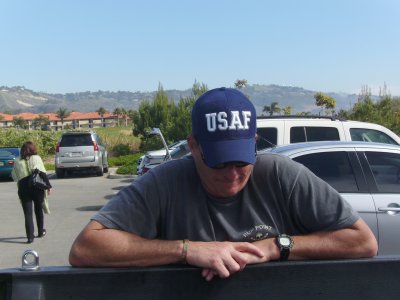 Someone asked Military Bob which branch of the armed forces was he in – the first person to post with the correct guess, wins two 12-ounce Budweisers the next Sunday that I show up – you must be over 18 to claim prize.
Traffic was pretty light getting back to Santa Monica.
I will have to say, there is quite a difference between the Long Beach "Gang" Ghetto and the Santa Monica "Hippie" Ghetto.
In Long Beach, if you're out in public and some bum asks you for money and you tell him to go screw himself, everything is cool – people around you may even laugh.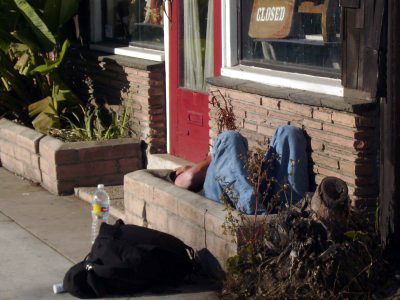 If you do the same thing in Santa Monica, a lot of times, some ultra-liberal piece of crap will step up and try and lecture you about the unfortunate plight of the homeless – so you basically have to tell two people off.
I know there's a lot of homeless people that need help, but when I saw a "homeless" woman with her eight year old daughter, with all their possessions in a shopping cart, wheel everything directly into a nearby motel room at dusk, I wonder how many are just actors.
They had been on the side of the street collecting food and money all day.
Rain has been forecast for later in the week, and the lobster season clock is ticking – hopefully, I will have time to do more diving soon.