Rest In Peace
Cyber The Attack Dog
199? – December 5, 2009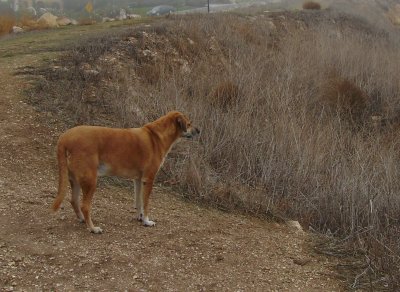 Cyber the Life Guard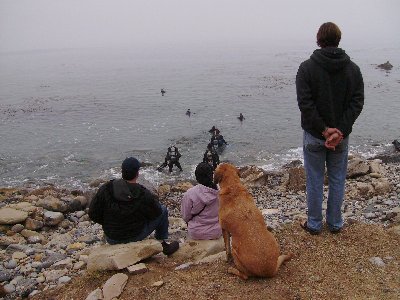 Cyber the Divemaster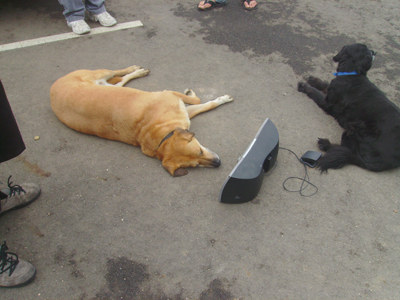 Cyber the Rocker!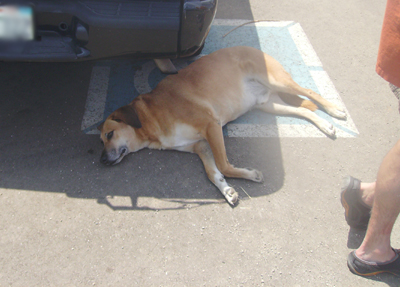 Rest In Peace, Our Eternal Friend!
To view this video on YouTube, click here.
It was a very sad day today for the regular divers here; we were informed that a long time icon in the diving area died yesterday.
Cyber The Attack Dog is no longer with us.
As for the diving, whether I can use the weather, the fact I had no air, or my mental state as an excuse, I stayed dry.
Most divers decided to dive off The Point; it was a little rough, but everyone made an expert entry, so I didn't get any entertaining video.
That is okay by me!
I finally met Halibug and his dive buddy…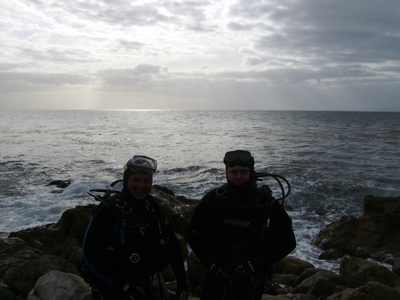 Never take a picture into the Sun on a cloudy day, otherwise it will look like this.
Nice meeting you guys – you are always welcome to debrief with us!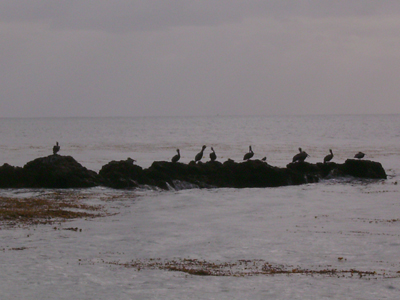 I sat in The Cove; TwinDuct and Professional Debriefer Paul joined me later.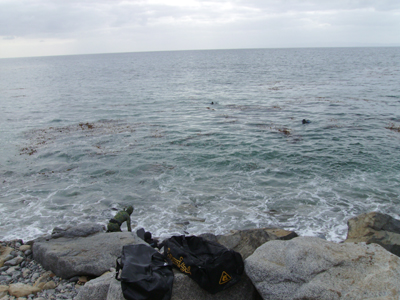 The water was fairly flat outside the surf zone; divers reported that the water was warmer than the air and that the vis was as good as 20 feet.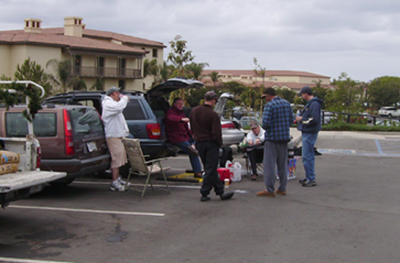 Traditional debriefing continued.
There's a set of storms coming into the area, so I have to see where we are on the lobster liberating and weekend dives – there might be a slight delay.