After a ride through dense fog coming from the ghetto of Long Beach, I arrived right on time to the overcast conditions at the Old Marineland.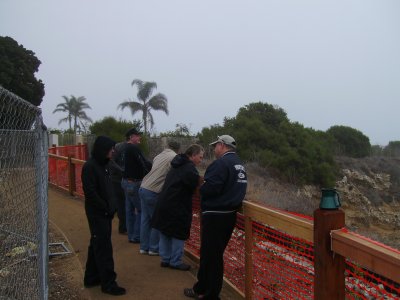 The group of regulars checked the conditions out.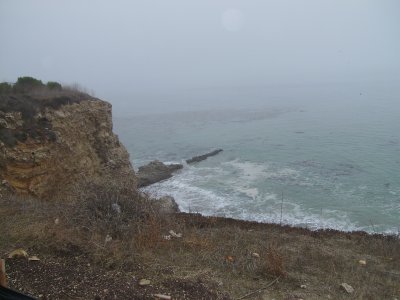 Two things you don't want to see – foam and green water!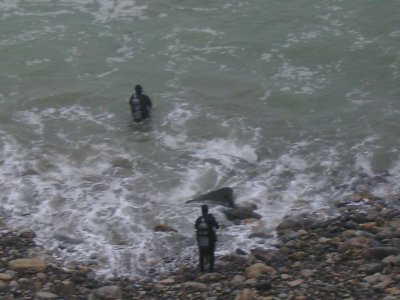 A brave couple were the only divers that went in; the rest went to go check out Honeymoon Cove…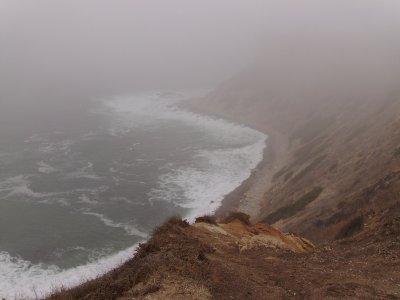 Honeymoon Cove was getting pounded by waves.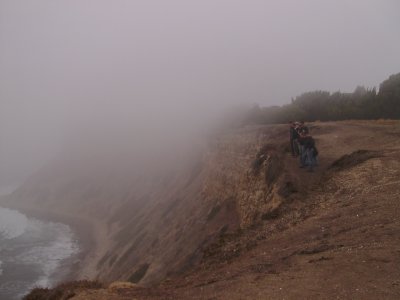 Honeymoon Cove looked worse than anyone could remember.
We walked to check out Christmas Tree Cove…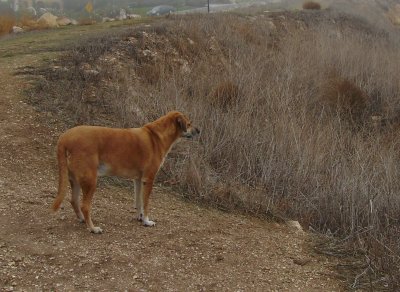 Cyber the Attack Dog disapproved of the conditions…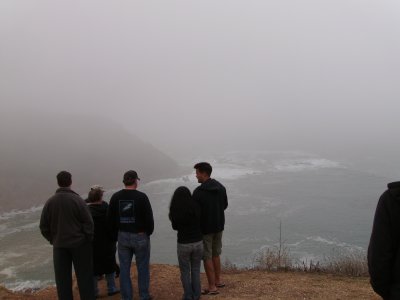 …Everyone else agreed!
Christmas Tree Cove looked as rough or rougher than Honeymoon Cove.
Most of the group headed back to Long Point for the final dive report and debriefing.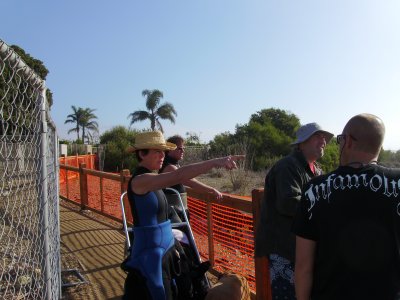 Reports from the two divers that emerged were "12 feet at best in some places."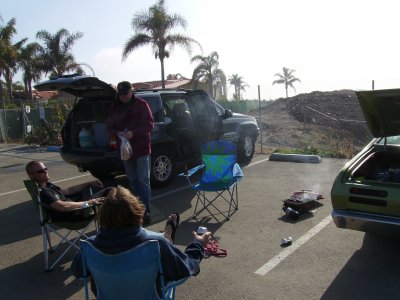 With the diving called, a short debriefing session ensued.
One of the topics brought up for debate was how ghetto this blog makes the local diving community look.
Some agreed, some said, this blog just shows "The good times."
I have to agree with the latter.