Long Point (aka The Old Marineland), Palos Verdes, California
Solo Diving
In With: 3000 psi
Out With: 800 psi
Max depth: About 45 feet
Waves: Small swells, almost as flat as a lake
Visibility: 8 to 10 feet, but with a lot of silt
Water Temperature: 54 degrees at depth, warmer on the surface
Total Bottom Time: About 45 minutes
Reverend Al had to go find the guard to have him unlock the parking lot; apparently, the
guard did not know that was one of his duties.
So, running 30 minutes behind schedule, I geared up and took the torturous walk down to
the rocky beach.
It was really low tide, and I almost slipped a few times on the exposed slimy rocks.
The air temperature must have been 90 degrees – I was sweating profusely from the walk
down and entering the cool 54 degree water felt really good.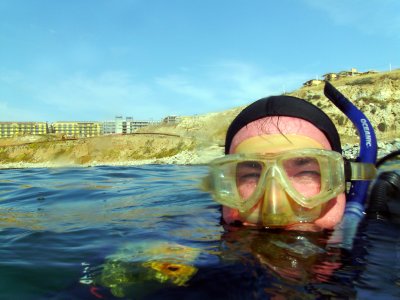 The Terranea Resort is in back of me; it's getting larger by the week.
I submerged and followed my compus heading to 120 reef…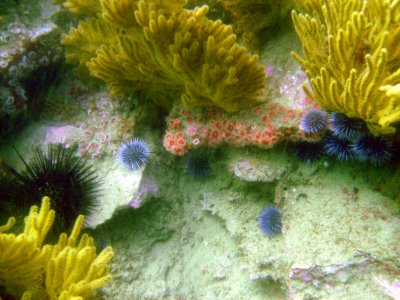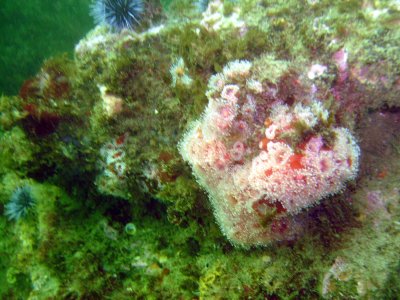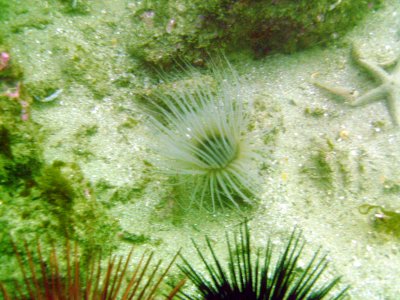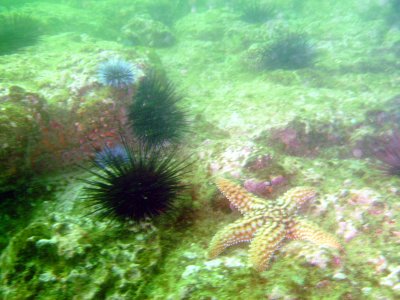 There was a lot of silt in the water, but everyone who dives here knows the old saying,
"When the visibility is low, go macro."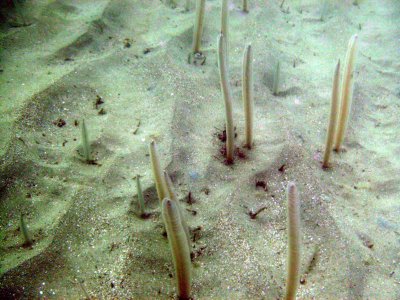 At 45 feet, the reef ended, so I started heading in; there's big patches of sand
between reefs.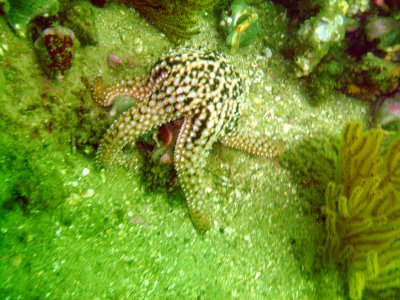 A starfish prys open it's next meal.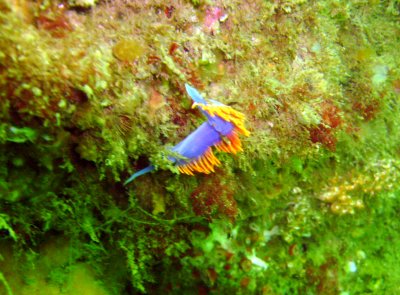 A Nudibrach!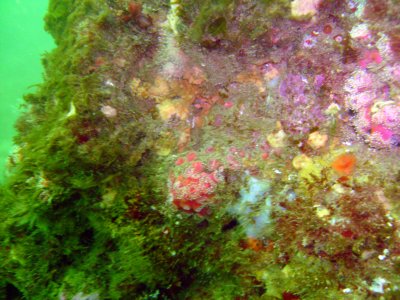 I had a small air leak from my first stage, so I had to cut the dive short; however, I
was getting cold, so I don't think I could have gone on regardless.
Visibility was really crappy in the cove; I made an easy and uneventful exit.
Dripping wet with cool water, the walk up wasn't bad.
Now, for the party!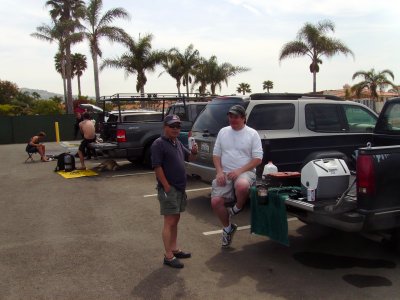 All I have to do is announce free food, and my brother shows up; Ed showed up, too.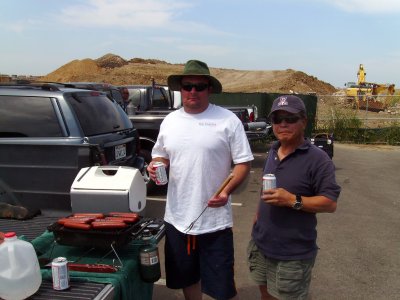 We just had hotdogs; otherwise I would have brought my real barbecue.
Lars was back in town diving with others; he walked up from the beach in full SCUBA
gear, dripping wet.
Ed asked him, "Did you dive this morning?"
"No, I just walk around in SCUBA gear to keep myself in good shape," Lars responded.
I couldn't help but laugh.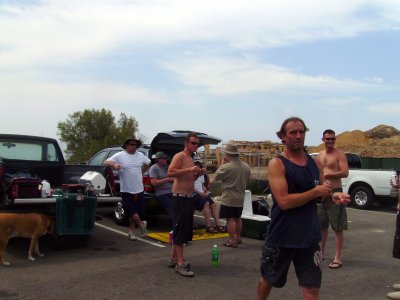 Beer, hotdogs, ocean air and cool people… or as Jane puts it, "Barbecuing in a parking
lot like we're homeless."
Not many women can handle the walk down fully geared; so regular female divers here are a
rarity.
Reverend Al asked, "Where's all the chicks? This scene resembles a gay bar?"
Reverend Al and his group went off The Point and reported 30-foot visibility.
I don't like entering The Point at low tide; the boulders are too slippery.
"Debriefing" lasted a couple of hours until the beer ran out.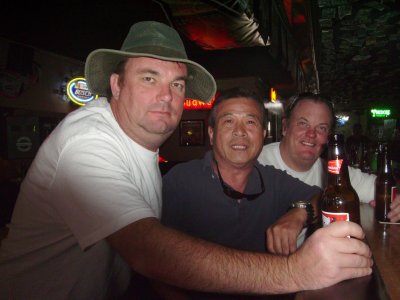 Me, Ed and Paul ended up at Rebel's Bar in San Pedro – the nicest neighborhood bar in San
Pedro.