OK, maybe I should have titled this "Terranea Look Report."
A good 30 divers showed up this morning for our traditional Sunday Services dive and debrief; it was great to see a lot of old faces and many new.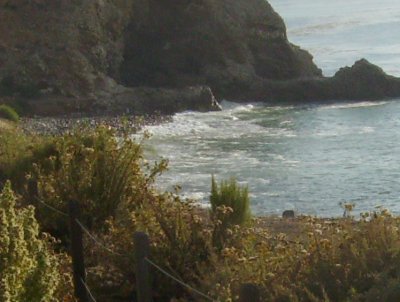 At first glance, conditions looked good, but then after we all stood there and watched some tall sweeping waves come in and wash out, we started to change our minds.
Yeah, it was doable; you just needed to time it right.
The water didn't look that clear either.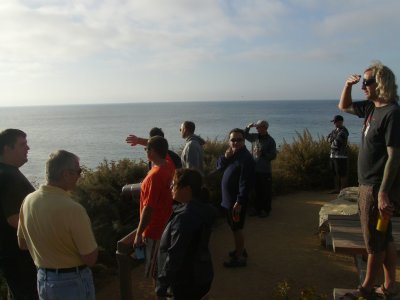 Everyone stood there, over looking The Cove; one by one everyone eventually called it.
These are seasoned divers; safe entry and exit would be possible if it was timed right, however at what price?
The potential of five feet of visibility?
What about The Point?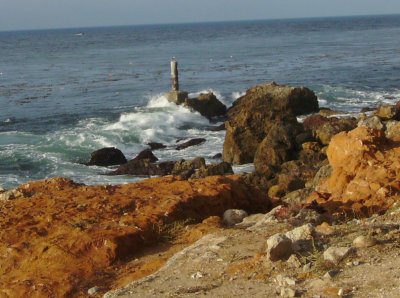 Same thing… if you timed your entry right and were quick, it wouldn't be a problem – if not, you could really get hurt.
Everyone made their way back to the parking lot.
Some went to go check out Honeymoon Cove, some went to Veteran's Park.
I stayed to do an early debrief with PDP, TwinDuct and Air Force Chris.
I was told by a diving peer, "Donna (The Hot Biker Chick) really wants to go to Albania with you, but she's not sure if she can trust you."
I'm not sure how to take that – he was either trying to mess with my mind, or somehow I have obtained some kind of an untrustworthy reputation.
Maybe she is afraid that I will sell her to the Albanian mafia?
TwinDuct asked me, "So what are you going to do, go home and post that you were here, but conditions sucked… just 'cause you haven't posted anything in a week?"
Yeah, that's it.