Honeymoon Cove, Palos Verdes Estates, CA
Solo Diving/night diving/lobster diving with shore support.
In With: 3000 psi
Out With: 500 psi
Max depth: 25 feet
Waves: 1-2 feet, insignificant
Visibility: 10 feet plus
Water Temperature: Cool and comfortable
Total Bottom Time: About 50 minutes
Photos by: Nick
I've heard so much about this place – "It's better than Malaga Cove because it's so hard to get to from shore and is not 'lobstered' out."
I arrived at 7:30 PM; Nick soon arrived and so did Ron T.
Ron and Nick were not planning on diving but came to either provide shore support or to see how desperate I was to fill my bag with seven tasty lobsters.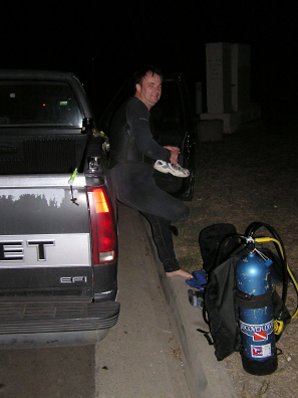 I geared up.
Nick was such a pussy; he was going to stay on top of the cliff and not risk the goat trail down to the shore.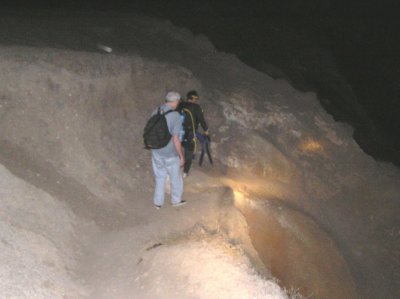 Dive Master Ron followed me down the steep goat trail to the shore line.
The walk down sucked, but entry into the water was smooth.
I put my fins on and basically crawled out.
I went South and caught and released a short lobster.
I was hoping that it wouldn't set the precedent for the night.
Back and forth, back and forth, covering as much ground as I possibly could looking for lobsters.
All in all, three lobsters and all short!
I swam back in, debriefed with Ron and took probably 20 minutes to walk back up the hill.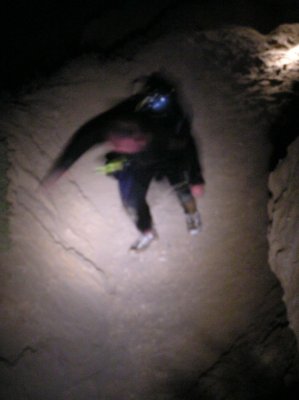 The walk up sucked!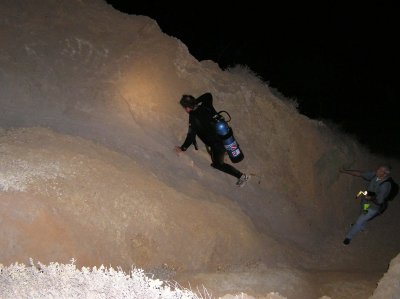 Just short of the lip of the cliff is a crawl.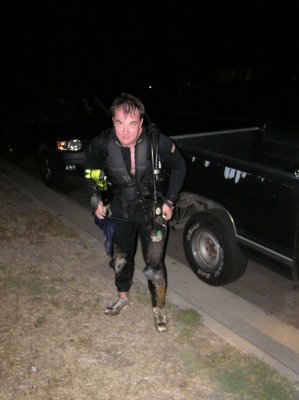 In Ron's words, "You didn't catch anything, but that sure was a macho dive."