February 1, 2015*
We slowly motored from the Eureka to the Elli and Ellen oil rigs; we all needed at least an hour to off gas from the previous dive.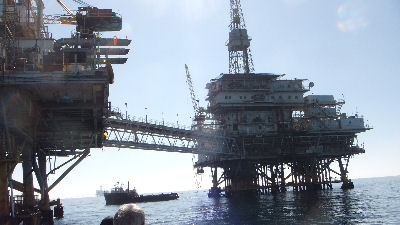 Elli and Ellen are connected by a bridge.

No, I don't know which one is Elli and which one is Ellen, but we only dove one of them.
I freed up some space on the memory card in my GoPro.
Before the dive, I noticed the camera had taken 123 pictures all by itself.
Later, I discovered that I have 123 identical pictures of the below…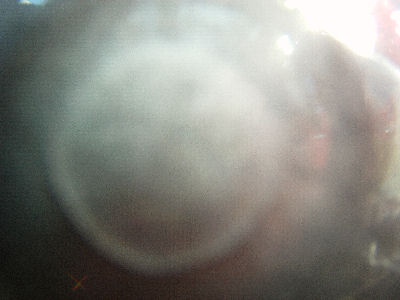 WTF is this, a condom?
I was the second one over board; I swam underneath the rig and submerged.
Logged SCUBA Dive #486
SoCal Buddy Diving/Solo Diving
Elli and Ellen Oil Rigs, California, USA
In With: 3200 psi
Out With: 800 psi
Max depth: 110 feet
Waves: Some vertical chop
Visibility: 20-30 feet
Water Temperature: 58 degrees
Air Temperature: 72 degrees
Total Bottom Time: 20 minutes, or so
I turned my camera back on and it just started taking pictures.
I ended up with almost 400 pictures, and they were all upside down!
Luckily, my graphics abilities are good enough to where I can rotate pictures 180 degrees.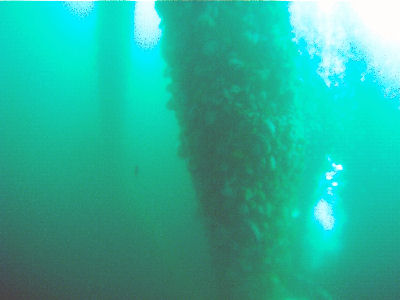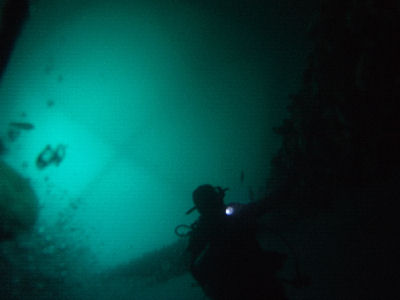 I headed down to about 100 feet and collected two more scallops; fish followed me around, like I was going to feed them.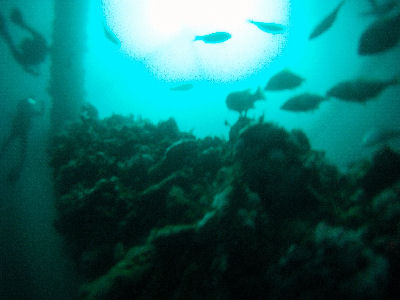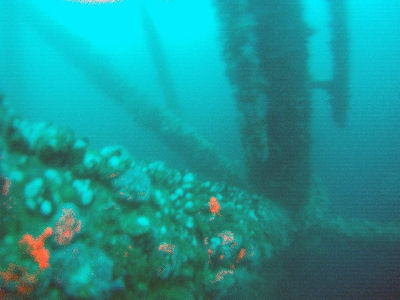 It was an interesting and colorful dive.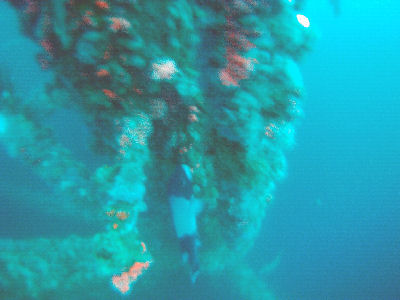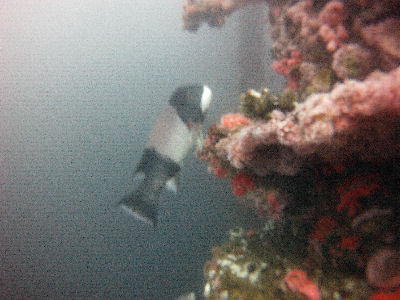 I love Sheephead – they are beautiful fish and very tasty, but I stopped shooting them a long time ago.
Why did I stop shooting Sheephead?
Because there is no sport in it!
You could literally swim up to a Sheephead, measure it, swim back and shoot it.
Shooting a Sheephead is like shooting your own dog.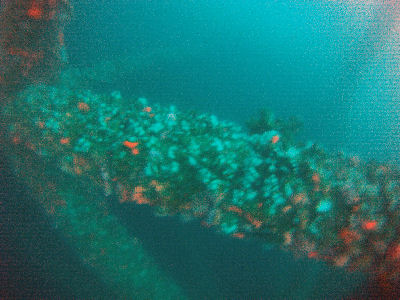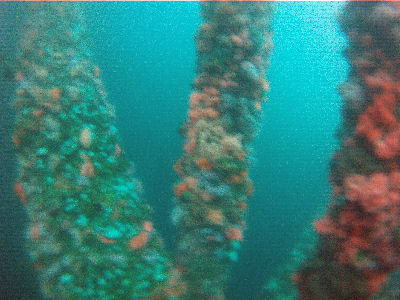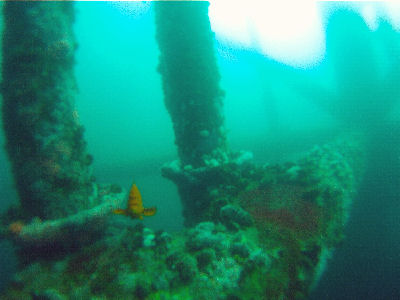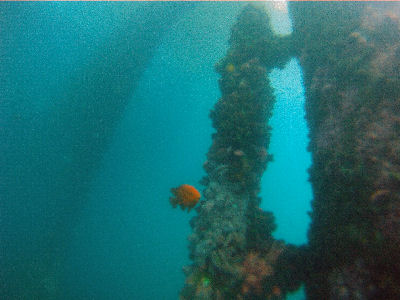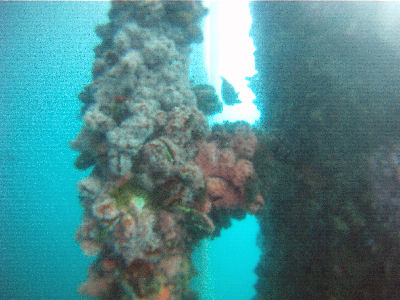 Everyone made it back to the boat with no issues… well, someone lost an $80 lens to the sea gods, but nobody was injured.
I was asked, "How were your dives."
I responded, "Excellent, but my ass was cold."
(See the previous post, if you are not aware of the condition of my wetsuit.)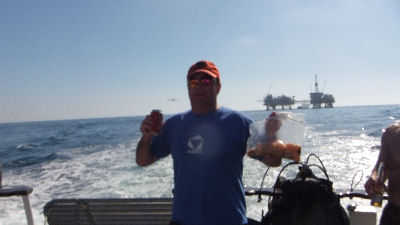 Me with my bag of scallops and the King of Beers.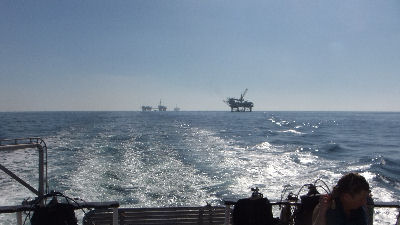 Some of us enjoyed the crisp and refreshing taste of Budweiser on the way home; Dan broke out a bottle of Jameson.
As Donna The Hot Biker Chick told me several years ago on a rafting trip, "No more Jameson for you!"
Another great day of diving followed by probably the best Super Bowl that I have ever seen.
*Post delayed due to the Super Bowl.