I am on-call at work all of April, so diving will be impossible next month.
The swell map looked good, the weather was nice and I said, "Psycho, this is your last chance to get in the water for a while."
I arrived at Terranea Resort at 7:30 AM and checked the conditions; they were pretty damn flat.
Making it back to the parking lot, I discovered that this was a dive reunion – Reverend Al was back, after a year hiatus, Nice Bob was back, Ben, Dennis, Giles… it is hard for me to remember everyone's names, especially when everyone's wearing a mask.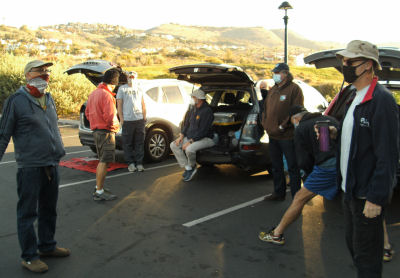 Most decided to head off the Cove for various reasons – testing new equipment or wanting the ability to call the dive, if need be.
Everyone made an easy entrance.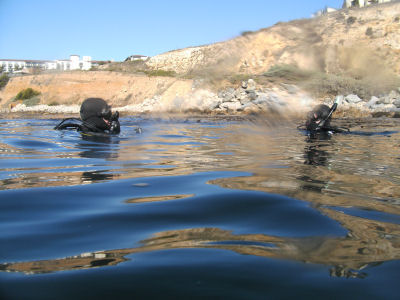 Logged SCUBA Dive #522
So-Cal Buddy Diving. Solo Diving
Terranea Resort, Rancho Palos Verdes, CA
In With: 3000 psi
Out With: 500 psi
Max depth: 42 feet
Waves: Pretty calm with occasional light surge
Visibility: 5-10t, silty.
Water Temperature: 52 degrees
Air Temperature: 75 degrees
Total Bottom Time: 36 minutes
The decision was to head right, to "The Garden."
I never saw much interest in The Garden, it was always just something I passed through on the way to the Cove, from The Point.
We submerged.
I got down to the bottom at 20 feet, and then started to float back up.
I exhaled, and sank to the bottom, but as soon as I took another breath I was headed back up to the surface.
I fit into my wet suit, but I must have put on some fat during these last months – fat floats.
Since I like to breathe, I decided to go looking for a rock to hold on to, so I could stay below and continue my dive.
When you need a rock, they are hard to find, so I did my best to stay down, sometimes pulling on the kelp, until I came across the perfect rock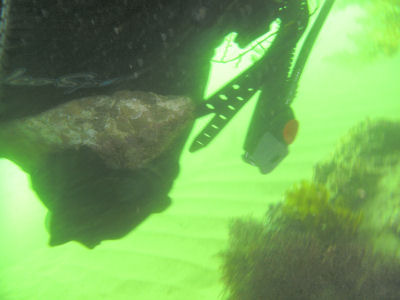 Now, with rock in one hand, I pulled my camera out with the other and almost ripped the regulator out of my mouth; I discovered that the camera lanyard had wrapped around my hose.
I put the rock between my legs, took the regulator out of my mouth, untangled the lanyard, put the regulator back in my mouth and cleared.
By this time, everyone had left, so I was on my own; I needed to go deeper so I headed away from shore – makes sense, right?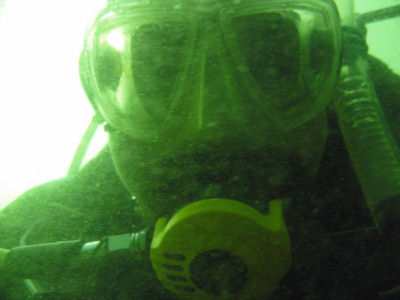 This dive got off to a great start, now I was diving on scenery that resembled Veterans Park in Redondo Beach.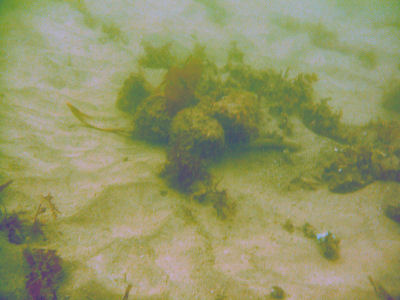 When I got to 40 feet, I made a 120 heading and kept swimming over sand until I came to the outline of a reef.
Ah Ha! This is 120 reef!
I followed along to try and find "The Dude" and sure enough, my suspicions were correct.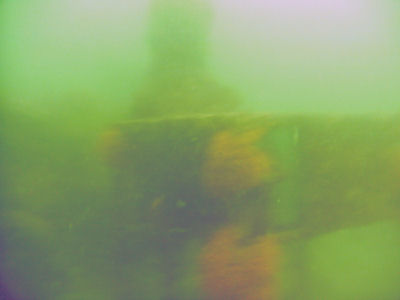 It looks like the dude is getting some Summer growth.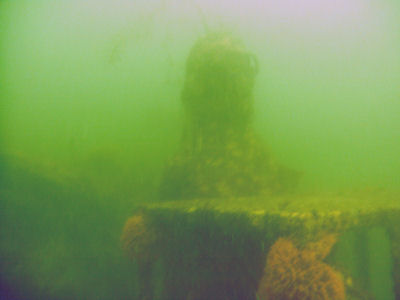 I looked around 120 and then headed back for an uneventful, but non-macho exit.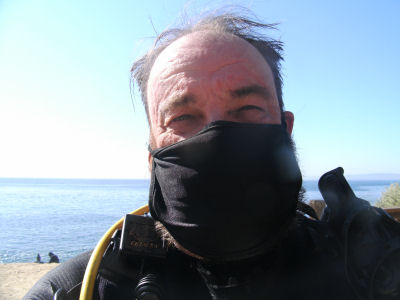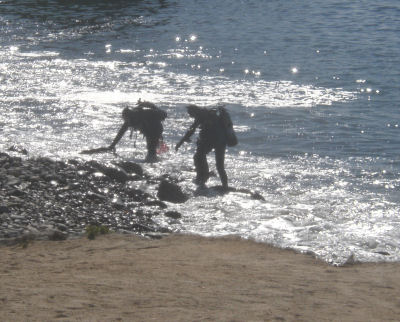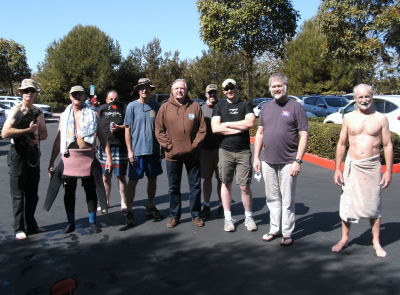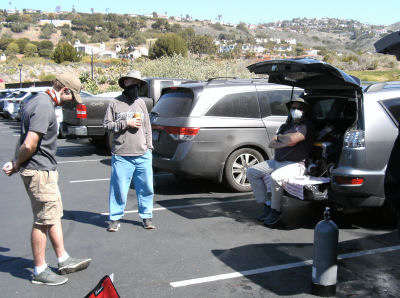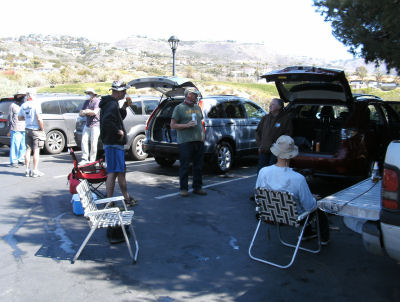 Topics discussed during the debriefing was the dive, lobster season, financial fraud, pyramid schemes and federal prison.
Conditions weren't great, the vis sucked, but I have absolutely no regrets – I loved every minute this morning.
Until next time!