After high surf advisories, flash flood and tornado warnings, the storms here in Southern California are subsiding.
Yes, there was an actual tornado warning here a few days ago…
THE NATIONAL WEATHER SERVICE IN OXNARD HAS ISSUED A * TORNADO WARNING FOR… SOUTH CENTRAL LOS ANGELES COUNTY IN SOUTHWEST CALIFORNIA… THIS INCLUDES THE CITY OF LONG BEACH… * UNTIL 115 PM PST
Max Bottomtime has pointed out a problem with beach access at Terranea Resort.
Thank You Max for the following:
************
Due to the current storm activity, the following public trails at the Terranea Resort have sustained significant damage and are temporarily closed to the public for safety reasons until further notice:
— The Terranea Beach & Cove Access Trail – please do not attempt to access this trail or the beach while it remains closed.
— The Discovery Trail (at the southern point of the property beneath the spa building). The rest of the Discovery Trail continues to be open and an alternate route around the damaged portion of the trail is available.
The Links at Terranea golf course is expected to be open following the conclusion of the storm. The Resort, restaurants and spa remain open with normal business hours.
*****************
Thank you Crazy Ivan for the following Tiger Shark photo and warning: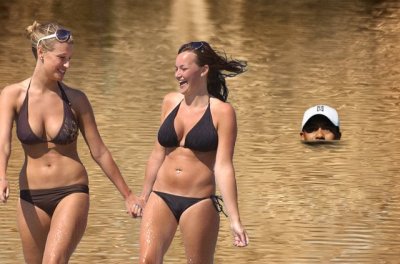 This picture was taken off of our coast, before the rains.
Be careful when you go back in the water, the Tiger shark is still out on the prowl.
Rain is forecast for this coming Tuesday; I plan on staying dry this weekend while the runoff dissipates.
Comments Off

on Tiger Shark Spotted / Terranea Beach Access Closed