Yellow Tail Point, Catalina Island
Diving Off The Mr. C with the Divevets
Solo diving
In With: 2800 psi
Out With: 1500 psi
Max depth: 25 feet or so
Waves: Insignificant
Visibility: 25 feet plus
Water Temperature: Cool
Total Bottom Time: 35 minutes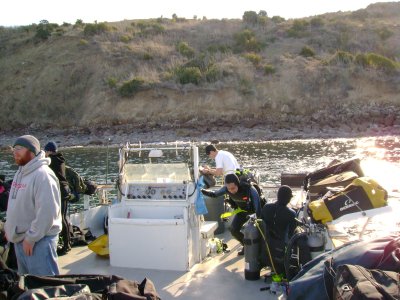 After a nice, real barbecued cheese burger for lunch and another hour surface interval, it was time for a third dive.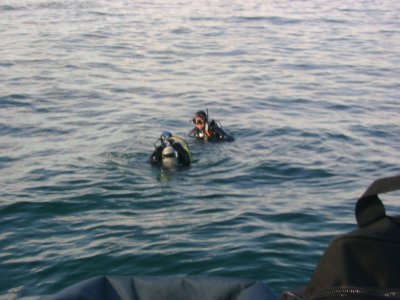 I was getting cold and wanted beer – and my third dive, figure-out-the-tables brain-fart made for a short, shallow dive.
Again, I forget the compass headings, but I went to the right off the boat.
Sand, rocks, fish – I found another Abalone shell.
Somewhere along the dive I found a mini arch that I swam through; that was the highlight of this dive, I guess.
I found the boat without surfacing, but hung out at the bottom so I could get 35 minutes of bottom time.
I surfaced and cracked open a beer and hung out with Joe and Mirek.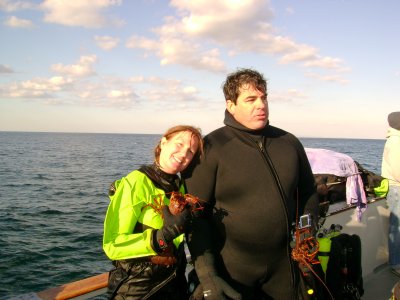 Shanon and Bob returned with one lobster each.
The boat was slow getting back, but that gave us more time to party.
I hung out with Joe, Mirek, Bob and a few others.
I noticed that there's condensation under my watch face.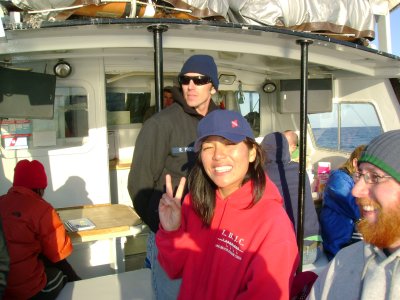 I met this one lady who is planning to start a diving club at a private High School where she works.
I raised doubts about her being able to do that because of the liability.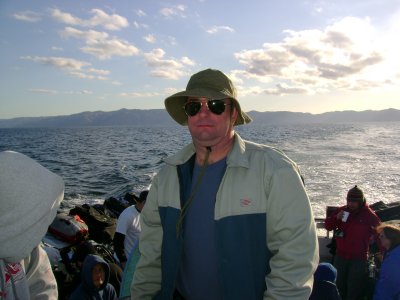 I look so macho on diving boats.
Mirek pointed out that I'm only "half American-Polish" because it took me two tries to open a beer with a wrench.
Also, he said, no Pollack would say "beer please" but "hey woman, get me a beer."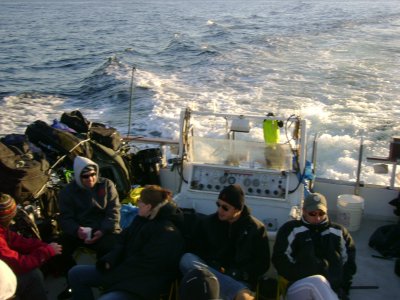 The ride back was just as cold as the ride over.
We got to see the sunset as we entered the harbor…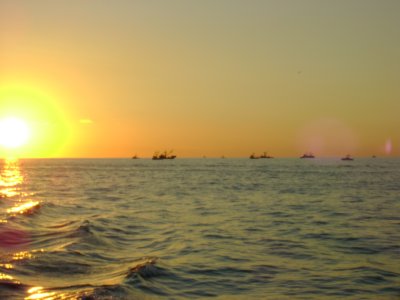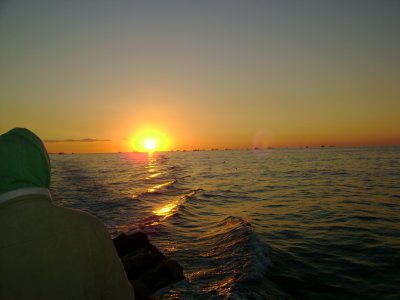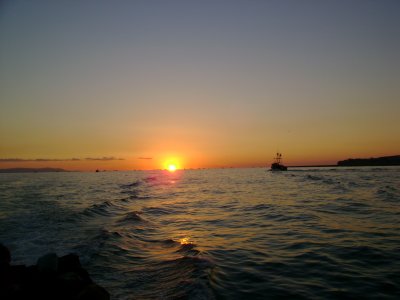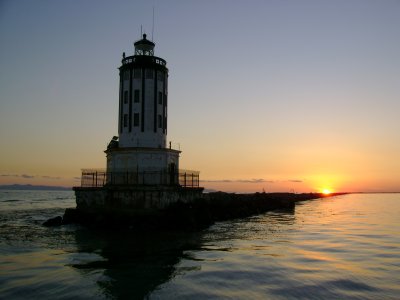 An enjoyable day of diving!
Comments Off

on Logged Dive #220 – Yellow Tail Point, Catalina Island