Long Point, CA
(aka The Old Marineland)
Solo Diving
In With: 3000 psi
Out With: 1000 psi
Max depth: 40 feet
Waves: Easy 1-2 foot swells
Visibility: 15 feet plus
Water Temperature: Cold, 54 degrees at the surface
Total Bottom Time: 45 minutes
My first dive of the New Year!
There's suppose to be a storm coming in later in the week, so I headed out to dive and party with the Divevets crew.
The wind was blowing pretty hard from over the hill, but the sea remained fairly calm to everyone's surprise.
Most of the group watched the conditions for probably close to a half an hour; I didn't wait.
I entered off the cove and went to the right to find the old pier pilings and anything else that might be interesting.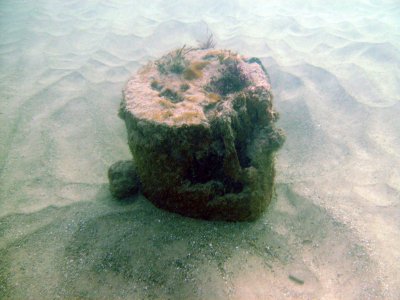 The water was so cold I had an "ice cream" headache for the first ten minutes of the dive.
Most of the time, the dive resembled the barren sands of Vet's park, but I did come by a few sparse and shallow reefs.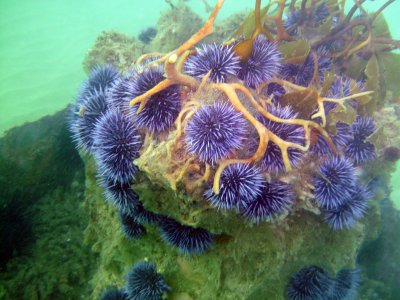 Urchins live on parts of the old pier pilings.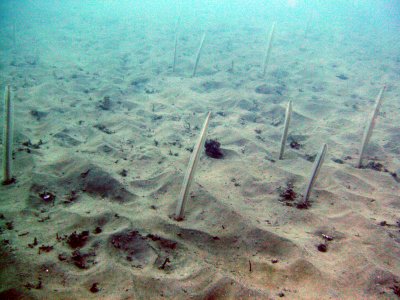 A field Of Sea Feathers.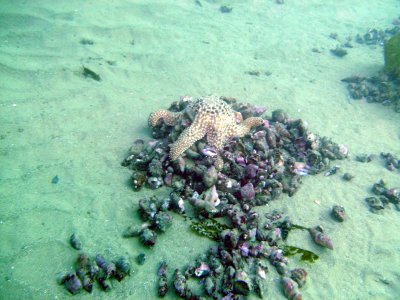 A starfish lays on top of his feast.
I also ran across a strange creature that I could not identify in the slightest…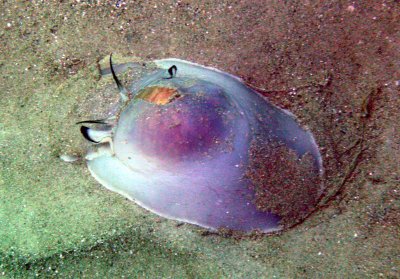 I made it back in over the rocks with no problem.
The walk back up was uneventful, but the ensuing party to celebrate New Years was true to the Divevets' spirit.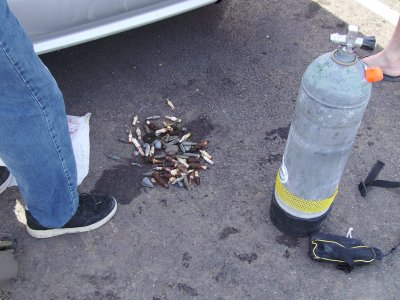 Juan Twenty collected fishing weights on his dive.
An hour or so of diving, followed by three hours of "debriefing"…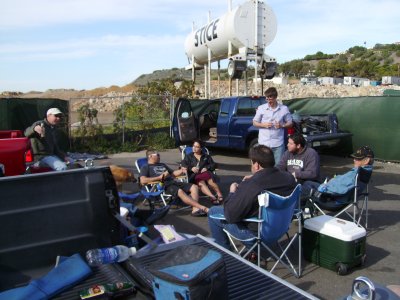 Happy New Year everyone!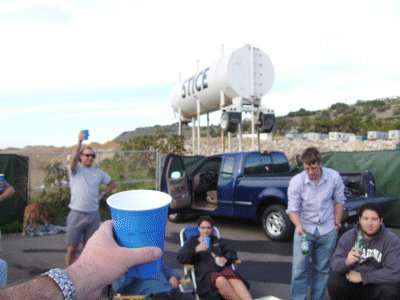 A new chick named Ana was the center of attention at this gathering; it was pretty funny watching two of the divers compete for her attention.
Comments Off

on Logged Dive #269 – New Year's Dive At Long Point