Long Point, Rancho Palos Verdes, CA
(aka The Old Marineland)
Solo Diving, So Cal Buddy Diving with the Divevets
In With: 2700 psi
Out With: 1000 psi
Max depth: 45 feet
Waves: 2-3 foot swells, high tide
Visibility: 20-30 feet
Water Temperature: Cool
Total Bottom Time: 35 minutes
This was the Christmas "Pagan Dive" that was suppose to be held at Malaga Cove.
We all met at the Gazebo that overlooks the proposed dive spot.
As we looked down and saw big rolling chocolate milk colored waves, people started saying "O-M-L, O-M-L,"
Ah yes, the dive was moved to the Old Marineland.
This was the first time I actually dove Old Marineland since they closed the parking lot and opened the "temporary public access lot" over by the apartments.
I geared up and walked down with Reverend Al and his son.
The walk wasn't bad, but the swells looked a little bigger up close than when we stared down from the cliff.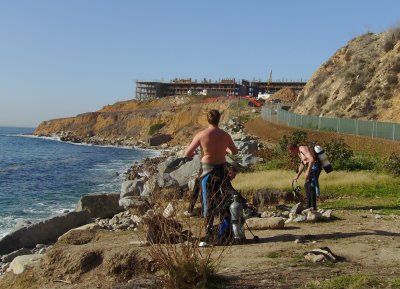 The shoreline looked a lot different than previously; it was high tide and most of the rocks that I have used to previously lean against to put my fins on were underwater.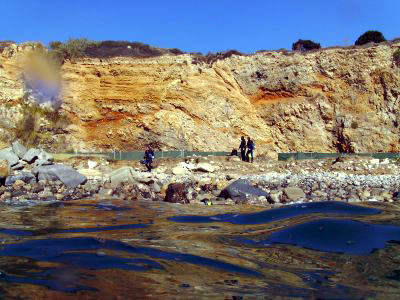 I dawned my fins and rode a swell out over the submerged boulders.
The water was cold, but nice for December.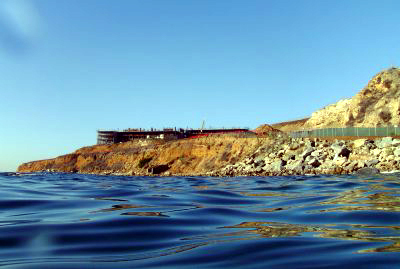 I swam out, submerged and headed to 120 reef.
I had my camera and my game bag with me.
Since I had my bag with me, I was sure not to see any lobsters.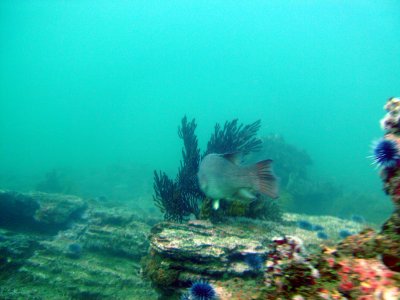 The visibility was spectacular!
The reefs were full of color and varieties of fish…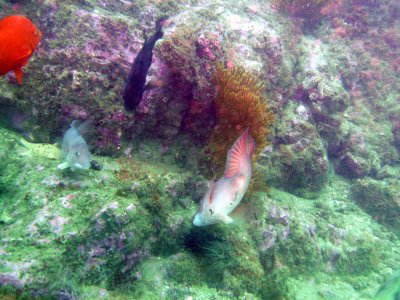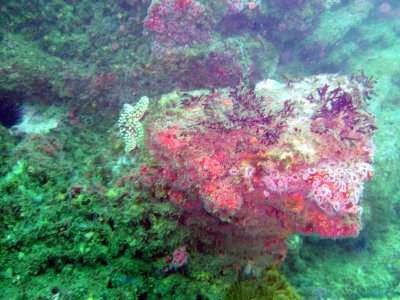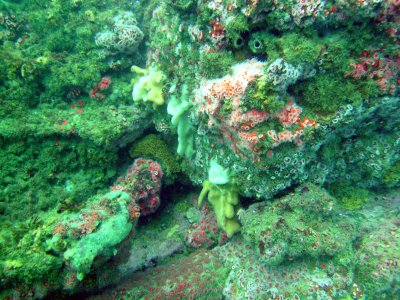 I ran across a small arch that I think I had only seen once before…
It's in about 40 feet of water off of 120 reef.
In the distance, I saw a huge sheephead that out swam me – avoiding a picture.
But a smaller Sheephead posed for a picture…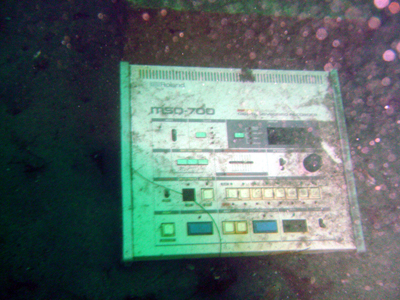 I could have stayed under for another thirty minutes, but I wanted to conserve my energy for the walk back up the hill.
I started in; giving divers coming out a stellar report on conditions.
I rode a few swells up on to the rocks.
Ken was onshore giving exit support – he helped me out by holding my camera.
After a brief rest, the first wave of divers began the long walk up…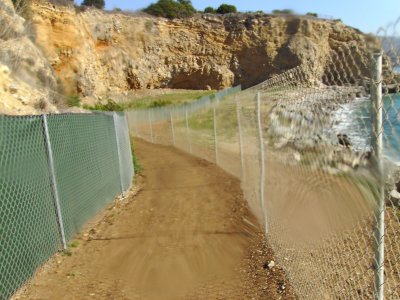 Looking back towards the Cove.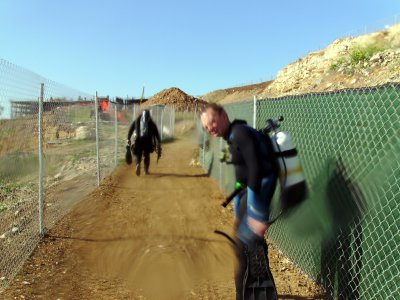 But we still have a ways to go.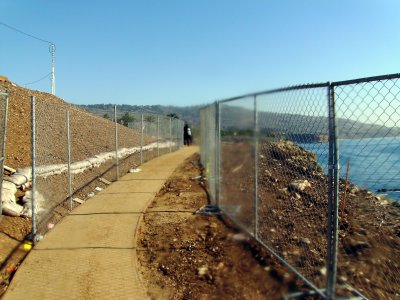 At the top of the hill it switches back.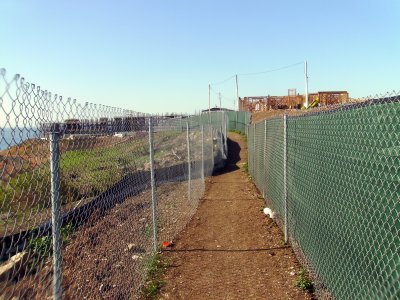 Looking back at the top of the switchback.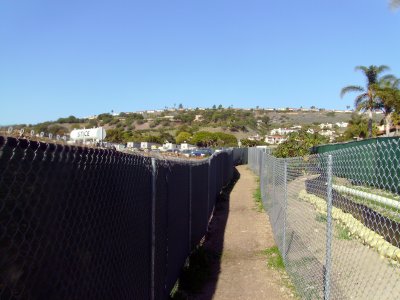 And around another turn, the parking lot is straight ahead.
The wet wetsuit kept me cool and, being so macho, the walk back up wasn't as difficult as I had anticipated.
The Old Marineland tradition continued with world class parking lot debriefing.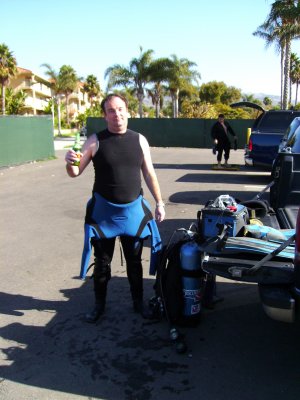 It feels great to be back at the Old Marineland!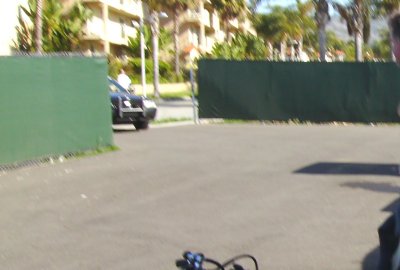 But after a nice Christmas conversation with a Sheriff, he decided to hassle people somewhere else…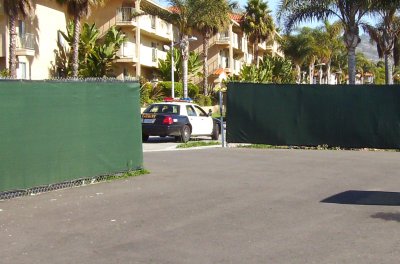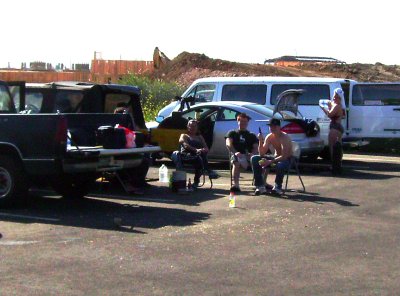 The party has just begun.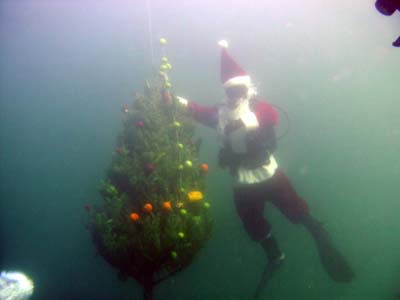 I show off my bling bling to impress the chicks.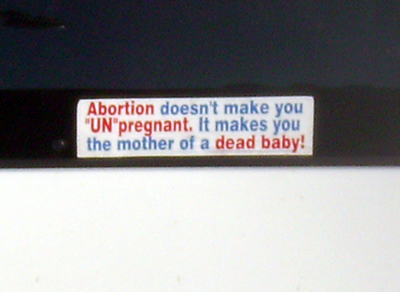 The party continues for a few more hours.
Comments Off

on Logged Dive #268 – Pagan Dive At The Old Marineland