Long Point, Rancho Palos Verdes, CA
(aka The Old Marineland)
Dove with Ron T.
In With: 2800 psi
Out With: 1100 psi
Max depth: 40 feet
Waves: 2-3 foot swells
Visibility: 15 feet
Water Temperature: Cool
Total Bottom Time: 35 minutes
I got to Long Point about 8:15 AM.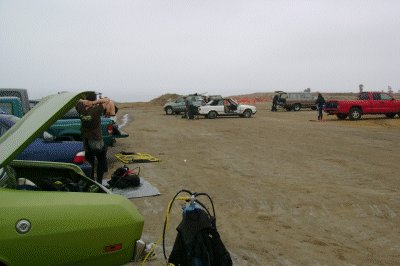 Ron was scoping the shore out with Reverend Al and the Divevets.
The Point was a little choppy, so the decision was made to go off the cove.
Ron and I walked down to the cove.
Old Marineland looks a lot different now than compared to years back.
It was low tide – which is the main reason not to go off the point.
We saw three divers go off the rocky beach near Pigeon Shit cave.
I walked out and sloppily put my fins on in the surf zone.
I hit a piece of submerged rebar – something that I had been warned about in the area.
Ron and I met outside the surf zone.
We both agreed that we would never go out in that spot again.
We swam to the right, West, and submerged.
Ron kept floating up.
I surfaced and asked what was wrong.
He said, "HUA, that's a technical term for 'Head Up Ass.'"
Ron was not weighted for such a shallow dive and had a hard time staying down.
We went closer to shore; Ron dove down and grabbed a few large rocks until he came across one that was perfect.
We continued our dive – Ron looked ridiculous holding a big rock for additional weight.
We still had to go deeper.
As Ron put it later, "It's easy to go down, but hard to stay down."
We toured the sandy part to remain deep and came across a field of sea feathers.
Ron was burning a lot of air carrying that rock.
We headed in and made it to shore without incident near friendship rock.
We partied afterwards with beer and Bratwursts on the Barbecue…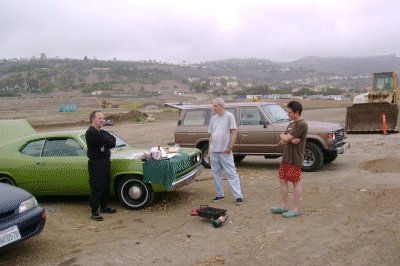 We discussed what could have possibly happened to the asphalt that once covered the parking lot.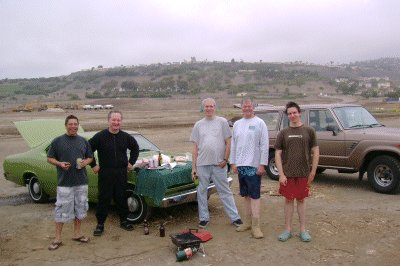 Group shot,  looking towards the hills.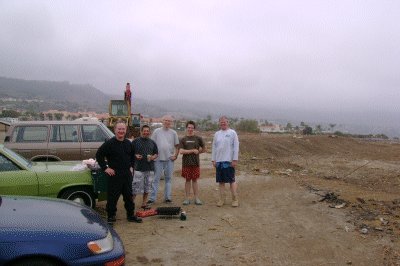 Another group shot; the Catalina room used to be in the background.
Comments Off

on Logged Dive #230 – Long Point Dive and Party!