Lobster hunting off the "Island Diver" boat with the Divevets Group
Secret Location: 4f 66 66 20 6f 66 20 74 68 65 20 68 69 6c 6c 20 6f 66 20 67 72 65 65 6e 20 74 72 65 65 73 20 74 68 65 72 65 20 69 73 20 61 20 77 72 65 63 6b 20 6e 61 6d 65 64 20 22 74 68 65 20 6c 61 6e 64 69 6e 67 20 63 72 61 66 74 2e 22
So Cal Buddy diving with Roland B./night diving
In With: 2800 psi
Out With: 1300 psi
Max depth: 50 feet
Waves: Light chop
Visibility: 15 feet
Water Temperature: About 55 degrees Fahrenheit, I think.
Total Bottom Time: 35 minutes
After an hour surface interval, it was back in the water again to look for more lobsters.
I was the second overboard, Tony was the first.
I asked which direction I should go and was told, "just jump overboard," and did just that.
I believe I went East and trolled over large hills of sand at 50 feet.
Dead kelp at the bottom fooled me for lobster… and then I came across a lobster and pinned it!
I measured it quickly and bagged it.
I kept wondering why the hell anyone would call this place what it's called.
It's named for a sunken landmark.
I surfaced, went back underneath the boat, and did large circles trolling for more lobsters.
I figured 30 minutes would be a safe dive.
I trolled and trolled and figured that all I could come back with is one lobster – and quite an expensive one at that.
I surfaced close to the boat, but remeasured my lobster before making my way back.
It must have shrunk in the air; it was slightly short.
I asked why this place was named for a wreck that wasn't there.
Apparently, there is a sunken craft there, I just didn't run across it.
Someone asked, "Who was your buddy?"
I said, "Roland."
He said, "Well, Roland was there, so either you didn't stay together or you saw it."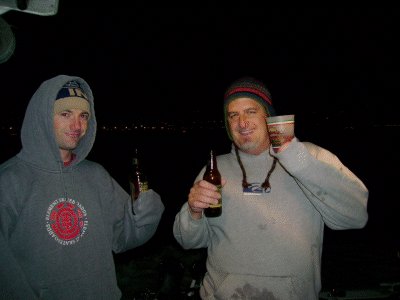 The dives are over, now comes the debriefing!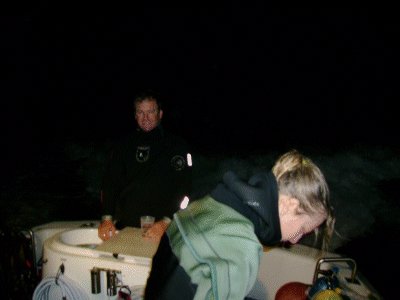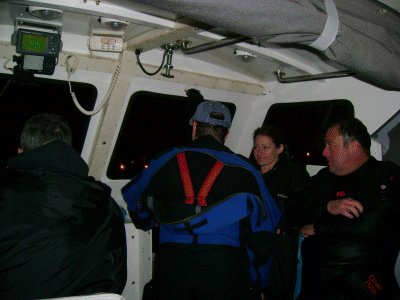 Sitting near the Captain breaks the wind.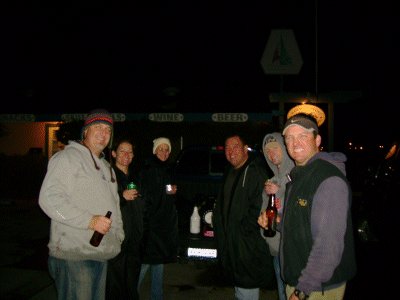 After the Captain threw us off the ship when it docked, the debriefing continued in the parking lot.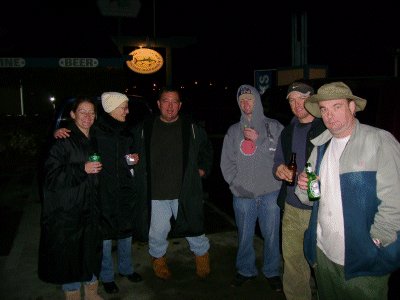 Another group shot, I'm to the far right looking as macho as ever.
Comments Off

on Logged Dive #222 – Lobster Hunting Off The Island Diver