Long Point, Rancho Palos Verdes, CA
(aka the Old Marineland)
Dove With Nick
In With: 3100 psi
Out With: 1100 psi
Max depth: 45 feet, maybe 50
Waves: 0 – flat!
Visibility: 15-20 feet
Water Temperature: Cool
Total Bottom Time: 50 minutes
Notable Event: This is my 200th logged SCUBA Dive!
Long Point was as flat as a lake; so flat, we went off the point.
While Nick and I entered over the rocks and swam through the kept, three divers did a giant stride off of one of the big boulders on the Point.
They said that it's how they get back in, too.
"Just let a wave push you back up," they said.
We toured around the point, saw a school of sandiness, fish, played with a small octopus.
Reverend Al and his group ran across us; he gave me a yank on my fin.
Al later said to Nick, "You look just as tall underwater as on top."
Nick replied, "Things also look bigger underwater."
We toured back to the cove at a depth averaging 15 to 20 feet.
We came ashore at the cove without incident.
The gates to Old Marineland were open; we went in and looked around.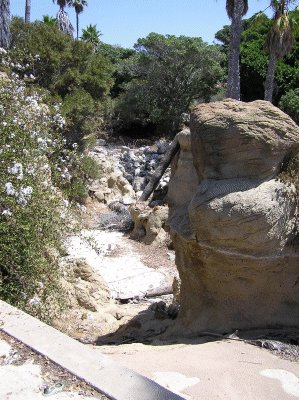 What is left of "Baja Reef" at Old Marineland.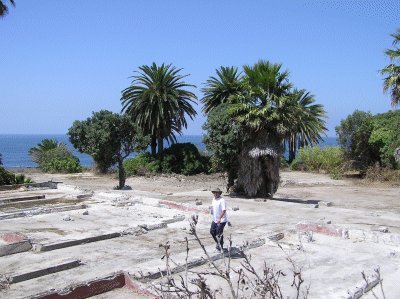 I'm standing where the "International Cafe" was.
Just behind it stood the games and picnic area.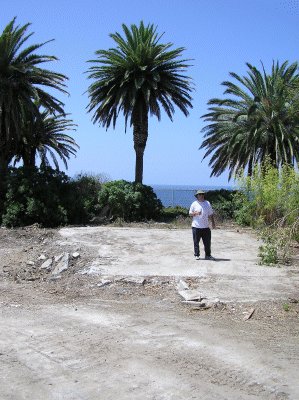 This was the Dimetoss and Hoopla at Marineland.
Wow!
What memories!
I used to work here when I was 16.
The games were in between the International Cafe and the picnic grounds.
I took many a drunken man's money at those games.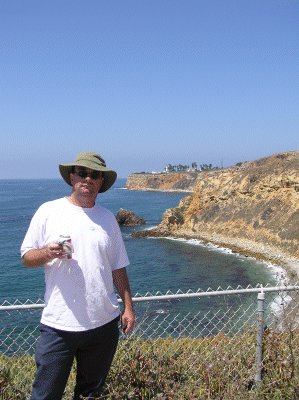 The Pt. Vicente Lighthouse is seen from the Old Marineland cliffs.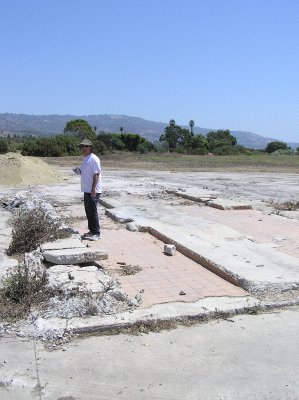 I believe this is where the locker room for Baja Reef was located.
All the other structures have been torn down.
Very soon, nothing will be left.
Comments Off

on Logged Dive #200 – Old Marineland! And Dive Number 200!