I'm on a roll; I wanted to get back into the water again.
Plus, I promised to bring some North Korean wine and mushrooms to barbecue for debriefing.
I'm returning to my old macho self – all I have to do now is get back to cage fighting, but I just have a feeling I will get my ass beaten down more so now, than before.
At least my beard isn't coming in grey.
Anyway, I made it down to Terranea resort a little before 8 am.
It was very obvious that we were not going to go diving.
I met Reverend Al, Jeff, Nice Bob and a diver named Jiles.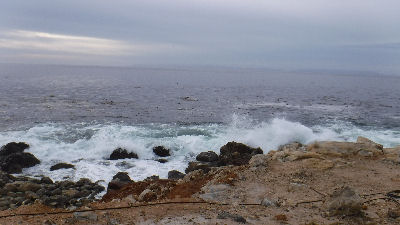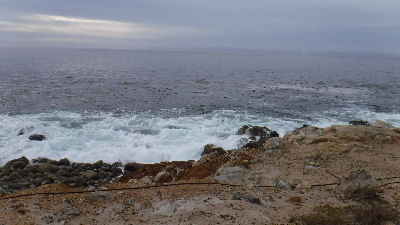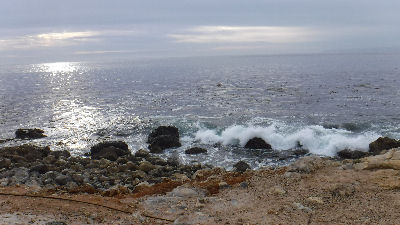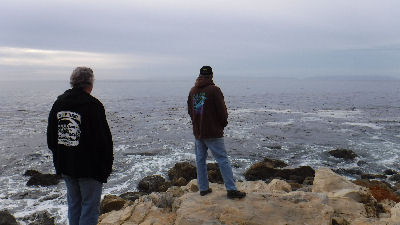 Jeff and Reverend Al confirm my judgement.
Even the cove looked shitty.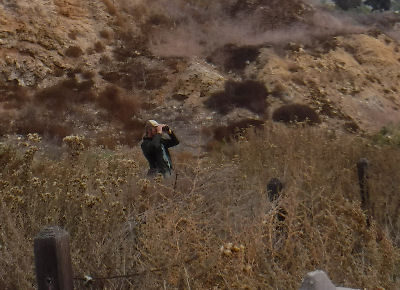 The NSA looks for illegal aliens and terrorists off of our coast.
On the radio this morning, I had heard that there was a diving accident off of the oil rigs.
One diver apparently had an uncontrollable descent and disappeared, another diver got the bends and had to go to the hyperbaric chamber at Catalina.
Jiles apparently was on the trip, so I can give you a third or fourth hand account of what happened.
It was on the Pacific Star dive boat that was chartered from some Meet Up group.
Two buddy divers were diving off the Elly oil rig when one of the divers, who was in his 50's, lost consciousness.
His buddy noticed that he did not have his regulator in his mouth and was descending rapidly.
The buddy chased him, trying to put the regulator in his mouth and make him buoyant.
The unconscious diver just kept sinking; at 170 feet the buddy couldn't do anymore and did a rapid ascent to the surface to get help.
The buddy was flown by the Coast Guard to the Catalina hyperbaric chamber.
According to current local news, the Coast Guard had found the body of the other diver in more than 200 feet of water.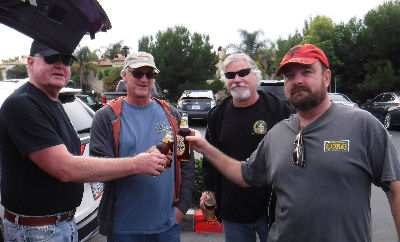 A toast to no diving!
We will try the North Korean debrief barbecue the Sunday after Thanksgiving.
Local news regarding the diving tragedy is here:
Dead Body of Missing Diver Recovered Off the Coast of Long Beach
Update: Search for diver missing off Long Beach coast suspended on Sunday