Scams are everywhere here in Beijing, and for some reason, I look like prey.
If someone hands you a piece of paper – like they're giving you a flyer – and you take it, they'll start following you, asking for money.
Then, there's the old, "Hey, baby, let's go have some tea at my friend's cafe."
Then, you'll get a bill for 3,000 RMB because it was a private tea room.
Rickshaw rides are also a hustle – there's no meter, and the "driver" will speak English up until the time he gives you your bill for 2,000 RMB.
The best thing for me to do, is go on a legitimate group tour, so I went walking around Beijing alone trying to find a tour.

Typical Beijing apartments.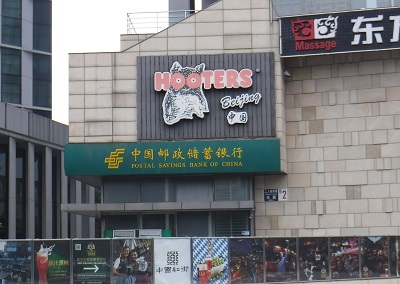 Hooters, Beijing.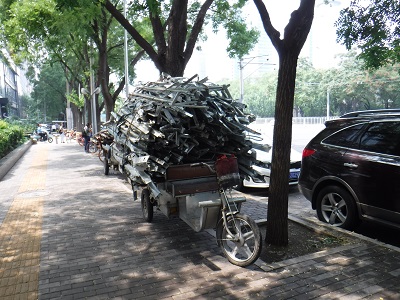 They are very good at recycling in Beijing.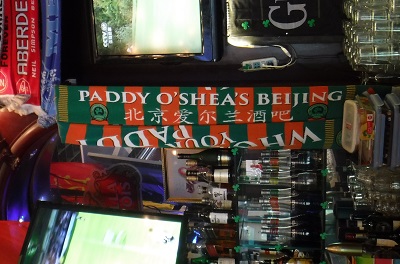 Paddy O'Sheas – where foreigners meet.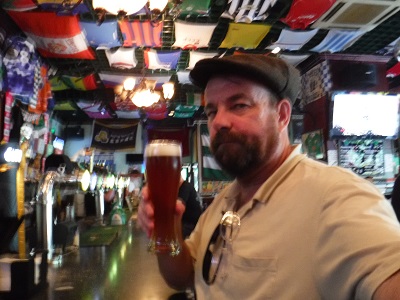 Toasting myself!
So, I tried my new pickup line on a really hot chick that walked in to the bar.
"Wow, a beautiful white woman in Beijing! What a surprise! My name is Jeff, how are you?"
"She looked at me, smiled, and said very politely, "I'm doing fine, so fuck off."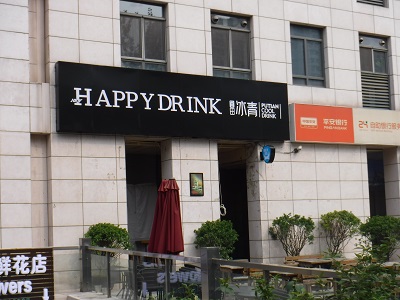 Happy Drink! – It has scan written all over it! No, I didn't go in, but my inner-self said, "NO!"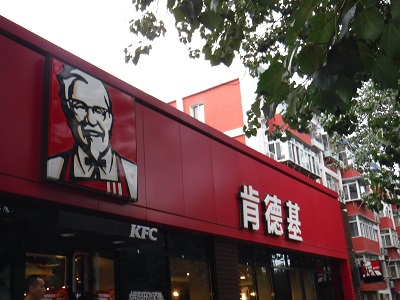 KFC Beijing.
There's many tours to chose from, here in Beijing.
You can actually hire a private driver from the hotel who will take you all over the place for cheap.
I have decided to take the "If you are an American, you need to take this before September 1, 2017 tour."
I liked the Beijing tour and bar crawl tours, but I will return for those since I have a ten year Chinese Visa; I just hope it isn't a marketing gimmick – ACT NOW!
Our tour guide held a mandatory meeting on how not to get arrested.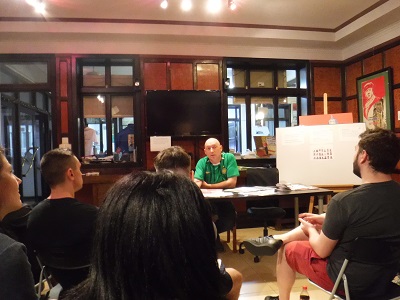 "Arbitrary detention is a myth; just don't break any of their laws."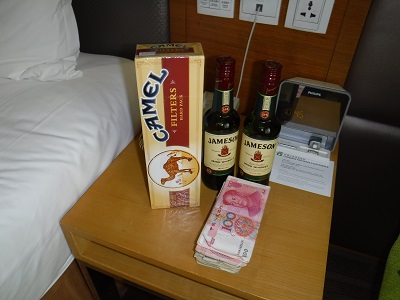 Gifts and tips for my guides.
"Bring cash as your ATM and credit cards will not work. Gifts for your guides and driver will be much appreciated."
"By the way, there is no internet."
As I write this, I am six hours from leaving.
I most likely will not be able to post anything more until about a week.
Until then, stay tuned!
Comments Off

on Walking Beijing and I Have Signed Up For A Tour!