Casino Point, Catalina, CA
Dove With Nick
In With: 3100 psi
Out With: 800 psi
Max depth: 60 feet or so
Waves: 1 to 2 feet, swooping
Visibility: Great! 50 feet or more!
Water Temperature: About 65 degrees Fahrenheit
Total Bottom Time: 46 minutes
Photos By: Nick
I fixed my auxiliary second stage by resetting the diaphragm.
For our second dive, we went to the left of the stairs to look for the barge.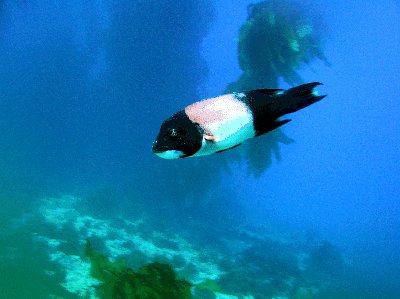 We spotted a Sheephead.
Nick followed as I looked for the barge; I thought it was just over some kelp, but it wasn't.
I looked back, Nick had found it and was swimming toward it.
It was a little over to the left.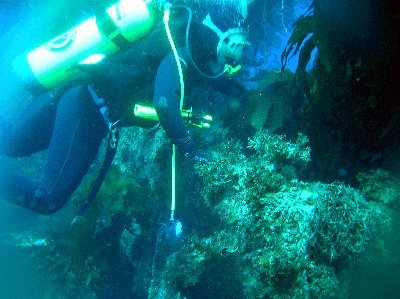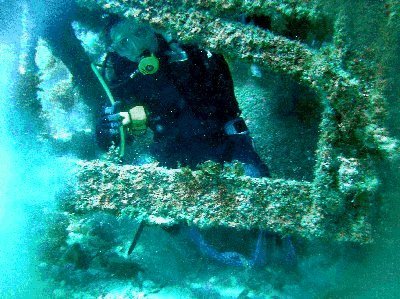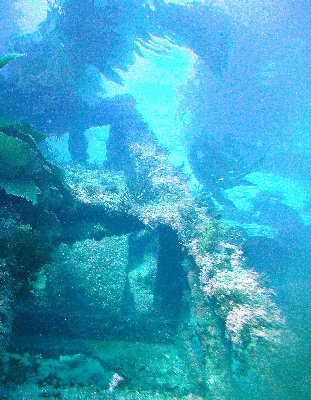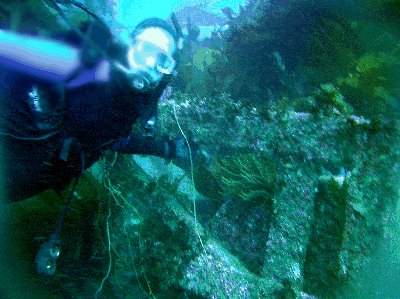 We did a quick tour of the barge, which is in 50 feet of water near the edge of the park on the East side.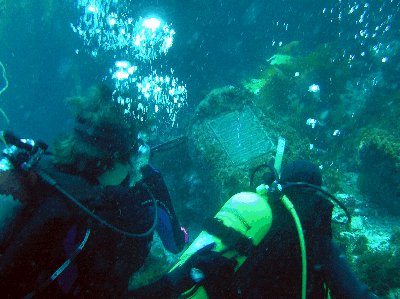 We then made our way to the Jacque Cousteau memorial and came across a lobster head.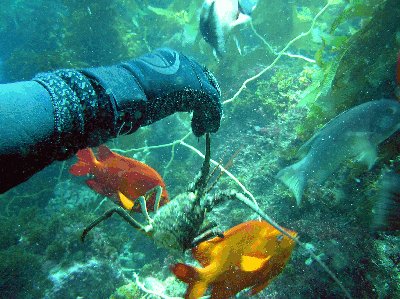 Obviously, I thought, the victim of a poacher.
Someone told me later it could have been the shell after it molted – but, antennas and all?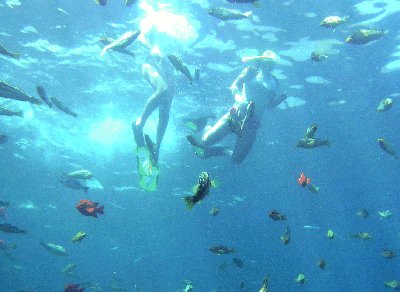 Per Nick, we did our "safety stop" for five minutes at 20 feet.
We dove all the way to the stairs, then out.
I was almost trampled by someone in a wetsuit with no fins who rode a wave in to the stairs.
Air is leaking from the stem of my yellow tank.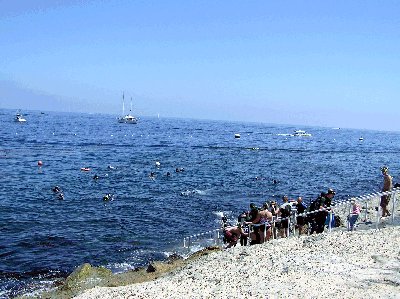 Another day ends for us at Casino Point.
Comments Off

on Logged Dive #141 – Casino Point, Avalon, Catalina Island