While getting air on Saturday at New England Divers, I found out that Steve, the old manager of American Diving, died recently.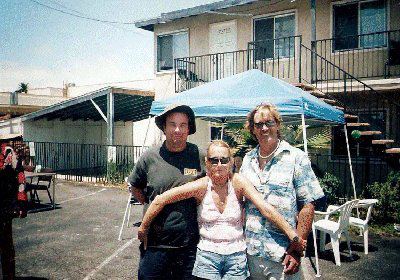 Me, Laurie and Steve – 2006
Steve goes back to the very first times that I have ever dove – I bought my original equipment from him.
I left pretty early today and expected to get to Terranea Resort about 7:45 AM.
However, the 405 on ramps at Long Beach Blvd. and Pacific Avenue were both closed; I had to back track and get on at Orange Ave.
Then, the transition ramp to the 710 South was closed, so I had to take the 110 South.
After all the last minute change of courses, I ended up showing up at 8:15, only to find everyone already geared up and ready to go.
I told them not to wait for me, and they had no problem with that.
Not feeling rushed, I took my time gearing up.
I decided to do a nice leisurely dive off the Cove to check out 120 reef and then maybe the Garden.
I made an easy entrance.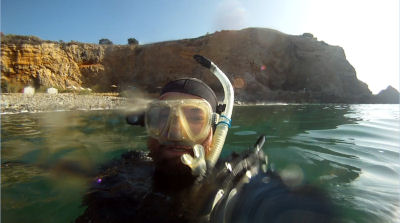 Me off the cove.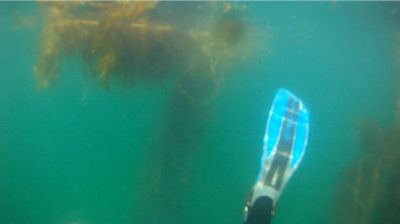 Vis looked to be good!
I submerged.
Logged SCUBA Dive #499
Solo Diving
The Cove, Terranea Resort, Rancho Palos Verdes, CA, USA
In With: 3000 psi
Out With: 1100 psi
Max depth: 40 feet
Waves: Pretty flat
Visibility: 15 feet, less in some places
Water Temperature: 69 degrees
Air Temperature: 74 degrees, overcast
Total Bottom Time: 40 minutes
I submerged just outside the rocky finger off of Pigeon Shit Cave and headed to 120 reef.
Visibility wasn't as good as I expected, but it was still very enjoyable.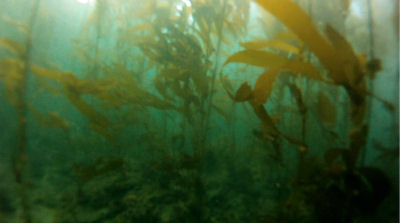 I made my way through the kelp forest.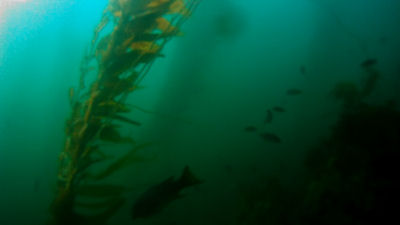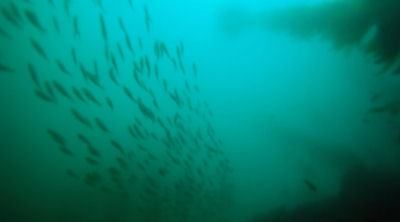 It's nice to see the fish coming back in abundance – the marine preserve is working out, in my opinion.
I headed back after 25 minutes and swam to the Garden on the other side of the Cove.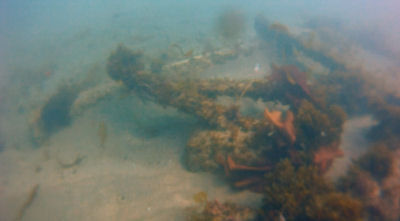 Remnants of the old Marineland Pier.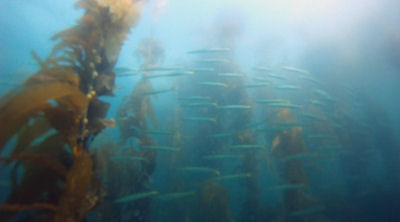 Another school of fish.
I headed in as the others, who went off the Point, were exiting; everyone made it out easily.
Debriefing was a diver's reunion – Joe R., Tony from Dive N Surf and even the long gone BlueSteel graced us with their attendance.
Of course, a lot of the regulars were there too – Reverend Al, Nice Bob and Ben.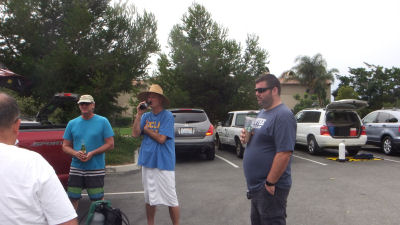 Kenneth from Divevets even showed up for the debrief.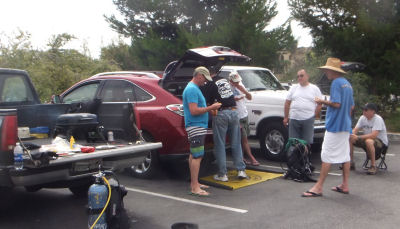 We cooked sausages on the ghetto grill as we drank beer, to all the snooty looks of the rich people trying to find a free parking spot.
We caught up on all the news since conditions have sucked for the past few months.
Apparently, Divevets has long ago peaked, and since they threw everyone off the message board, nobody goes there anymore.
The website administrator bailed state, others quit diving, others have developed health problems and still others have died.
I think I will just enjoy the times as they occur… nothing lasts forever, even though I have been dumb enough to think they will.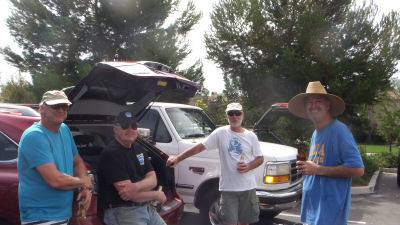 I plan to be back next weekend; Kenneth said he would bring his drone to document our entrance off the Point.