Sorry for not posting in a while; I was in Reno, Nevada on another secret mission seeing Secret Agent K.
The only part of my trip that has been declassified so far has been the Mac Sabbath concert that I attended.
Even though I have been told I can tell a pretty good story, I don't remember enough of the concert to actually pull enough out of my memory and write an entire post on the subject, so a blurb is included here….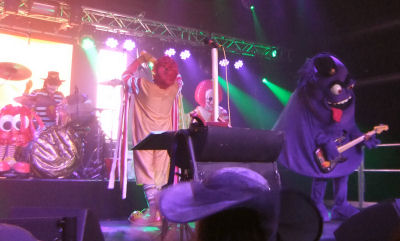 Mac Sabbath is a "drive through" heavy metal band that parodies Black Sabbath with fast food themed lyrics.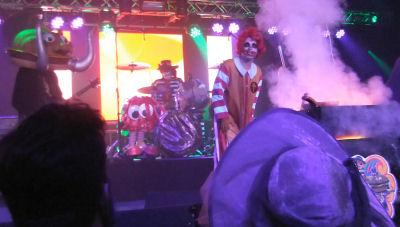 They have talent, and the show props and act make it well worth seeing.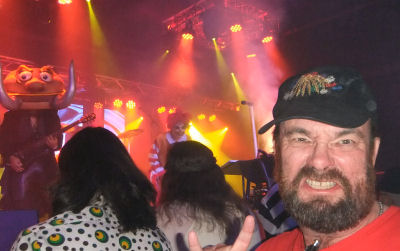 Rock on!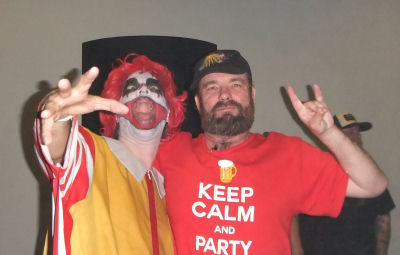 Due to my celebrity status, I was able to go back stage and hang out with Ronald Osbourne.
OK, that was last week; now on to SCUBA diving!
We set our clocks back at 2 AM this morning, so this was actually a day that I showed up 45 minutes late, but due to the time change I was actually 15 minutes early.
I had checked the swell maps earlier, and wasn't planning on diving because it looked crappy, but I had to check it out in person.
Randy and I were the first on the scene and proceeded to check conditions.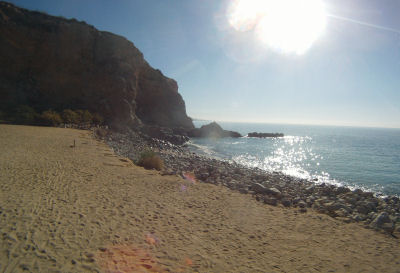 The Cove looked pretty damn flat, The Point looked OK, too.
Chipper, Another Jeff and nice Bob showed up.
We geared up and went down.
The other Jeff and I went to The Cove, the others dove off The Point.
The entrance was really easy.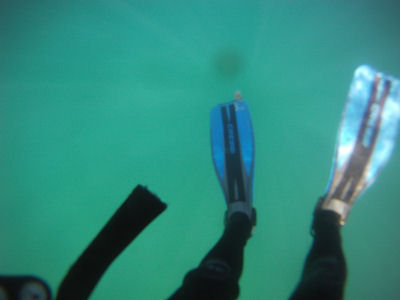 And visibility was really good!
Logged SCUBA Dive #493
Dove with the Other Jeff
Off The Cove, Terranea Resort, Rancho Palos Verdes, CA, USA
In With: 3000 psi
Out With: 1100 psi
Max depth: 44 feet
Waves: Pretty flat with some waves breaking on shore
Visibility: 25 feet plus, crappy is some spots though
Water Temperature: 71 degrees
Air Temperature: 82 degrees
Total Bottom Time: 57 minutes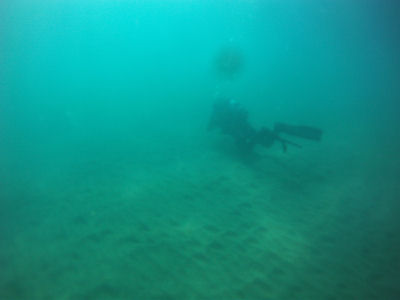 With such crappy conditions earlier in the week, visibility really came back quickly.
The game preserve has really helped bring the fish back…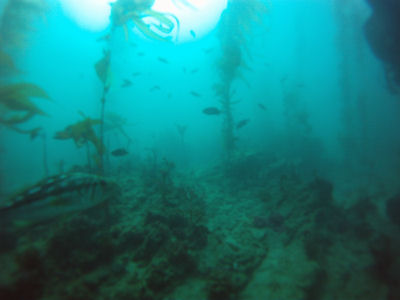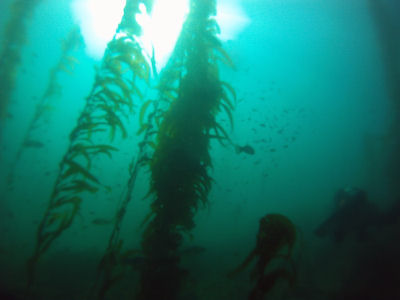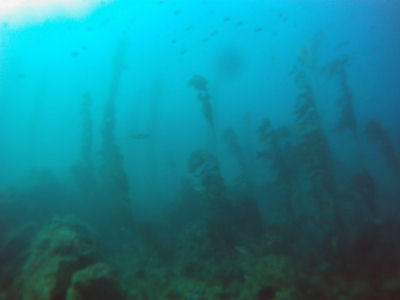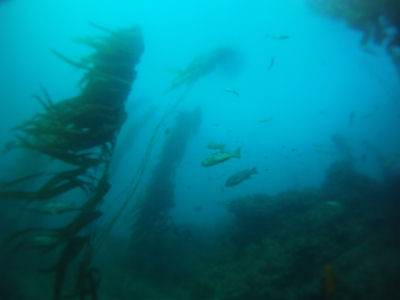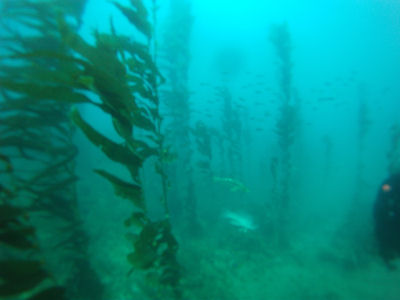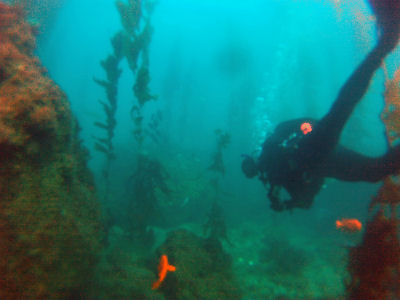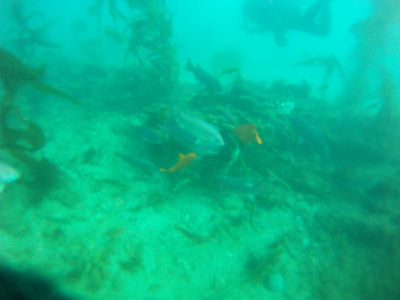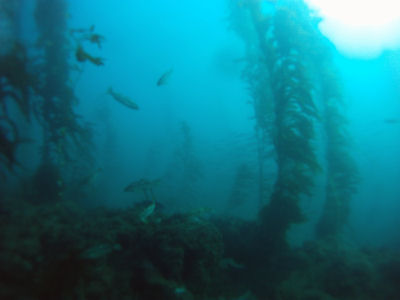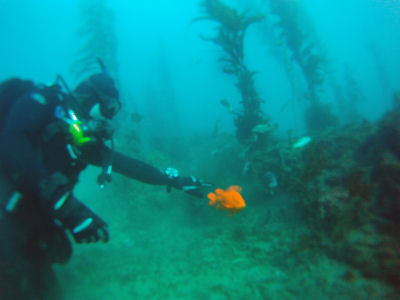 We started to head back in after 45 minutes.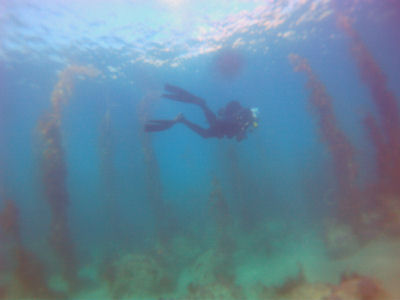 We overshot The Cove and ended up at the edge of The Garden… neither of us cared.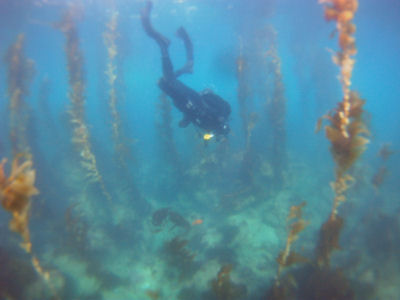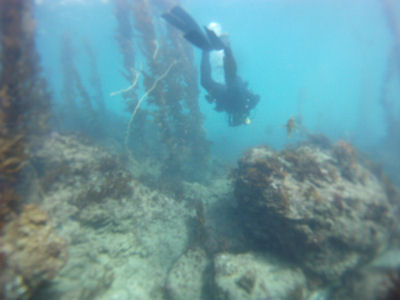 As we were surface swimming back, a snorkeler without a wet suit asked us if we were with "the other divers."
"Uhm, yeah, unless there's other divers here that I don't know about," I replied.
He started to interrogate me about who they are, and if they know this is a no hunting area.
He basically accused the other three of poaching abalone.
I told him, "We've been diving here for years, and we wouldn't kill our pet abalone… the most they would be doing is feeding the fish."
I guess you can't really see what's going on 40 feet down from the surface?
The Other Jeff and I made an easy exit.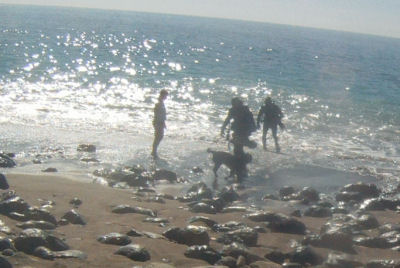 Nice Bob and Randy were met by a Divemaster Dog upon exit.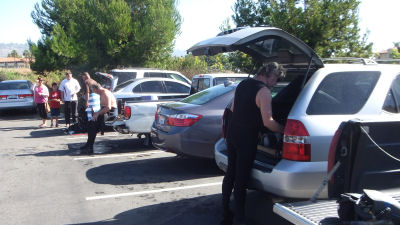 Traditional debriefing ensued – the topic of conversation was the dude who thought we were poaching abalone, lobster trips, colonoscopies and butt sex with slutty women.
More diving to come!