May 20-22, 2015*
The idea of driving a rental Trabant did not work out well.
Within the first hour of driving the thing, the clutch cable snapped – at least, I think it was the clutch cable.
I tried diagnosing the problem myself, but the service manual that was in the trunk was all in German.
I called Hans, who was not surprised that the car broke down.
He apologized and hooked me up with another "rental" car from a guy named Guido, for the same price, as long as I promised to keep the vehicle in Iowa.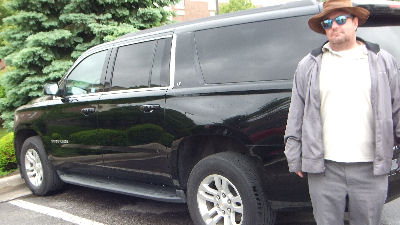 I was hooked up with a 2015 Chevy Suburban with New York plates.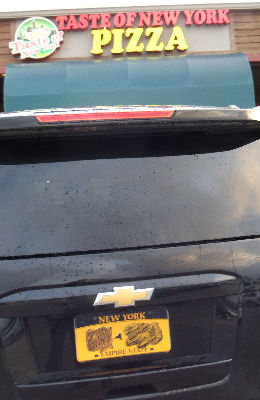 And, how fittingly, we ate dinner at a New York themed pizza restaurant.
We were expecting some sort of attention at the pizza place – pulling up to a "New York" themed Iowa restaurant in a New York gangster car.
Nobody cared.
We brought half the pizza back to the Motel 6 that served as mission headquarters.
There is no refrigeration in the rooms, but it was suggested to me that since it's 40 degrees outside, the pizza is better off being kept in the mafia cruiser.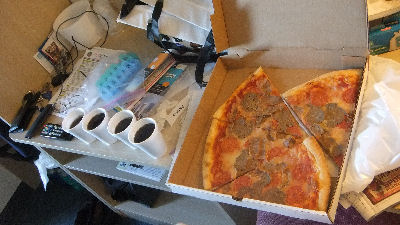 Hot coffee and cold pizza for breakfast.
Later in the day, we were to rendezvous with "Secret Agent K" who was flying in from an undisclosed location.
Until then, we decided to tour the Iowa Aviation Museum in Greenfield, Iowa.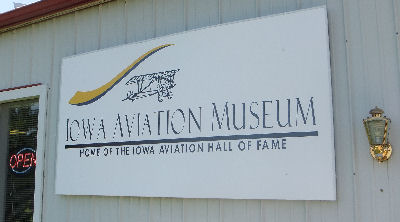 The Iowa Aviation Museum.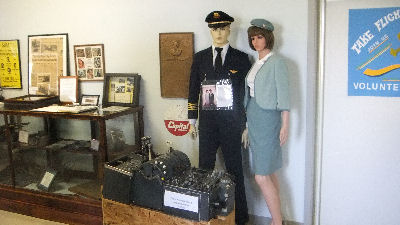 Airline display.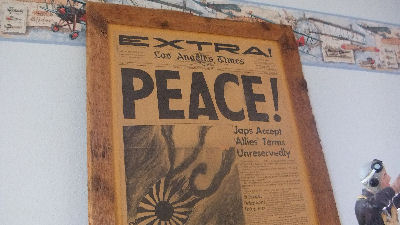 PEACE! Japs Surrender!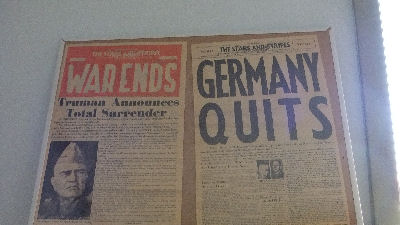 Germany Quits!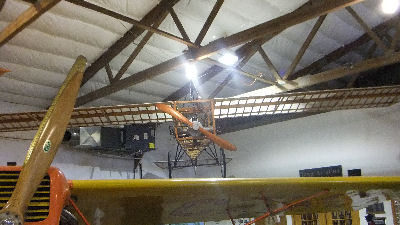 A flying wicker basket!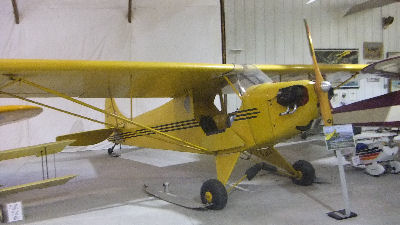 A piper cub.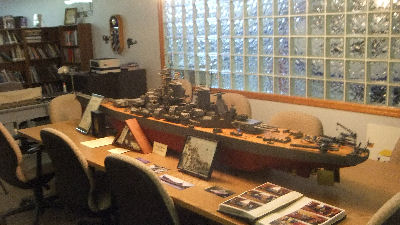 A model of the Battleship Iowa.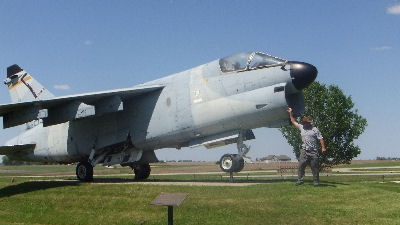 Me with a jet.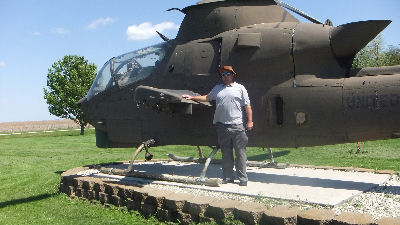 Me with an Apache helicopter.
We drove to the airport and picked up Secret Agent K.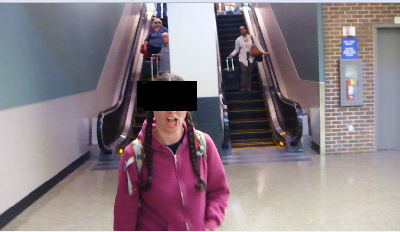 Secret Agent K – she is easily recognized with the black box covering her face.
After a burrito dinner and a night's rest, the entourage headed to Winterset – It is John Wayne weekend there.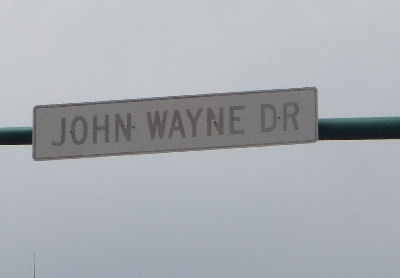 John Wayne Dr.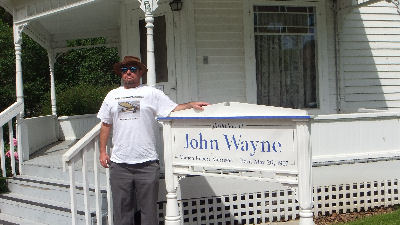 Me and John Wayne Birth Place.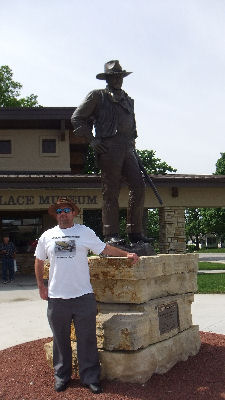 Me and a statue of John Wayne.
There is a theater in Winterset that was scheduled to show John Wayne films for free, all weekend long.
Three days ago, unbeknownst to anyone but the owner, the theater closed.
There are many people still touting the free movies, not knowing the theater is closed – there's a lot of pissed off John Wayne fans here.
More to come soon… Our liquid lunch and a traffic stop.
*Post delayed due to security and other reasons.
Comments Off

on Classified Mission To Iowa – Part 2