May 16-17, 2015*
I am on a confidential two week mission; if the narration seems brief and a little incomplete, that's because it is.
I was met in the ghetto of Long Beach on Saturday morning to begin a seven hour drive to Flagstaff, Arizona.
The first leg of my mission was to make it to Monument Valley, Utah.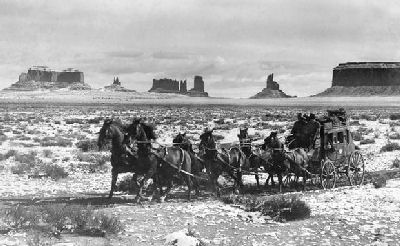 The first movie to use Monument Valley as a location was Stagecoach, filmed in 1938.
Since then, dozens of films have been made in the valley, or featured in part.
And yes, there is a lot more to Monument Valley than just a movie location.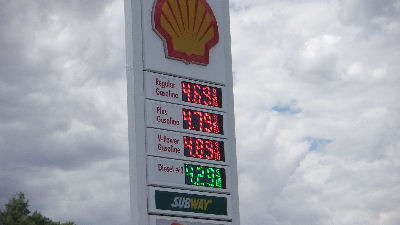 The price of gas in California, near the Arizona boarder.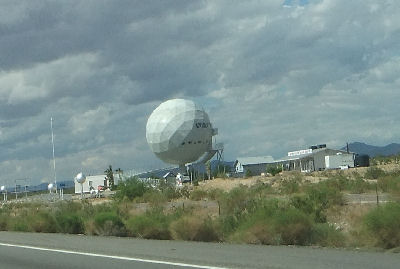 We passed the world's biggest golf ball.
It was a long drive – not for a trucker, but for me.
We spent the night at a Hotel in Flagstaff, AZ.
There, I was told of the location of several sealed envelopes for various contingencies including hospitalization, vegetative state and death.
I hope the journey ends with those envelopes still sealed and not in my possession.
After a night's rest, the journey continued for another three hours to Monument Valley.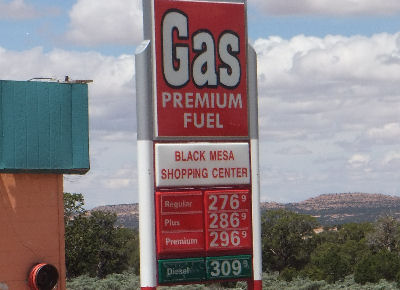 The price of gas in Arizona – Note to self, buy gas in Arizona before crossing back in to California.
It was a journey over a two-lane, two-way highway – a lights-on all the way, daylight journey.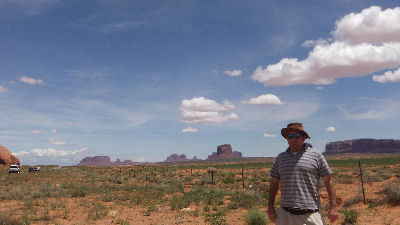 Me outside of Monument Valley.
Right before we got to the "Monument Valley Welcome Center," we crossed in to Utah.
$20 was paid to the Navajo Nation to cross in to the Indian Reservation.
WARNING: There is NO alcohol (a.k.a. Fire Water) sold on the Indian Reservation.
I couldn't tell if real Indians worked on the reservation, or if they were Mexicans dressed as Indians.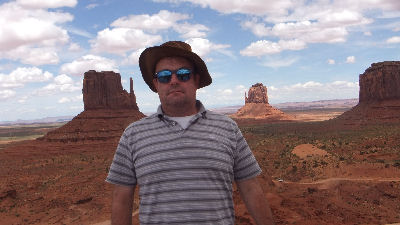 Me at Monument Valley.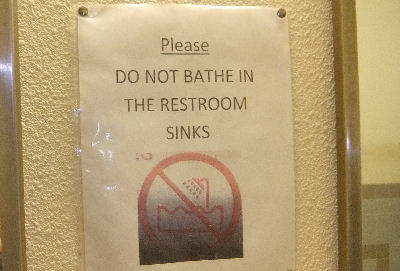 Yes, you can get dusty there – I guess bathing in their restrooms has been a problem.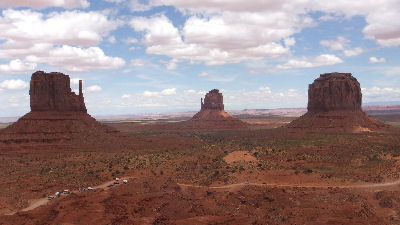 Monument Valley from the Hotel.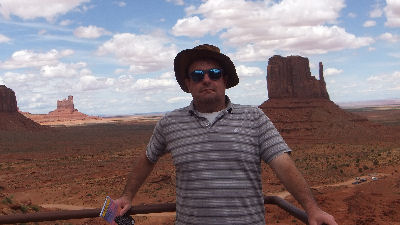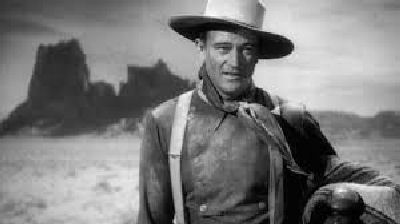 Is there much difference between me and John Wayne, except he stood seven inches taller than me and smoked five packs of cigarettes a day?
The drive back to Flagstaff, AZ seemed a lot shorter than the drive out.
The one thing that was not factored into this leg of the trip?
Flagstaff is at 7,000 feet elevation – that presented some undisclosed problems.
Onto the second leg of the journey today.
More to come…
*Post delayed due to security and other reasons.