I have never been so broke as since I worked as a Copy Boy at Kinko's in the 1990s.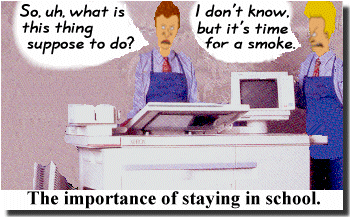 I have come to the conclusion that the stock market is rigged and the economy is now geared to destroy what is left of the middle class.
I am only bitter that I was unable to even apply to be a member of the Illuminati.
I have decided to put what's left of my money into safer investments – like horse racing.
I spent a lot of time yesterday researching horses to invest on in the Kentucky Derby, which is now a little over six hours away.
I tried to pull some equity out of my ghetto condominium, but I was told I am still upside down by $110,000; so I sold some blood for $50.
My bet is going on Mubtaahij in the Kentucky Derby.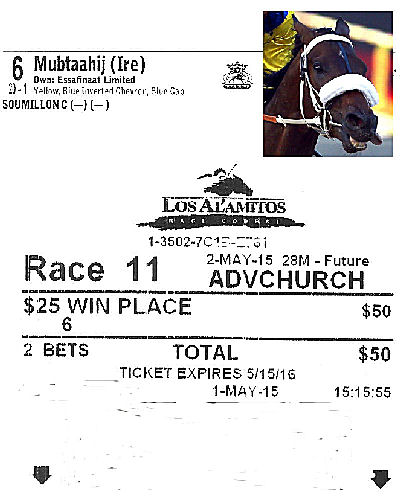 While some handicappers use speed ratings or conditioning or blood line, I have a very unique style – conspiracy theories!
Here is my take on the race:
This Kentucky Derby has a lot of really good horses, as always.
But why would a rich Sultan from the UAE ship his BEST horse, along with the jockey (who flies to France that night to race the next day), to compete in the Kentucky Derby if they weren't serious about winning?
Mubtaahij was bred in Ireland, sold to a Sheik in the UAE, has a Jockey from Belgium, trained by a South African and is the only horse in the race not on Lasix.
Also interesting to note, the horse trains without horse shoes.
Unlike other imports, this horse and his crew are serious about winning.
Can Mubtaahij beat the other horses?
At, currently, 12 to 1, I will be happy to find out.
If not, it's beach diving with my ripped-ass wetsuit for about one more year.
I have been wrong before, about a lot of things.
Wish me luck.
If I lose this race, I will have to cut out beer from my budget.
It's all or nothing!
Update:
That race did not work out for me!
I feel burned, just like when I bought high quality shares of Enron stock.
It's beach diving for the next year for me, Mubtaahij came in eighth.

Comments Off

on Quest For New Dive Gear Betting The Kentucky Derby