I didn't have a chance to get wet this weekend; the swell maps didn't make conditions seem very promising, either.
However, I have been looking through some of my funny diving related graphics and have decided to start sharing some.
Below is a bunch of graphics from an old diving manual where the actual meanings have been replaced by alternate ones.
Warning: These may only be funny to divers, and this should not be used by students as a study aide.
I spit up beer all over my keyboard when I read the second to the last one.
SCUBA Diving Hand Signal Review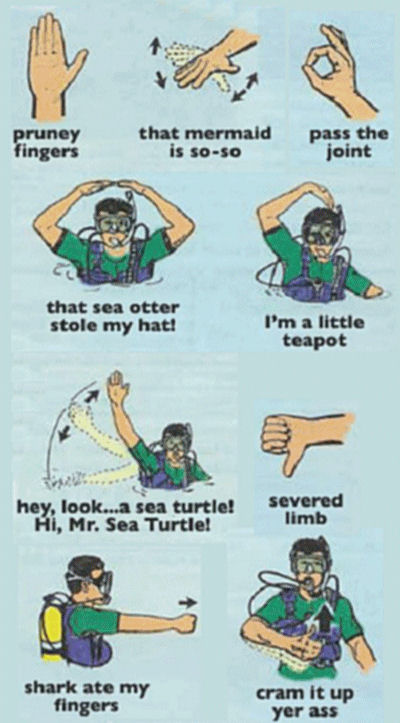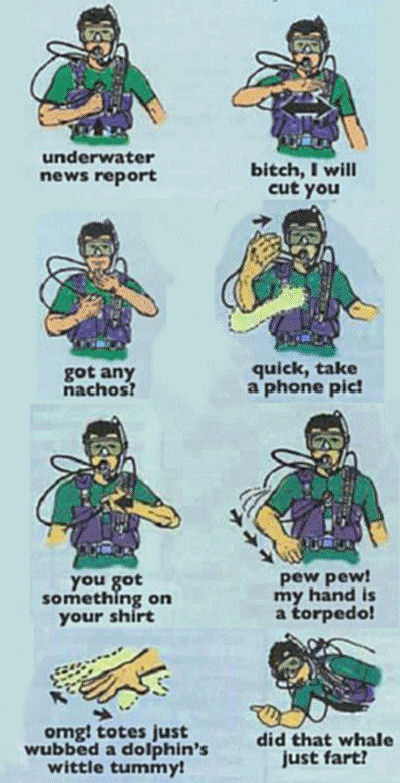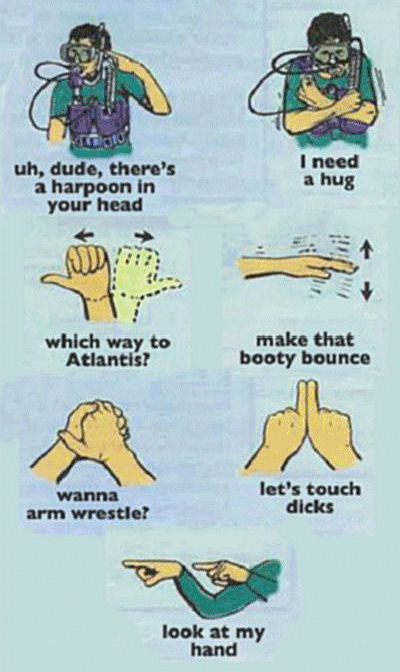 This is a commonly circulated graphic, but I believe it originated from Pleated-Jeans.com
Comments Off

on SCUBA Diving Hand Signal Review