Emerald Bay at Indian Rocks, Catalina, CA
Diving off the Bottom Scratcher Boat
Dove with Tim and Reyna.
In With: 2700 psi
Out With: 200 psi
Max depth: 40 feet
Waves: Insignificant
Visibility: 30 feet; some parts very clear
Water Temperature: Cold, but warmer than the last dive
Total Bottom Time: 50 minutes
On Tim and Reyna's return from the last dive, Tim brought up a good sized lobster.
He apparently caught it right after I had split from them.
After a surface interval of a little over an hour, all three of us were back in the water and headed for the lobster holes.
It was a very shallow dive, not getting deeper than 40 feet.
I brought my camera along.
I grabbed for a few lobsters, but no luck.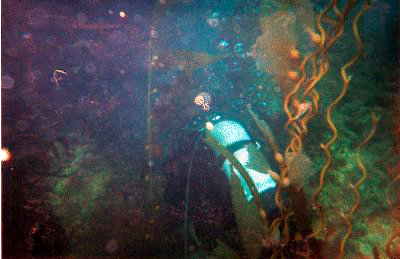 I kept losing Tim and Reyna in my greedy quest to catch lobsters in the day.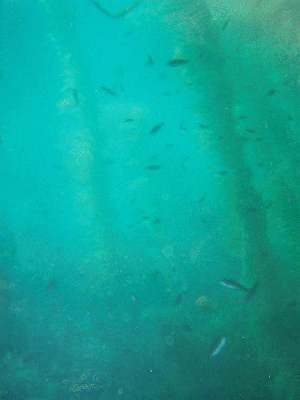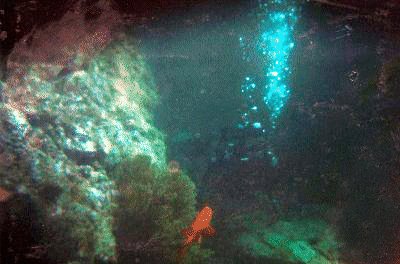 I separated when I ran low on air.
I did a long surface swim back to the boat, through thick kelp which I got caught on many times.