November 10, 2013
I haven't been diving with the Sunday morning Terranea crowd since I got back from diving in Poland.
I have no valid reason for missing so many weekends, and I was thinking of excuses that I could make to not show up today.
But why?
What else would I be doing, if I didn't go?
I could ride my bike to breakfast and have my traditional Denver Omlette and beer, which never starts out any of my productive weekend days.
I have no excuses, and not diving makes me old, so I headed to good ol' Terranea Resort for some diving.
Local conditions have been really good these past couple of weeks, and I was surprised when only four other divers showed up – Reverend Al, Eric, Ben and a new-to-the-group diver named Jon P.
Jon has been diving here before and has 150 dives in three years – that was music to our ears, as we were confident we didn't have to worry too much about him.
He also brought beers for afterwards, and that made him that much more cooler.
We went off the Point, and I must say it was one of the easier, low tide entrances that I could have hoped to make.
I sat on a rock, feet in the water and waited for a gentle swell to pick me up and carry me out.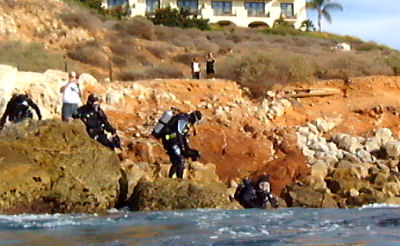 The water was so clear – in some parts, the visibility must have been 30 feet.
We surface swam 100 yards out to drop on the pinacle.
Everyone had larger tanks than my Aluminum 80, so I told everyone that I would follow someone until I got low, and would take off from the group.
We descended…
Logged SCUBA Dive #456
Followed Reverend Al and Jon P./SoCal Buddy Diving
Terranea Resort, Off The Point
Rancho Palos Verdes, CA, USA
In With: 2800 psi
Out With: 400 psi
Max depth: 62 feet
Waves: Pretty flat
Visibility: 15 to 30 feet in most places
Water Temperature: 63 degrees
Air Temperature: 74 degrees
Total Bottom Time: 35 minutes or so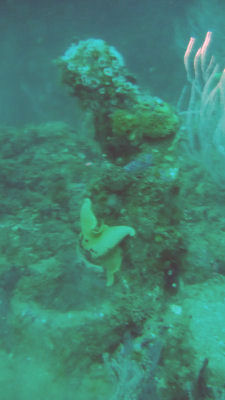 We toured around the pinnacle for about ten minutes before taking a zero heading to shallower water, and a 30 heading to the cove.
We lost the other two divers, Ben and Eric.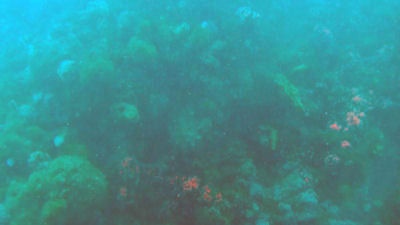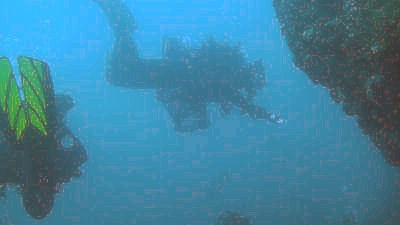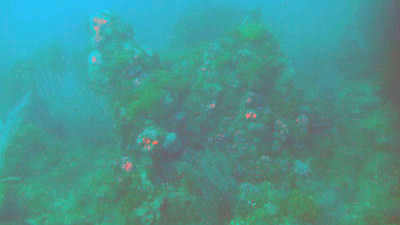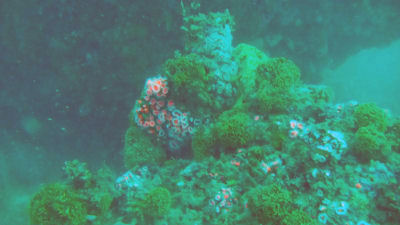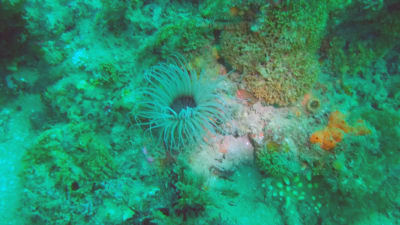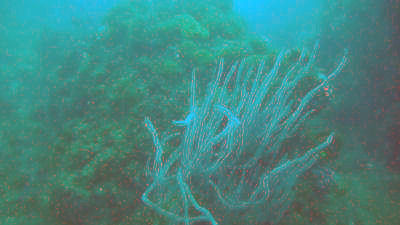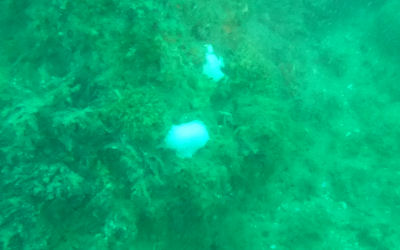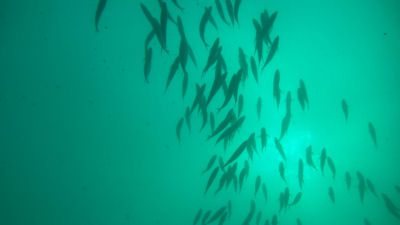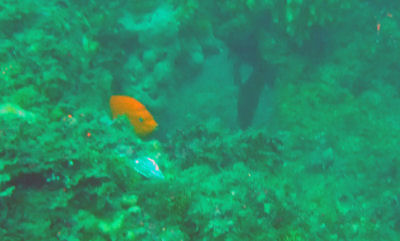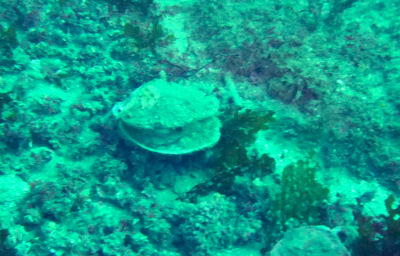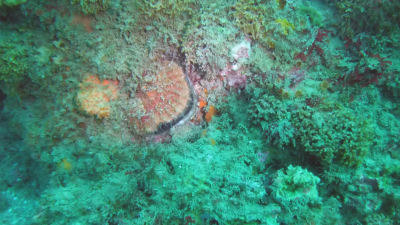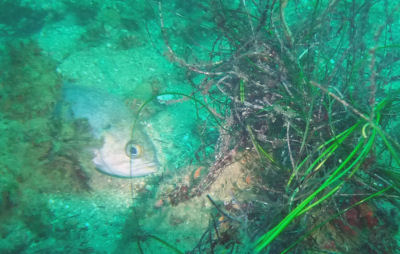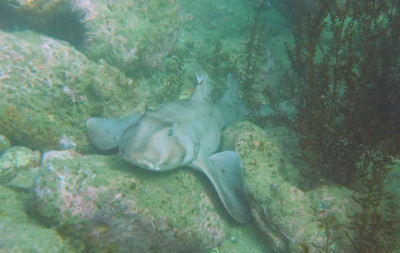 About 25 minutes into the dive, we ran accross the other two, who were also heading back.
When I was down to 1000 psi, I split from the group.
At 500 psi, I ascended and broke the surface – I had about a 150 yard surface swim to reach the cove.
But, that didn't really bother me, as the visibility was so good, it made for a nice snorkel home.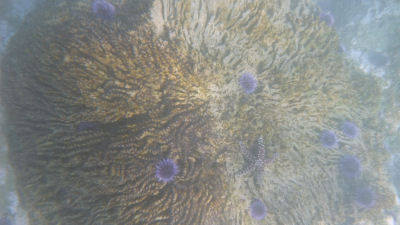 I made an easy exit and was the first one back; ten minutes later, the rest came ashore with no problems.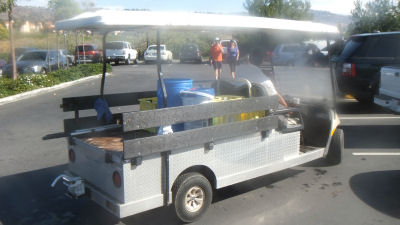 The guy who maintains the pools gave us and our equipment a ride back to the parking lot – the suggested tip is $5.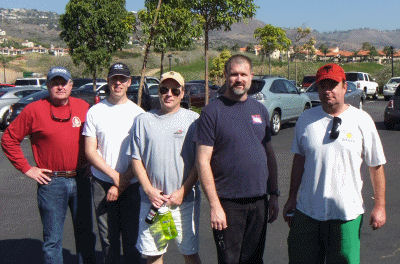 Reverend Al, Eric, Jon P, Ben and me.
Traditional debriefing ensued – beer, potato chips and some interesting conversation.
I need to start making Sunday mornings a habit again.