Update – October 29, 2013
PDP's excellent video of this event can be found here:
Underwater Pumpkin Carving Redondo Beach 2013
October 26, 2013
OK, it probably isn't the 47th time this event has happened, but nobody has kept track – it probably is the seventh or eighth time this event has happened.
Conditions were ideal, even though it was a little overcast.
This year is the first time the Divevets, ECO Dive Center and Pacific Wilderness all competed against each other.
I just was going to be an observer – I'm tired of losing every year – and the contest is pretty much fixed so that Divevets is going to win.
Logged SCUBA Dive #453
Solo Diving/SoCal Buddy Diving
Veterans Park
Redondo Beach, CA, USA
In With: 2900 psi
Out With: 1000 psi
Max depth: 80 feet
Waves: Pretty flat
Visibility: 20 feet
Water Temperature: 64 degrees, colder at depth
Air Temperature: 70 degrees
Total Bottom Time: 25 minutes or so
I entered the water without issue, submerged in 15 feet of water, and trolled for carvers…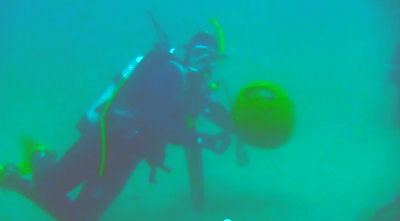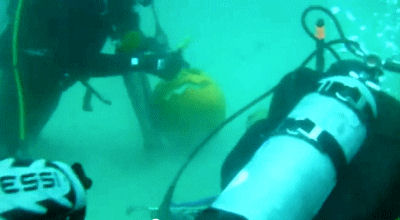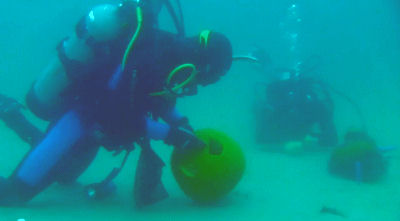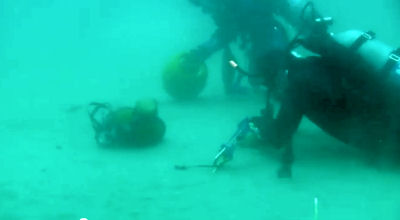 After I captured a few shots of pumpkin carving, I decided to head down the canyon.
I made it down to 80 feet and kept going for a bit.
I think the last "Beach Re-nourishment" project screwed up the canyon; it seems to level off for a bit at 80 feet.
I turned around and started singing to myself – the only place I can do this without annoying other people.
Well, I did pass some other divers, and when I noticed, I stopped.
When I made it back to shore, I made an easy exit.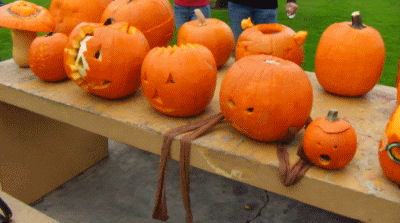 The Punpkins Await Judging
Unlike in years past, the judges were actually adults – with Dan from Divevets as the head judge.
Dan had a big box of prizes to pick from.
I noticed the dive light that I left on the boat on the last lobster trip was in the box – I rescued it before judging began.
As you can expect, the Divevets won, ECO came in second, and Pacific Wilderness came in a distant third.
The Budweiser I brought was gone pretty quickly.
One of the participants remarked, "I was going to bring some beer, but my wife was against it."
Really?
Here are the winners, in no particular order…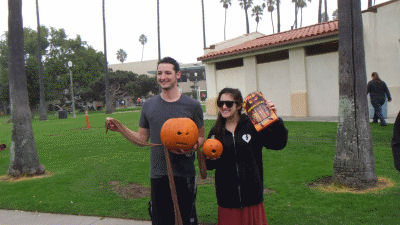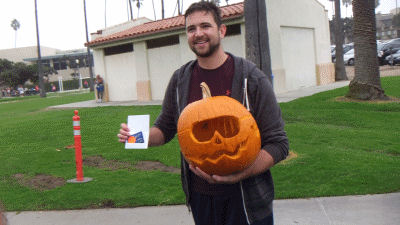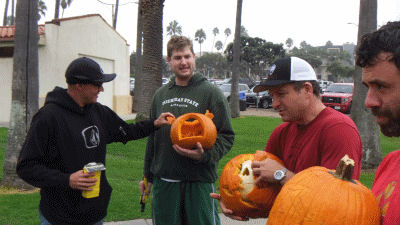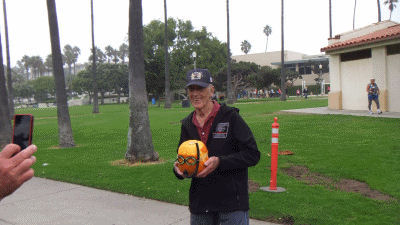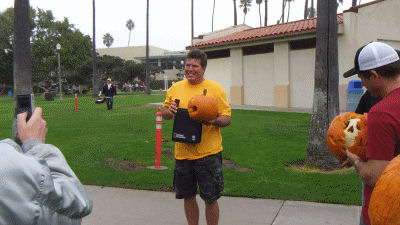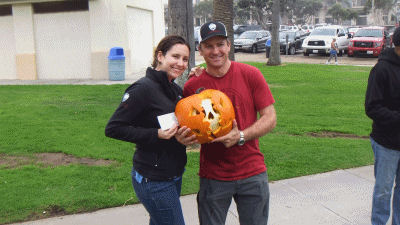 Congratulations to the winners!