Long Point, CA
(aka The Old Marineland)
Dove with Nick
In with: 3100 psi
Out with: 1000 psi
Max depth: 40 feet
Waves: 1-2 feet
Visibility: 10-15 feet
Water Temperature: Cool to warm
Total Bottom Time: 45 minutes
Photos by: Nick
I worked from 4 AM to 9 AM.
I called Nick when I got off and we met around 9:40 AM at Long Point.
I took a "short cut" from Long Beach through San Pedro that cost me some time.
The waves were calm.
Apparently, the Sandeaters were diving there.
Easy in for the both of us.
Nick wanted to explore the point near Pigeon Shit Cave; I advised against it because of the fisherman.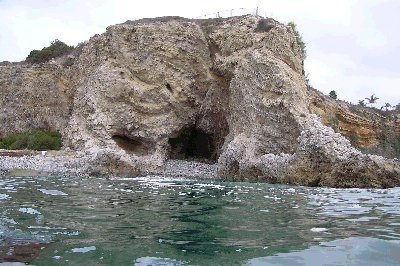 It's a great environment, full of kelp, fish and other marine life.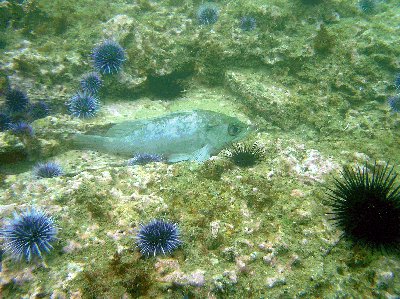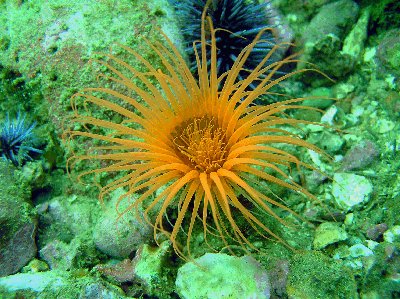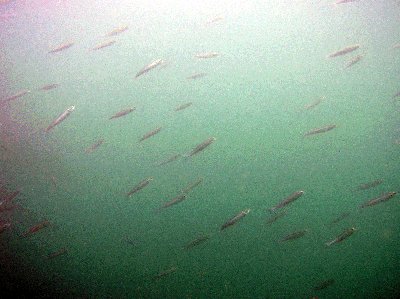 Suddenly, waves started pushing me.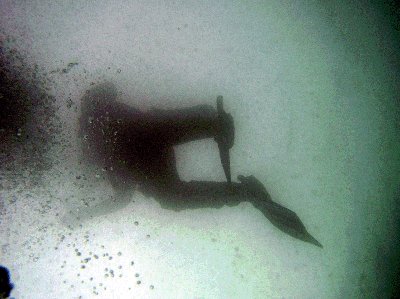 There was no visibility, so I surfaced and found myself between two reefs very close to shore with fishermen all around.
I swam back out — ooops!
We went East and ran across a Bat Ray that scared the crap out of me!
I backed up to give the Ray space, but I spooked it and it fled, almost hitting Nick who was following.
We saw a lobster – it's getting big, so I can come back and catch it October 2nd.
Nick ran across a fishing line and started tugging on it.
I thought he was caught, so I swam back to assist.
Nick was just messing with the fisherman.
I advised him later that that is bad karma.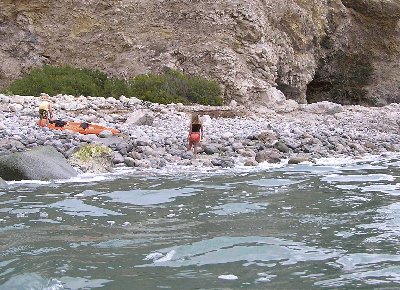 Some pretty hot chicks were hanging out on the shore.
We surfaced and went in with no problem.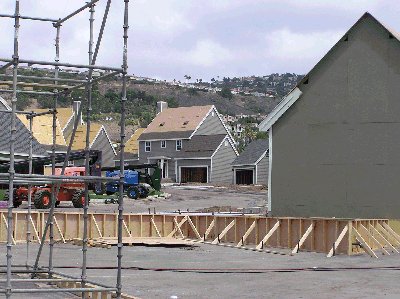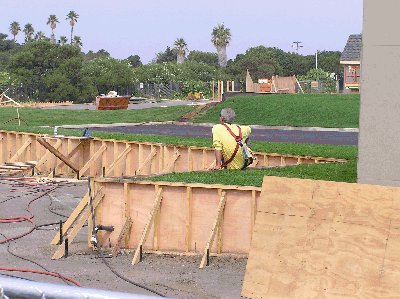 The props for the movie "Dick and Jane" at the Old Marineland.
Comments Off

on Logged Dive #72, Long Point, RPV, CA