September 13, 2013*
After we got done with our business at Zakzrowek, we packed up and headed back to the North, near Gdansk.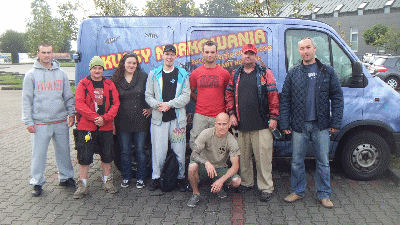 Me, with the Krokodyle dive team, before departing Zakrzowek.
It was a five hour drive, and I have a severe problem with snoring really badly, when I sleep sitting up – and that's what I did.
Diving with doubles, in cold water and then partying into the next morning does something screwy with my sleep pattern.
I only woke up when my snoring got so loud, I can't imagine the torture that I put my fellow passengers through.
We stopped by a Polish KFC for lunch and soon after we arrived in Olsztyn…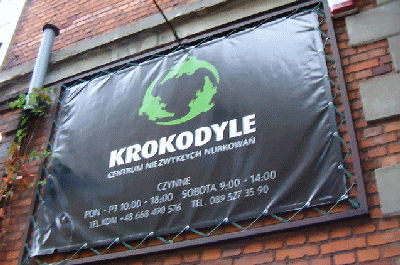 The Krokodyle Diving Base
I bought a couple of arm seals for my dry suit, and I left with Kamil, in his car to Hel.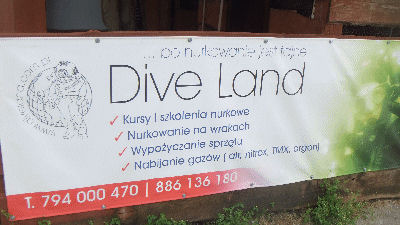 Two hours later, we were in Hel, at the Dive Land Diving Base.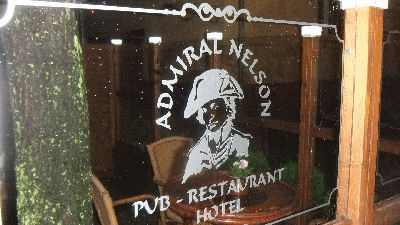 I met Kamil's girlfriend Kasia; we ate and drank in the restaurant, Admiral Nelson, until the next morning before stumbling back to the Diving Base.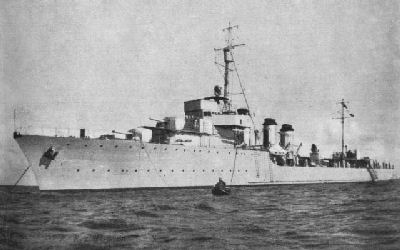 The next morning, we were to dive the ORP Wicher wreck.
The ORP Wicher was sunk in the harbor by the fucking Nazis on the third day of Germany's invasion of Poland.
It was then, literally picked up and dumped on the other side of the beak wall to clear room for harbor traffic.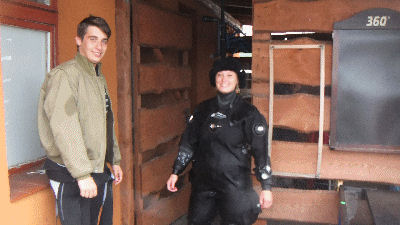 "Discover SCUBA" client Jacob, and Kasia.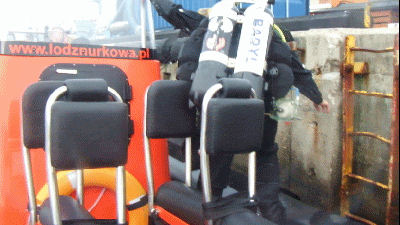 We boarded the boat that Kamil rented for the weekend.
Logged SCUBA Dive #446
Dove with Kasia
ORP Wicher Wreck
Hel, Poland
In With: 3000 psi
Out With: 1800 psi
Max depth: 32 feet
Waves: Mild chop
Visibility: 15 feet
Water Temperature: 58 degrees
Air Temperature: 65 degrees
Total Bottom Time: 30 minutes or so
I borrowed a wetsuit, while the Diving Base repaired my dry suit – I had no complaints with that; the water was fairly warm.
Actually, visibility sort of sucked because of an algae bloom.
Kasia told me, that when I get to a half tank, we will start to go back.
We back flipped into the water, and the dive was on…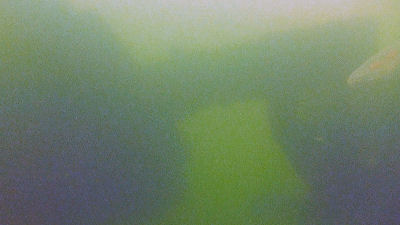 Visibility was about 10 to 15 feet.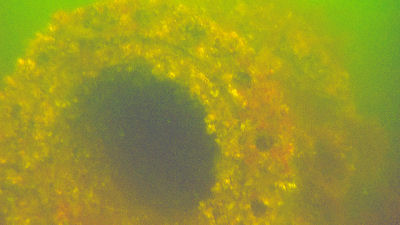 A cannon.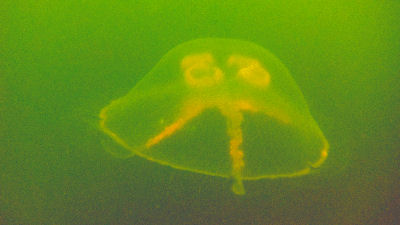 Jelly Fish.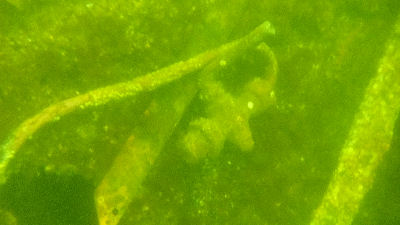 Another part of the wreck.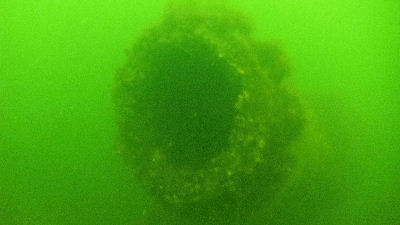 Another cannon.
This wreck is only 30 feet deep, at the most.
Kasia didn't realize that at that depth, I don't use any air.
We went in after 30 minutes.
"I forgot to tell you, 30 minutes or half a tank, whichever comes first," Kasia said.
Yeah, 30 minutes on the wreck is good enough for me.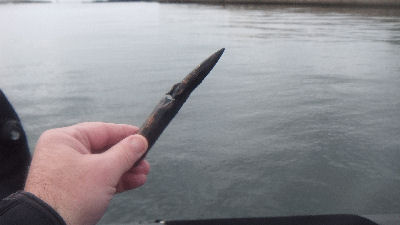 Kasia found a a bullet while on our dive; bullets and shells are all over this wreck.
I asked if I could keep it.
Kamil said, "This bullet has not been shot, you may have to explain why you have this at the airport."
They added it to their collection of cool stuff they have found.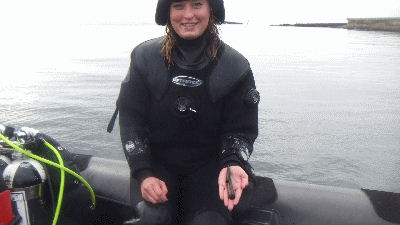 Kasia with her bullet.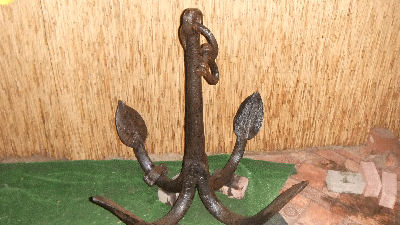 This is an anchor Kamil found on another one of his dives.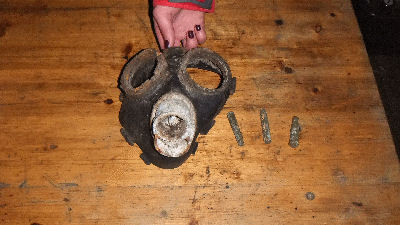 Here's some other cool stuff the Base has collected over the years.
Kamil and Jacob then went on their dive – Jacob loved the experience.
Tonight, Igor is coming with another group of divers, some recreational, some tech divers.
We are to do two or three dives tomorrow.
We debriefed at Admiral Nelson's again, Kamil behaved himself because he has to drive a boat tomorrow.
*This post has been delayed due to Polish beer, Vodka and lack of internet access.
Comments Off

on Diving The ORP Wicher – Third Dive In Poland