Long Point, CA
(aka The Old Marineland)
Dove With Nick
In with: 3000 psi
Out with: 700 psi
Maximum depth: 40 feet
Waves – 2 feet or so
Visibility: 10-15 feet
Water Temperature: Cool; cold in some places. 55 degrees F
Total Bottom Time: 50 minutes
Notable Event: Long Point invaded by a film crew; dealing with the bitch from hell at the Catalina Room.
I met Nick at 8:15 AM.
There was a security guard telling us that we had to park next to the Catalina room because they were going to film a Weight Watchers commercial.
Once we moved, we suited up only to have the bitch-from-hell Catalina Room manager tell us to leave.
She basically threatened to tow us.
One of the film crew told us to park on the other side of the parking lot.
"Hell no!" I said.
Cardiac Hill would have been only slightly more difficult than that trek.
Anyway, we entered the water probably around 9 AM or so.
Easy in; there were only mild waves.
We submerged and went just to the other side of the rocky jetty and then East to a set of reefs that I probably haven't seen for a couple of years — back in the old "diving with Ed and Sergeant Miller" days.
We swam back at 1000 psi.
We saw the same stuff as before, but the environment changes from reef to reef at Long Point.
We exited; I tried to do the old "fins off in the water" trick, but I was so close to shore so I rode a wave in and crawled up.
The camera crew had made a sandy beach where there used to be rocks and grass.
Someone from the Fire Department watched our exit.
There were so many people at Long Point – all this for a 30 second commercial.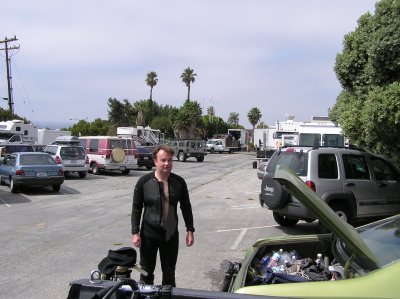 We degeared and took a walk down.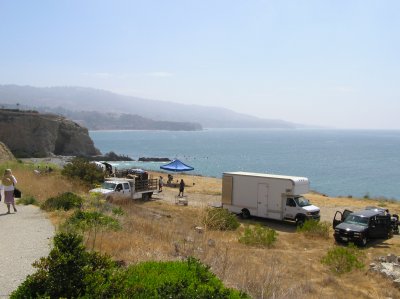 The crew had tents and cameras set up all along the trail down.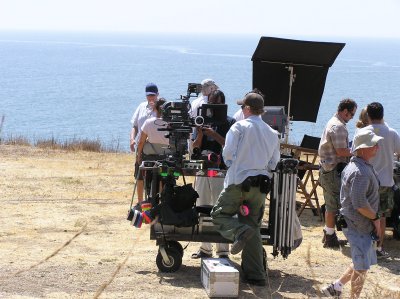 The cameras.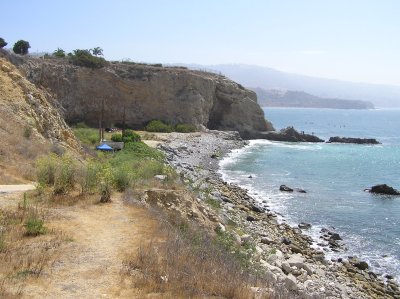 The scenery has changes quite a bit.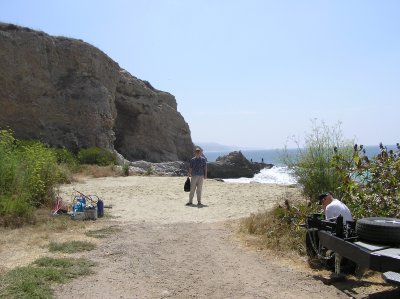 Nick at the sandy Long Point Beach; Cowa bunga, dude!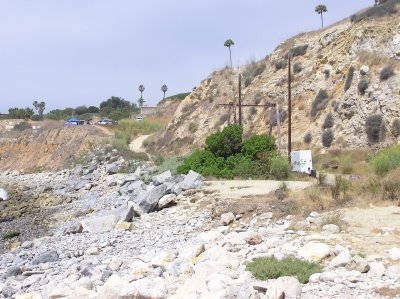 Looking up the trail from the rocky beach.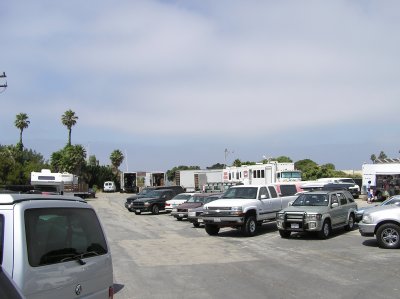 The parking lot is packed with cars and catering trucks.
Comments Off

on Logged Dive #63 Long Point, CA