October 18, 2012
As a result of my much publicized diving trip to Albania, I was honorably invited to be the guest speaker at the October Dive N Surf club meeting.
How could I not refuse?
This is the place that started recreational diving in this area!
And even though they refuse to fill my 30 year old Luxfer Aluminum tanks, that still pass hydro and VIP, I could not refuse a platform on how macho of a diver that I really am.
I spent several hours making a PowerPoint presentation complete with photos and video.
The club announcement went like this –
"Recently Jeff returned from an exploratory dive trip to Albania, and he has agreed to share his excellent photos, and his stories of triumph and misadventure while trying to dive in this former Eastern Bloc country. Since the fall of Albania's communist regime in 1990, only a few brave westerners have toured this isolated land on the Adriatic Sea, and even fewer have tried to scuba dive there. But that's just the kind of challenge that inspired Jeff to risk all on a trip to Albania.. and he also heard they have cheap beer there."

Come see Jeff's photos and videos, listen to his amusing stories, get his tips on how to plan dive excursions to exotic off-the-beaten-path foreign locations, and listen to his unique philosophy on diving, travel, and living the adventurous life.
By the way, "Jeff" is my real name.
So, anyway I knew they planned on me showing videos, and I verified that the laptop that was going to be provided had PowerPoint.
Well, I didn't verify that they would actually have an amplification system for the audio on the videos.
Well, there were no speakers – at least nothing that could amplify the sound to an entire room.
I was told by someone that "only four to ten people show up," so I thought maybe everyone could squeeze tight and listen to the tiny speaker on the laptop.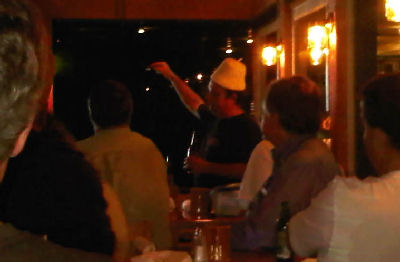 About 35 people showed up – I think.
I will go with that number, even though it may have been less.
The presentation went well, even though I had tried my best at an impromptu measure to compensate for no fucking audio on the videos.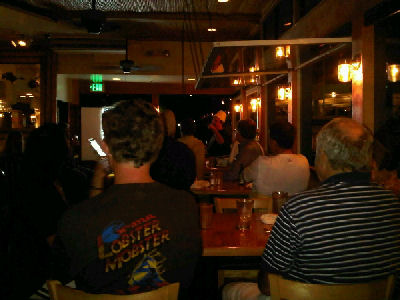 Over all, it was a "good" presentation from what I heard.
The audience was not able to hear the video narration, the Muslim call to Prayer in Tirana or the Albanian music that accompanied the diving scenes.
I should have brought a fucking megaphone!
Anyway, again, those who are interested in the videos of my trip can find it here:
Thanks to all who attended, and sorry it wasn't an "excellent" presentation.