July 13, 2012*
What a night!
There was a big wind storm that knocked out power in all of Himara, effecting Porto Palermo, too.
Waking up, I also accidentally brushed my teeth with sun tan lotion – the sun lotion and toothpaste are in identical looking containers, and both written in German.
We were to do three dives today, all deep; we were super paranoid about having extended surface intervals – there are no decompression chambers in Albania, and the hospitals don't know how to treat the bends.
We had two tanks that were filled from the super compressor that we brought from Tirana.
We tested the air, and actually this batch was much better; it had no petroleum taste to it at all.
The fills were a little light, however.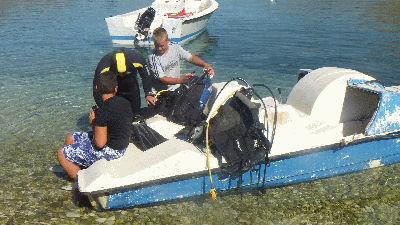 We hired two kids with a paddle boat to drop us off at our spot; we were to swim back to shore.
Logged SCUBA Dive #417
Dove with Idit
Alitepelena Island, Wall Reef
Himara, Albania
Air Source: Portable Super Compressor We Brought From Tirana
In With: 2500 psi
Out With: 200 psi
Max depth: 97 feet
Waves: Flat
Visibility: Up to 50 feet
Water Temperature: 75 degrees
Air Temperature: 89 degrees
Total Bottom Time: 40 minutes or so
We jumped off the boat, thanked the kids, and descended.
I looked at my computer.
It wasn't on, and wouldn't turn on underwater; I surfaced to fix the issue.
The wall reef gets deep, really quickly.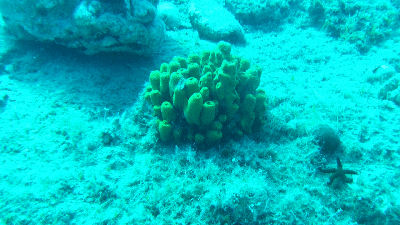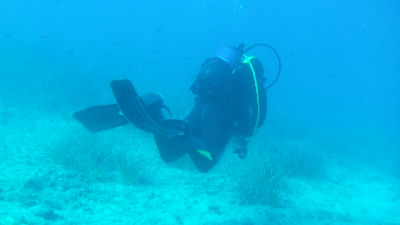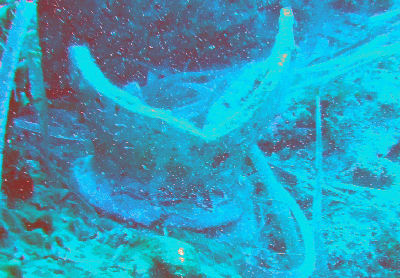 We found what was left of a Roman or Greek wine vessel, from an ancient ship wreck – all the whole ones have been looted.
It was a nice, pleasurable and uneventful dive.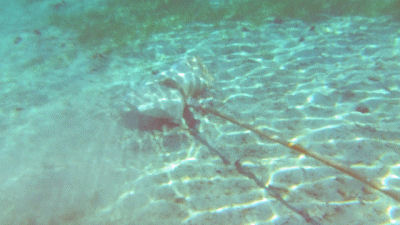 A boat anchor made out of a rock.
We made it back to shore with barely any air and made an easy exit.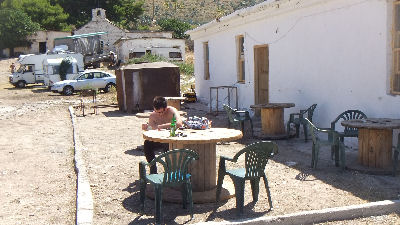 We debriefed at the bar at the beach, before taking a short tour of the Ali Pasha Tepelena Castle…
The castle was a gift to one of Ali Pasha's wives, and I believe, dates back to the 19th century.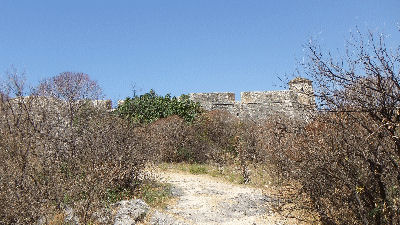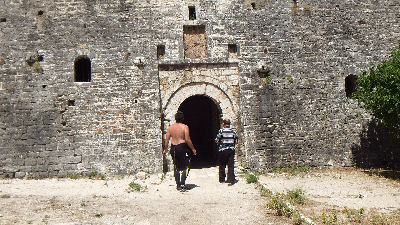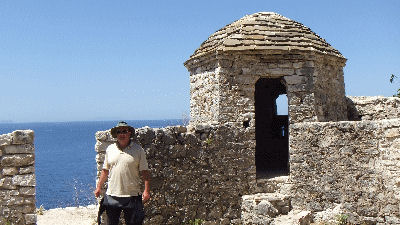 Our next dive site was on the other side of the bay.

*Due to time constraints, lack of reliable internet access outside of Tirana, power outages in Tirana and the strength of Albanian beer, posting of this article has been delayed.
Comments Off

on SCUBA Diving Albania: Alitepelena Island, Wall Reef