July 12, 2012*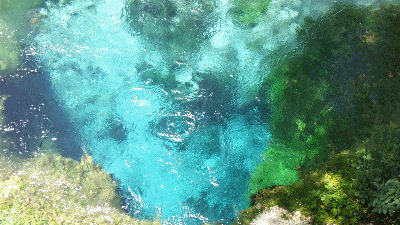 Blue Eye is a cold, fresh water spring that gushes out of a cave.
This was suppose to be one of our dives, but we both called it before we got here – neither of us are rated for cave diving, neither of us had a working light, no personal redundant gear and even though I was assured, "If something happens, the water pressure will push you back up; the challenge is staying down," we both said no to this one.
So I'm diving in a country with no recreational diving support, but I'm not insane!
You can drink the water, and I did; it was cold and tasted good.
Then I looked at two swimmers in the water and hoped they didn't pee in it.
Relaxing Blue Eye: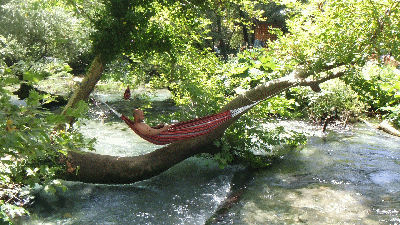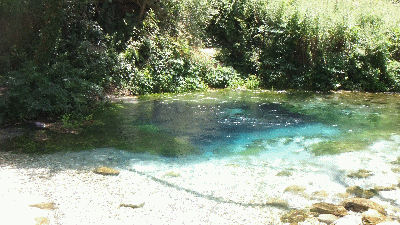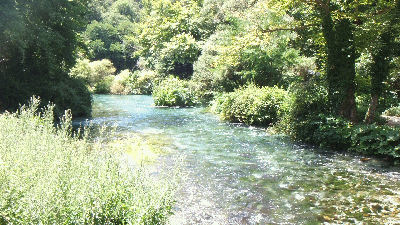 After an hour soaking our feet in the cold water, we headed to the restaurant for lunch and a cold beer.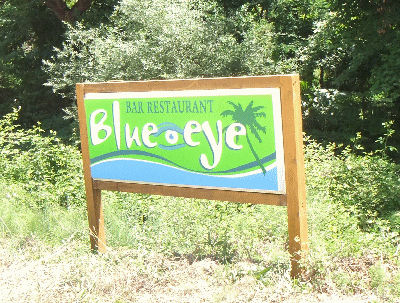 The problem is, the beer was as warm as piss.
Idit told the waiter to put our beers in the freezer until our lunch was ready.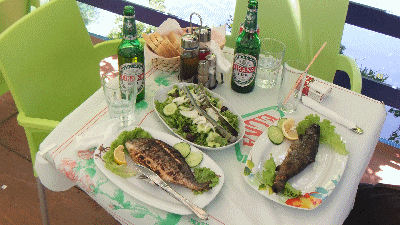 Fresh fish, salad, with olive oil as dressing, and bread, along with a big beer.
That set me back 1400 LEK ($14).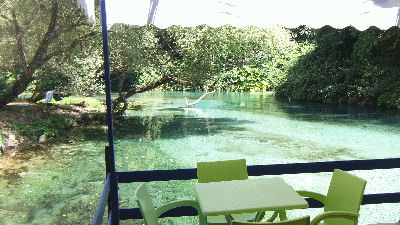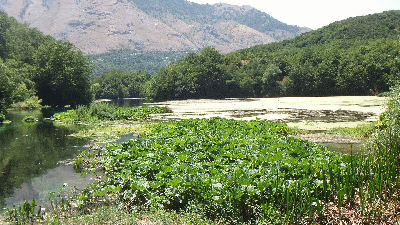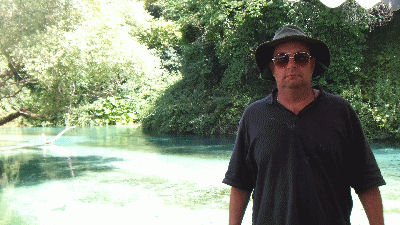 We took off and headed back to Porto Palermo in Saranda.
We passed by a Gypsy town…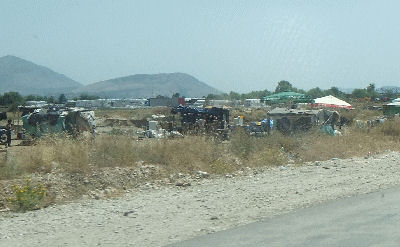 … Seeing people live like this makes me feel so fortunate that I an American, even though we have homeless towns that look the same.
*Due to time constraints, lack of reliable internet access outside of Tirana, power outages in Tirana and the strength of Albanian beer, posting of this article has been delayed.