Nobody cared where we went next – well, there was no argument, at least.
We decided to try a spot, in the direction of heading back to the harbor.
Someone got seasick and decided to chum the water with a stomach full of barf.
Instructor John had limited and decided that he was done diving; Jim decided that two huge lobsters, plus a third, was enough for him and decided to keep John company.
Logged SCUBA Dive #391
Southern California Buddy Diving/Solo Diving
Secret Location: 46 72 6f 6d 20 74 68 65 20 6c 61 73 74 20 73 70 6f 74 2c 20 4e 2f 45 20 61 62 6f 75 74 20 31 30 30 20 79 61 72 64 73 2e, Palos Verdes, CA
In With: 2600 psi
Out With: 1200 psi
Max depth: 35 feet
Waves: 3 – 5 foot chop
Visibility: 15 feet plus
Water Temperature: 67 degrees
Total Bottom Time: 20 minutes
I thought like a lobster – "Where would I be if I needed to eat?"
My psychic ability lead me to three more lobsters within the first ten minutes of the dive.
I had limited for the night, so I just headed slowly back for the boat, making sure I got my "20 minutes" in.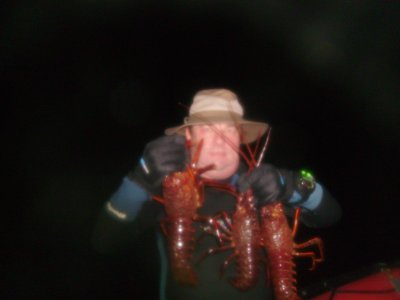 My three lobsters for this dive.
Crazy Ivan made it back with one bug.
We made a slow ride back to the harbor and docked at about 3:30 am.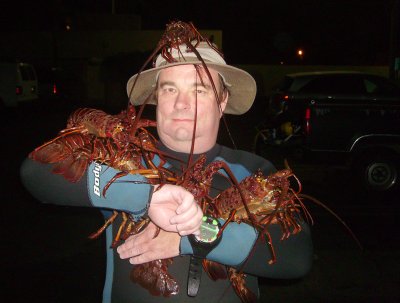 My entire catch for the night.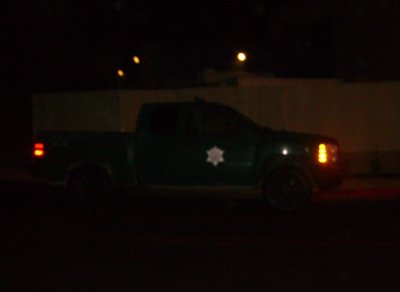 The Lobster Police rolled up on us…
"California Department of Fish and Game, everyone freeze!"
Just kidding, they were actually very nice and cordial.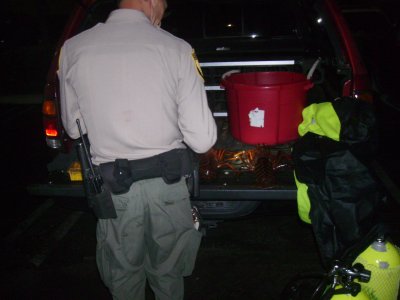 They checked our bags and fishing licences, in addition to giving Crazy Ivan a hard time for only catching two.
They told us that they've ticketed a lot of people for bringing up shorts this morning.
Their advise – if you think a lobster is probably legal, it probably isn't.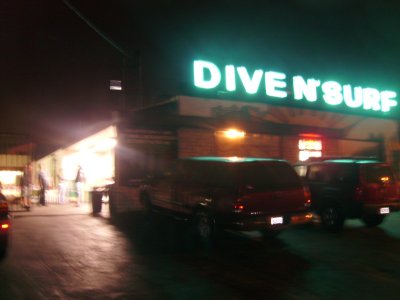 We stopped by Dive N Surf, where they are back at doing their all night Lobster Mobster event.
I didn't sign up this year – they won't fill my tanks, so I really have no reason to frequent the place on a regular basis.
I did order a Lobster Mobster T-shirt, but I didn't see anyone that I recognized; the crowd was pretty thin.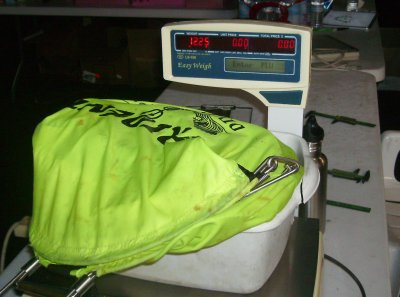 I totaled 12 pounds of lobster.
We are planning to go out over the next few weeks, depending on the weather, surf and health of the Captain.
What an excellent start to this season!