East Starlight, Catalina, CADove with Nick
Dive #2 off "The Bottom Scratcher."
Bobby the deck hand refilled our tanks after the first dive.
We traveled about 40 minutes to this site.
My surface interval was over an hour.
We entered the water around 12:30 PM.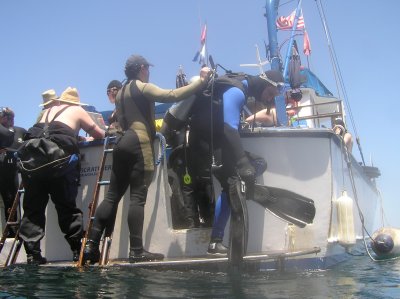 Is that the Divemaster turning Nick's air off as a practical joke?
Nick felt sort of rushed – I was the first in the water – and he forgot his weight belt when he jumped over board.
He found out really quickly that he couldn't sink.
Nick called for his weight belt.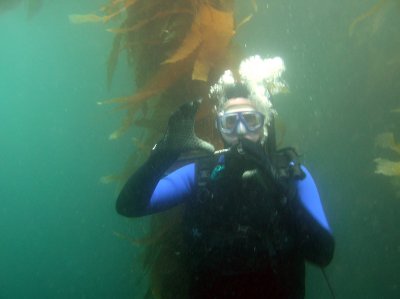 Nick wants his camera back.
Visibility was poorer here than at Ship Rock.
There's a reef and a huge kelp bed going towards the shore.
We took our time looking around taking pictures.
Sheephead, Sea Bass, kelp fish — they all were there; sort of like Long Point, but much more compact and abundant.
What does everyone takes pictures of here?
Divers in kelp and Garibaldi!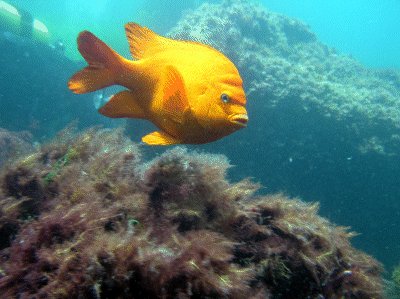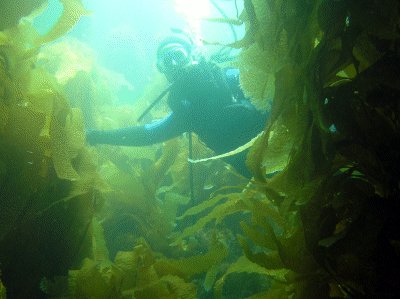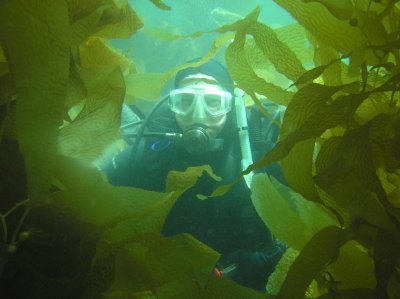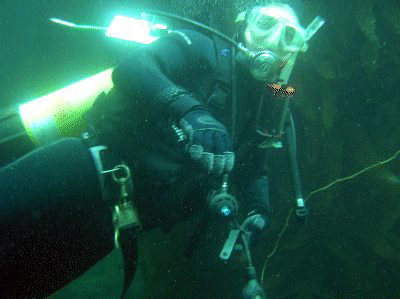 We surfaced pretty close to the boat and swam in.
In with: 2900 psi
Out With: 1000 psi
Max depth: 63 feet
Waves: 0 feet; insignificant
Visibility: 30 feet
Water Temperature: Fairly Warm
Total Bottom Time: 30 minutes
Comments Off

on Logged Dive #51 East Starlight, Catalina, CA