This is the weekend of "Carmageddon!"
I've never seen traffic so light, even in the Long Beach and South Bay area; I think we should have this more often!
This is also the last dive with Military Bob before he moves off to Chicago – he's been a fixture here for about two years, we've also dove Laguna Beach together and rescued a female diver off the rocks at the cove at Terranea.
It will be sad to see him go, but life must move on – especially when he showed me the housing prices in Chicago!
There were about ten SCUBA divers there, some more closely associated with our group than others.
We all decided to go off the Point – the waves were miniscule, but it was low tide and very slimy.
I got beached on a reef before a wave came in and picked me up to swim out.
We swam out to drop in 60 feet of water to what we call "Ted's Pinnacle."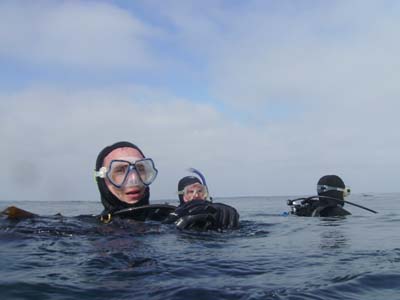 We waited for a fellow diver, but he apparently decided to take off on his own – he's been known to make his own secret dive plans.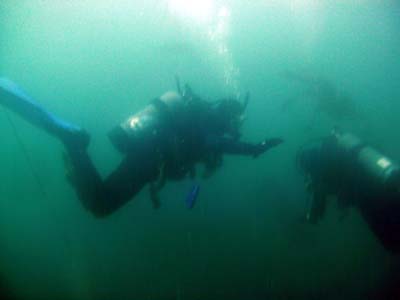 We descended.
Logged SCUBA Dive #381
The Point, Terranea Resort, Rancho Palos Verdes, CA
Dove with Not New Chris
In With: 2500 psi
Out With: 300 psi
Max depth: 60 feet
Waves: Pretty damn flat
Visibility: A good 15 to 18 feet
Water Temperature: 57 degrees
Air Temperature: About 70 degrees
Total Bottom Time: About 45 minutes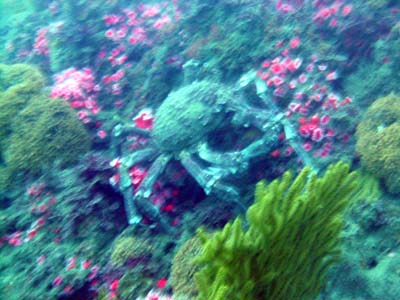 A sheep crab is fairly rare here – he liked the camera attention.
I had my flash off the avoid scatter back, so some of these pictures seem a little blurry.
The reef: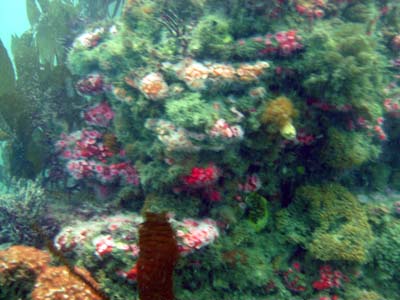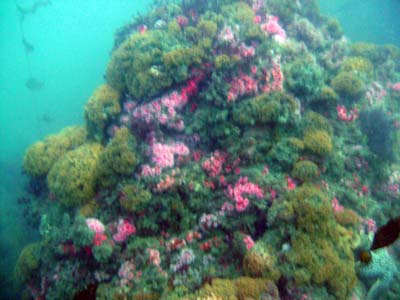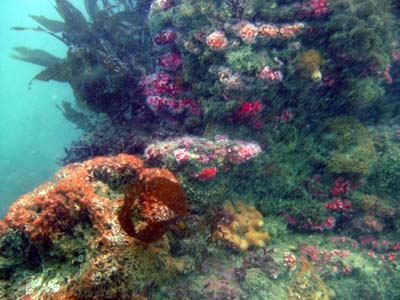 I had a short fill because the booster at Sea D Sea was not working, so I ran short on air and surfaced alone.
I was facing Terranea Resort, and behind me I heard, "Hey! Are you alright?"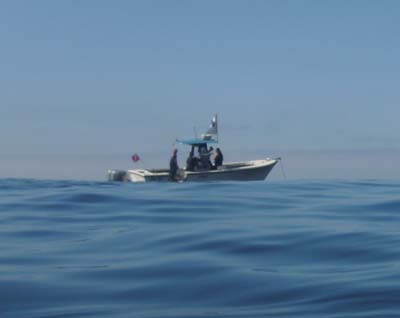 I surfaced about 25 feet from a dive boat.
I gave them the "OK" signal and proceeded to surface swim to a perfect exit.
I thought how wonderful it must be to have a boat… then the realization of having one hit me – HELL NO!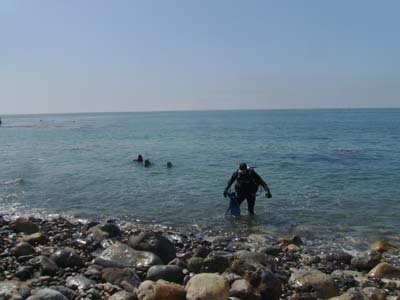 The rest made it to shore within a few minutes.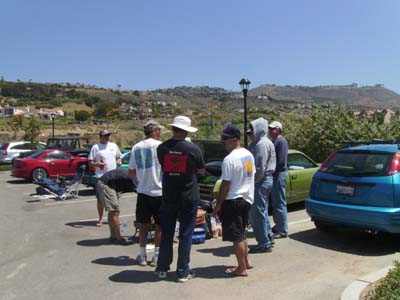 We wished Military Bob farewell while debriefing with an assortment of sausages, snacks, kimchi and beer.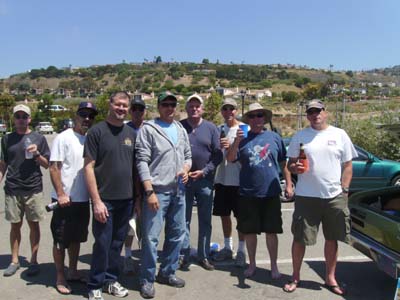 Here is a group shot of most of the divers – Military Bob is to the far right, I am standing next to him.
I asked Military Bob, "Will you ever come back for a visit and a dive?"
"Yes, but not for a while," he said.
Bob plans to continue diving in the Great Lakes.
And so, another chapter in history closes.
Comments Off

on Farewell Military Bob – Dive and Debrief