White Point, San Pedro, CA
Dove with Nick (Photos By Nick)
I got off work early and met Nick at White Point shortly before 1 PM.
We were both late because of a stalled truck on the bridge.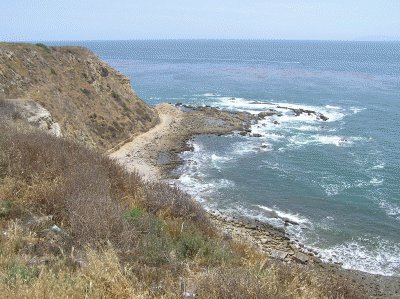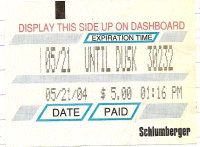 The water looked rough but manageable.
The lifeguard drove by and asked how long we were going to be out.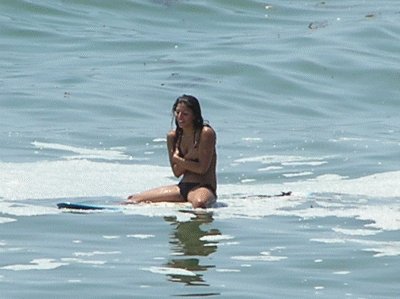 Surfers were over on the other side of the beach.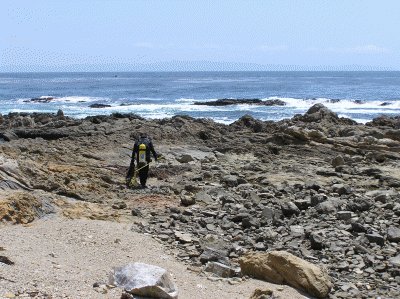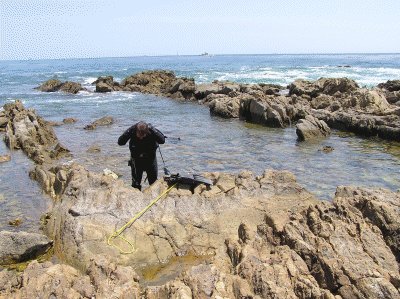 We entered the water from the same cove as our last dive here.
Nick had his camera, I had my spear.
It was high tide an hour before.
This area is definitely an advanced dive.
Long Point is easy.
At Long Point, the rocks are round and smooth; at White Point, they're sharp and jagged.
The waves and currents are rougher at White Point than Long Point.
Also, at White Point, you have to be careful coming back in.
Otherwise, you may get pushed into a shallow reef.
Once out of the cove and into the surf, we encountered eight foot surges.
I tried to, or at least suggested, that we call the dive off.
Nick wanted to keep going.
Nick is becoming as macho as me.
The surges look more ominous than they really are.
They come in, hit a reef and the wave curls.
We went down just short of the first kelp bed.
Visibility was 15 feet and soupy.
It was hard to stay in one place because of the surges.
I cracked open some sea urchins, but saw no big fish.
Nick was diving with his shark knife for the first time.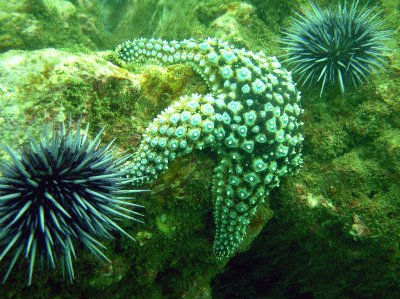 We didn't go far and tended to hang out in one area.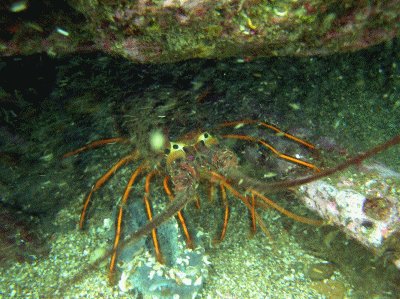 We came up on a reef with many "mini-caves."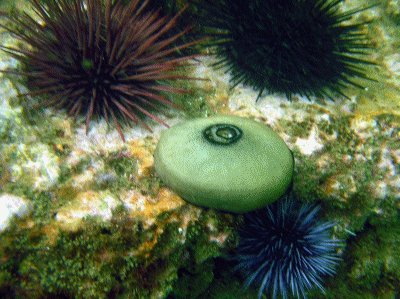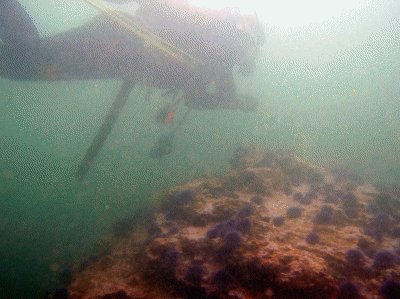 I cracked a few sea urchins and waited.
I followed a big sheephead into one of the reefs.
There were three huge sheephead hiding in the small cave.
I saw the silhouette and shot just as a Garibaldi swam by.
I hit something, but nothing was on my spear – Good!
Nick signaled that he was low on air.
We both ascended and carefully went in.
Some cops were hassling people on the other side of the beach.
In with: 3100 psi
Out with: 1100 psi
Max depth: 25 feet
Waves: 8 foot surges
Visibility: 15 feet/soupy
Water temperature: I guess 60 degrees F
During the dive, Nick picked up a star fish. I put the thing on my head for a picture, but felt the thing sticking and squeezing my head. Taking it off, I accidentally knocked my mouthpiece out. Ooops!
We were under water about 35 minutes. We only surfaced when coming out.
Comments Off

on Logged Dive #47 White Point, San Pedro, CA