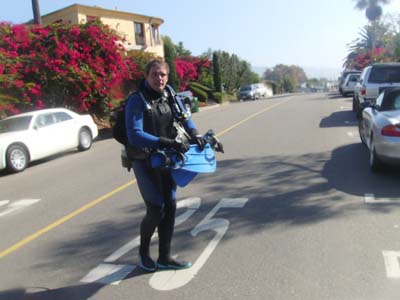 We walked a quarter mile to Shaws Cove; after such a long commute to this spot, we had to do a second dive.
Logged Dive #358
Laguna Beach, CA
Shaw's Cove To South Crescent Cove
Dove with Military Bob
In With: 3000 psi
Out With: 400 psi
Max depth: 40 feet
Waves: Pretty flat with some waist high swells in the surf zone
Visibility: 30 feet (no joke)
Water Temperature: About 60 degrees
Total Bottom Time: About 60 minutes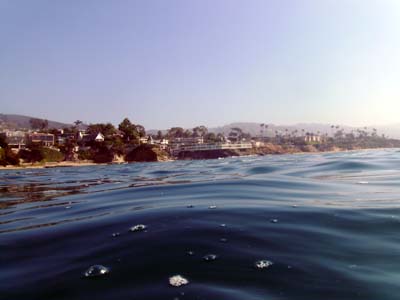 The view of Shaw's Cove from the water.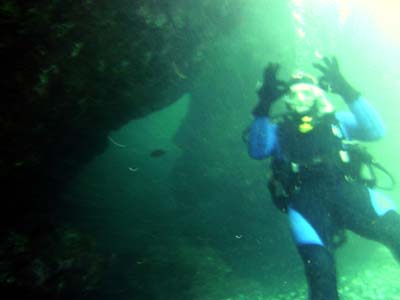 Going through the arch at Shaws Cove.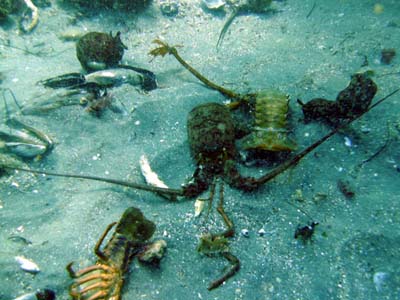 Evidence of poachers or a group molting.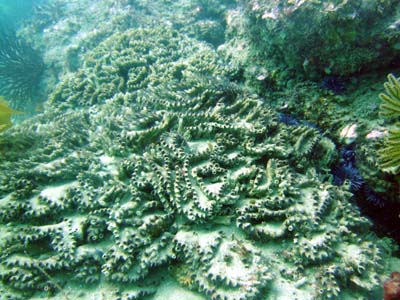 I have no idea wahat these are – sea macaroni?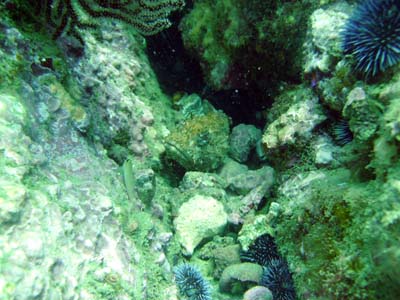 I think this is a sculpin?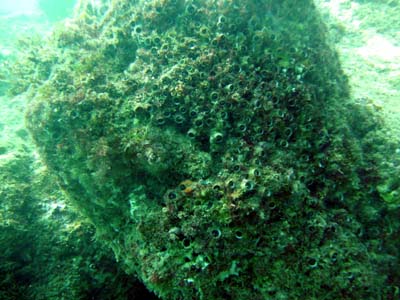 Hmm? Looks like a bunch of popped zits.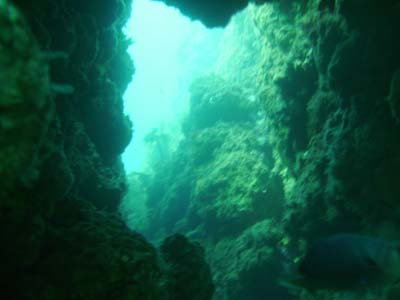 Lots of little arches and interesting reef structure.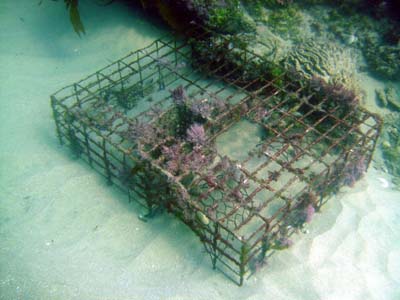 A half buried abandoned lobster trap.
We made it ashore right on target after a slight swim against a rip tide; we gave a few autographs to some hot chicks in bikinis – they love SCUBA divers!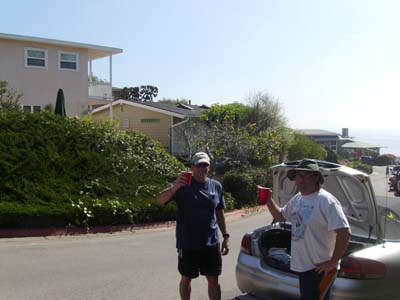 We had to debrief with tap water, as drinking in public is illegal.
Stunning video footage to follow soon!