Sorry for the delay in this post, but my 486 that I use at home is on it's last leg of life; it's so old I can't even catch a virus – security by obscurity.
Conditions have been improving a lot, so after I returned Dennis G's knife that I found a couple weeks ago, in return for a warm 18 pack of Budweiser, I geared up and followed the group for a dive off the cove.
Conditions seemed perfect for a dive off the Point, but for whatever reason we headed out of the Cove and to the right.
Logged Dive #348 – Terranea Resort, Rancho Palos Verdes, CA
Dove With SCJoe
In With: 3100 psi
Out With: 400 psi
Max depth: 54 feet, although most of the dive was kept at 35 feet
Waves: Flat
Visibility: 15 to 20 feet, pretty bitchin'!
Water Temperature: About 64 degrees
Total Bottom Time: About 55 minutes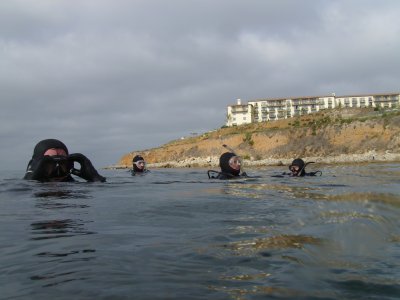 The entrance was the easiest I can remember – no waves to speak of at all.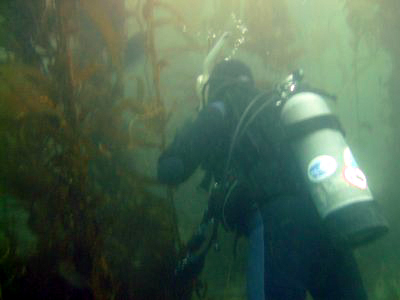 Visibility was the best that I've seen in a long time!
Rather than take even more pictures of the same reefs, I decided to try my hand at underwater video; it will take a while I'm sure for me to post my epic.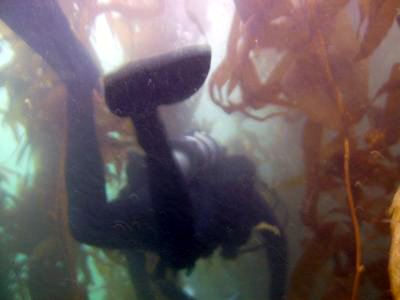 I followed the other divers through the kelp.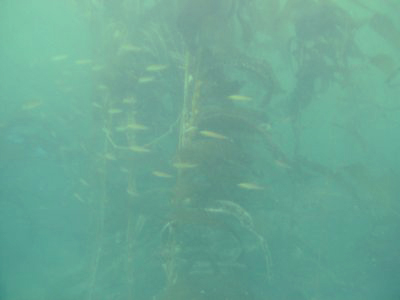 Vis was maybe more than 20 feet in some spots.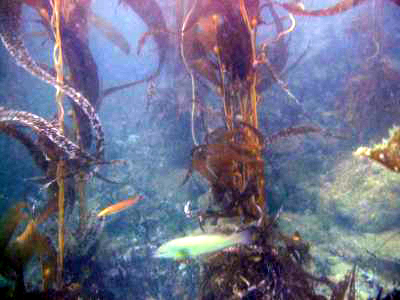 We must have swam half way to the Point before turning around.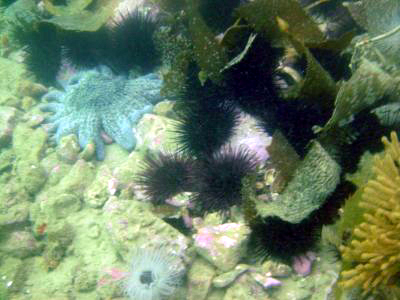 We surfaced about 60 yards from the exit point; during the surface swim back, SCJoe noticed that he had sacrificed his light to the sea gods.
There were some free divers around the Cove with Hawaiian Slings – one of them had shot a fish about the size of a goldfish.
The exit was extremely easy – probably like exiting a lake.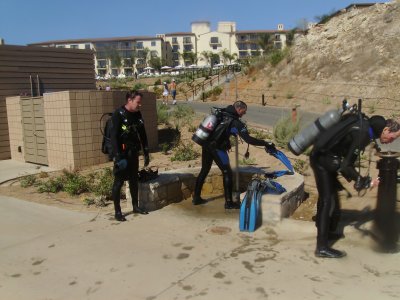 I must have peed in my wet suit at least three times on this dive; I rinsed off really well before heading up to the car.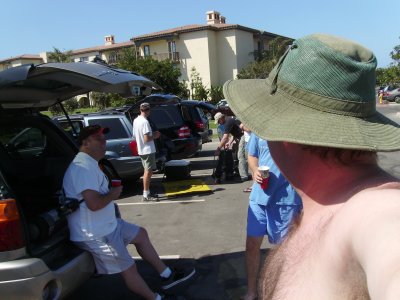 Debriefing was quickly under way.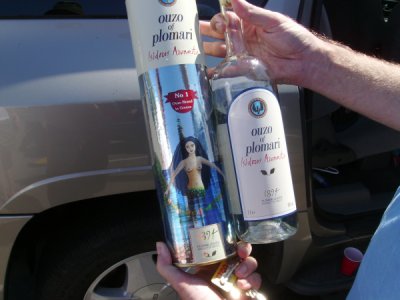 SCJoe brought some Ouzu from Greece to debrief with; it's a black licorice liquor.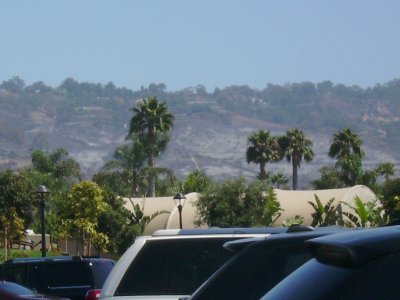 We could see the scorched earth from one of the recent fires up here in Palos Verdes.