I've been dry for several weeks due to personal issues and heavy congestion, but I did manage to drop by Terranea Resort to see some old friends.
According to Reverend Al, Honeymoon Cove looked pretty green; conditions off of 120 reef yesterday were "arms length visibility."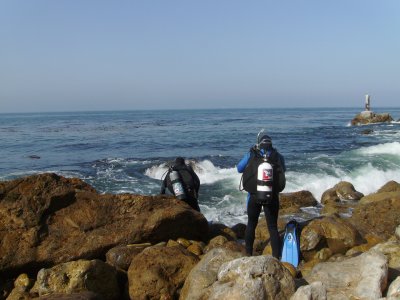 Al and his group carefully ventured off The Point; aside from one of the divers getting disoriented, heading back to shore, all made it out with little trouble.
I talked with a couple who had just come out of the water; they reported "12 feet in some areas."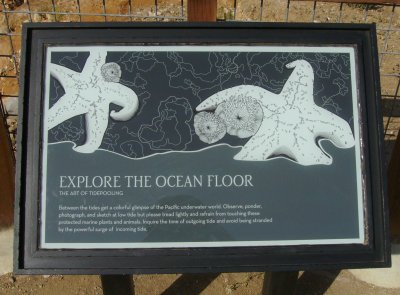 Terranea Resort touts what we do here.
I walked around the grounds of the Terranea Resort.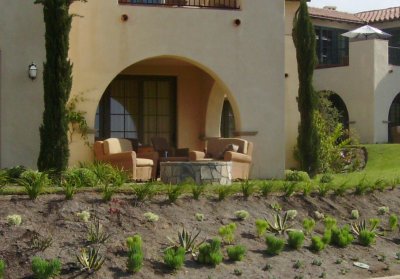 Furniture on the porch gives the resort that "South Central Los Angeles" or "Compton" feel.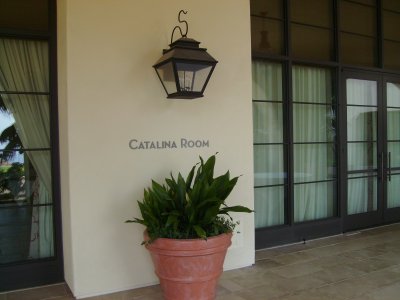 So, there is a Catalina Room here, again.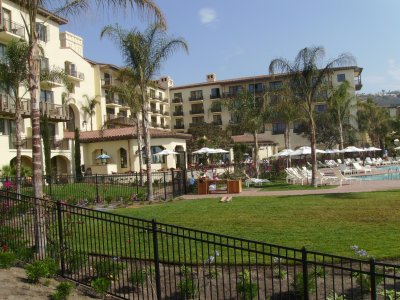 The Terranea Hotel; the restauant and pool are just outside.
A lot of nondiving drama is going on in my life right now, so posts will be sporadic the next month or so; but please keep sending in those donations!