I pulled up in the mighty truck to our current parking spot at Terranea; the divers really missed seeing the Duster and I was told, "Not bringing the Duster is just wrong."
I was hoping for a hot chick named Wrinkles to show up and dive, but she was a no show; I went with Instructor Ron.
Logged SCUBA Dive #343
Terranea Resort, Rancho Palos Verdes, CA
Dove with Instructor Ron
In With: 3000 psi
Out With: 700 psi
Max depth: 64 feet
Waves: As flat as a lake
Visibility: 15 to 20 feet
Temperature: 54 degrees, colder at depth
Total Bottom Time: About 42 minutes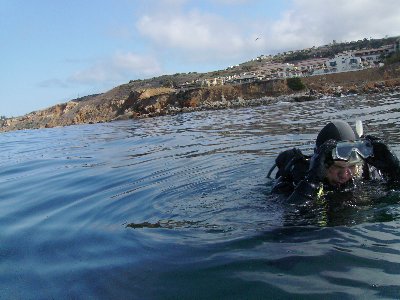 We made an uneventful entry off of The Point.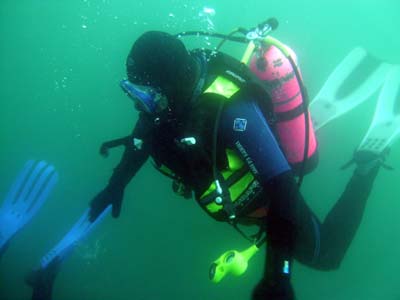 We descended in an attempt to find the statue; but hit bottom on a sand bar, which sort of disoriented me as there were no familiar reefs to aid in navigation.
We never found the statue.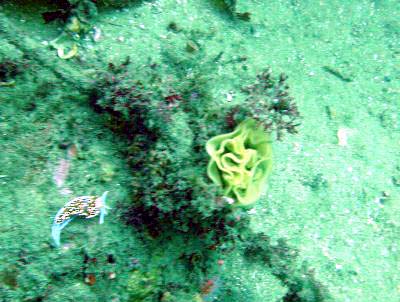 A nudibrach next to an egg ribbon.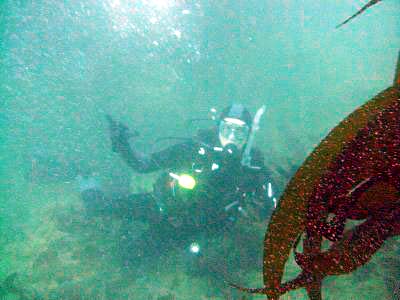 Instructor Ron is right behind.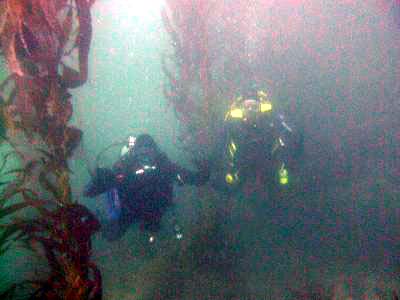 Two divers follow.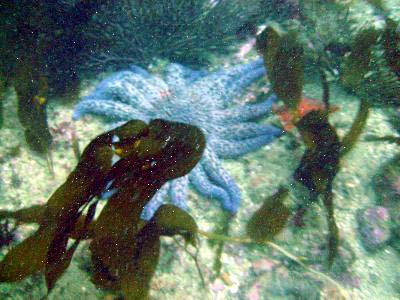 A sunstar hides behind some kelp.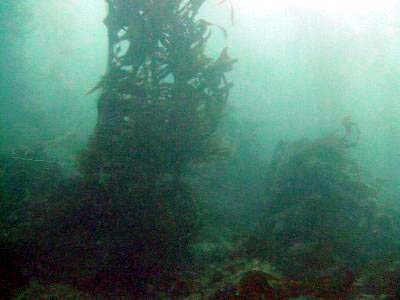 Vis was 10 to 20 feet, depending on where we went.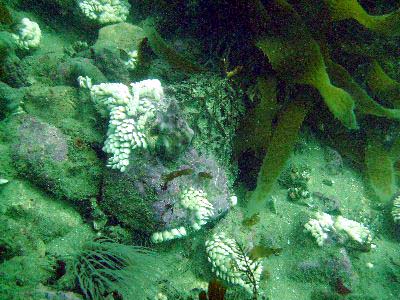 I don't know what these are… they look like a collection of sunflower seeds.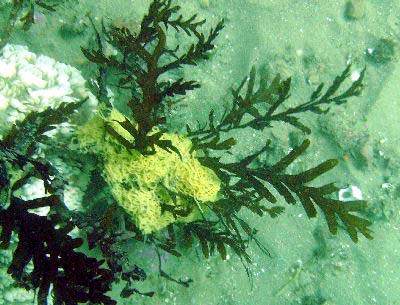 I don't know what these are either, but they look like small yellow maggots, but they weren't moving.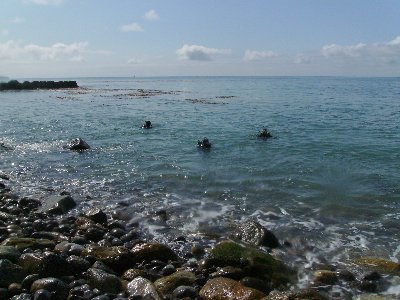 We exited The Cove without hassle.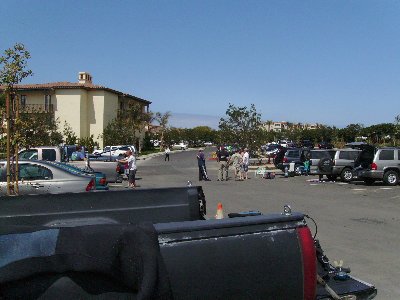 Debriefing continues ahead of the Terranea Resort opening; apparently the public opening has been pushed back a few days.
I think next week I'll bring my barbecue to test our debriefing limits.