It's once again time to check out the annual SCUBA Show at the Long Beach Convention Center.
I decided to stay away from the lectures this year unlike last year, as I did not find them too interesting for a destitute, local beach diver who can't afford to travel.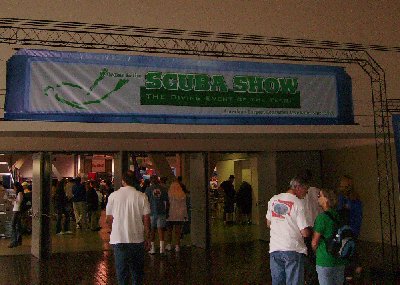 The SCUBA Show banner is green – probably to resemble the crappy conditions here lately.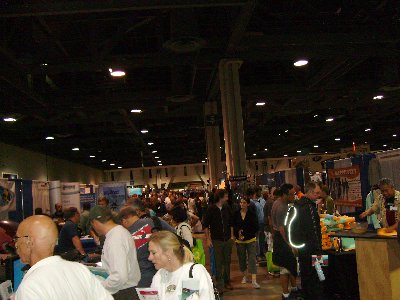 It was pretty easy to get lost – lots of displays.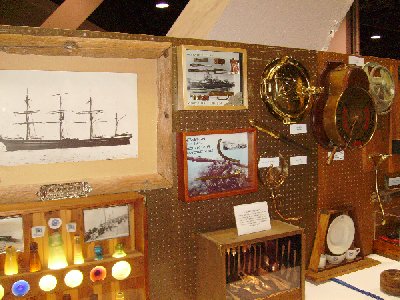 The California Wreck Divers had a booth.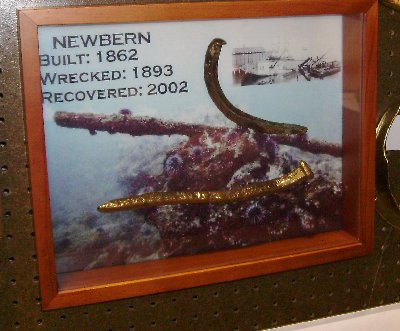 A little display from the Newbern wreck that's off of Old Marineland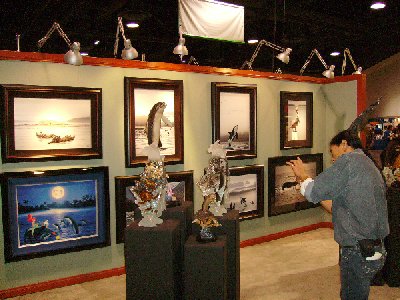 An impressive ocean themed art gallery.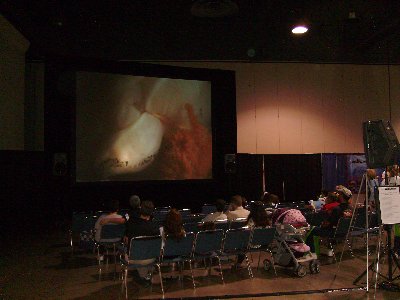 The SCUBA theater.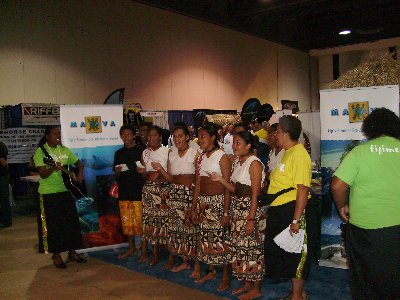 A little native flavor adds to a travel display.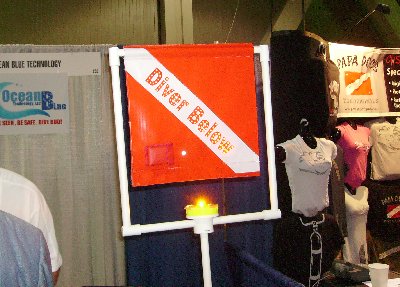 A new feature in dive safety – a LED lighted Diver Down flag.
Dive equipment, dive travel packages, SCUBA charities and various other odd booths, like beef jerky and hand lotion, covered the enormous convention floor.
I saw many of my old and new diving friends, so beyond the $12 entrance fee, $10 parking and $7 beers I would say it was worth it to kill a few hours here again.