With little hassle, I was allowed beach access to Terranea Resort; Reverend Al, SCJoe, Nice Bob, Frank, Charlie and Todd showed up to check out the conditions.
The waves were flat, but the water looked sort of green; some stayed to dive, while others chose to check out Christmas Tree and Honeymoon Cove.
Logged SCUBA Dive #341
Terranea Resort, Rancho Palos Verdes, CA
Dove With SCJoe
In With: 3000 psi
Out With: 500 psi
Max depth: 43 feet
Waves: Pretty flat with surge on the bottom
Visibility: 5 to 10 feet, sort of green
Temperature: 58 degrees
Total Bottom Time: About 45 minutes
We geared up; I buddied with SCJoe for a planned dive to the 120 reef.
Reverend Al and Nice Bob chose to surface swim towards The Point.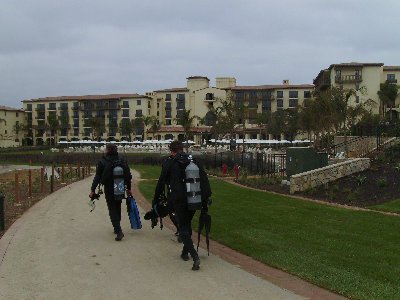 Terranea Resort is near completion.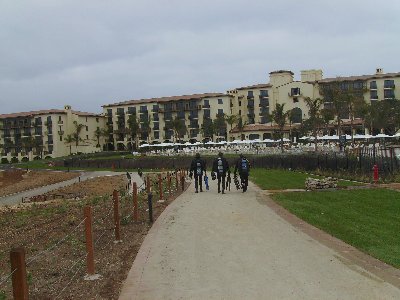 Chairs are out, the pool is filled and some people were seen walking around.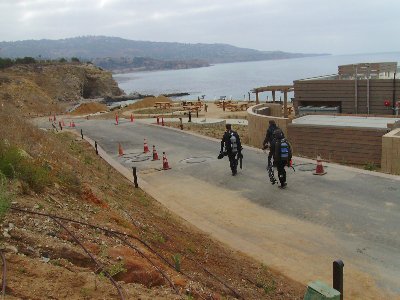 We walked past the "picnic nodes" to the cove.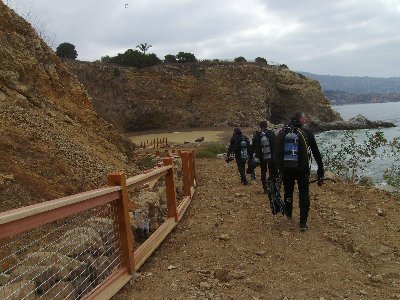 We spotted the man-made sandy beach for the first time.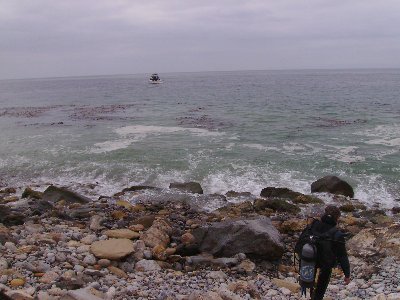 There was foam on the water towards shore, and a dive boat was anchored a few hundred feet off the coast.
We made an uneventful entrance into the water; visibility really sucked towards shore, but cleared up as we swam out.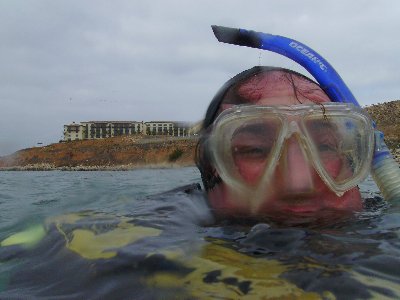 Me off of Terranea Resort.
We ascended…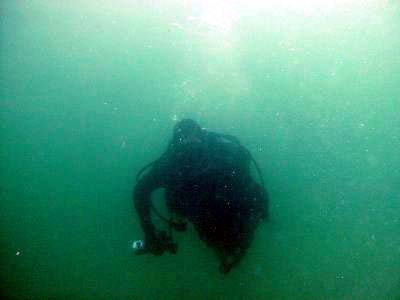 Visibility sort of sucked, well it really did suck – shadows and no definition – probably 10 feet at best.
My mask was twisted, kept leaking and I had a hard time equalizing – it was though I hadn't been in the water for a year.
I had to surface to fix my mask; I hope SCJoe wasn't too concerned, but I was a little uncomfortable at first.
We swam out at a 120 heading; stupid me didn't take a reading at the surface and we missed the reef.
We surfaced, corrected course and headed towards the reef.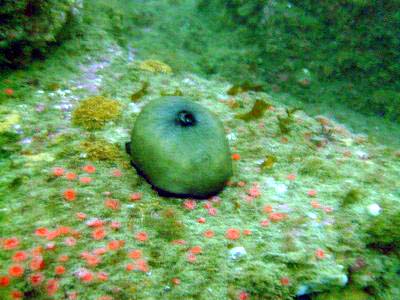 An Opal Eye….I think?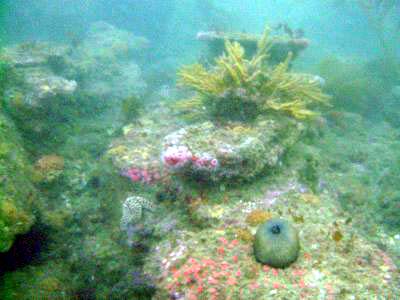 The typical 120 reef.
There was surge at the bottom, and I kept moving from side to side when I focused on anything of interest; my battery was running low too, so I didn't get too many underwater shots that were worth anything.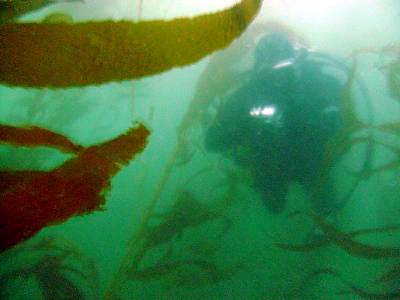 SCJoe in the kelp bed.
We made it back after a nice and uneventful 40 something minute dive.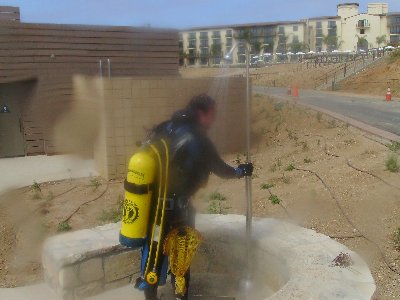 I broke in the new shower at Terranea.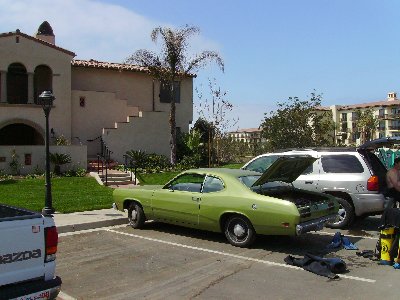 The facades and greenery are pretty much done around the casitas at Terranea Resort.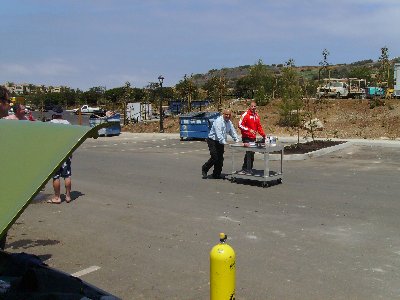 We were debriefing with a few beers when two guys with a cart full of booze rolled up, and passed us.
We had thought it was a welcoming committee, but as it turned out, there are actually guests staying at the resort for what they call, the "soft opening."
The staff at Terranea were quite nice and talked to us at extent; one was even a diver.
Rent for a casita for the weekend?
About $2,000.
The pools are all for the guests at the hotel and resort, but the restaurants and bars will serve anyone who shows up.
Will us divers be a pain in the ass when the resort opens?
We will see June 12th, when Terranea Resort opens to "The Public."