It rained Friday, heavily at least in Long Beach; Saturday was at least clear, but after working until 6 AM that morning it sort of ruined me for the rest of the day – and I wasn't in the mood for a "poo dive."
Rain was forecast for Sunday, so I canceled any hope of diving for the weekend.
The divevets' board indicated diveable conditions with 10 feet vis and 55 degree water temperature.
After a hefty rain late Sunday and early Monday, I ventured to the pier with Instructor Ed for some seafood debriefing.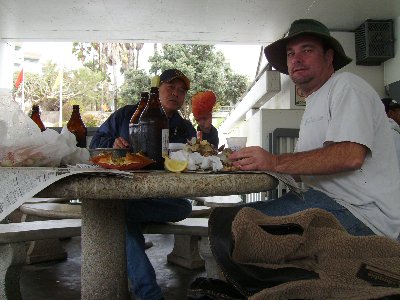 Quality Seafood is always a great bargain if you don't mind eating on newspaper!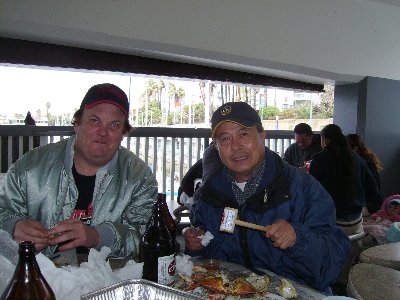 Professional debriefer Brother Paul joined us later.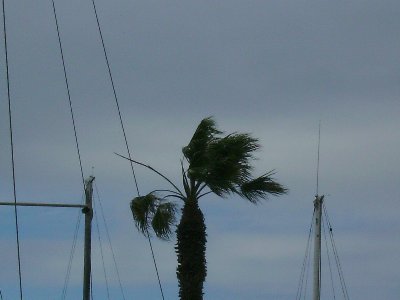 The wind was still blowing, the waves at the pier were fierce.
Driving home, we stopped by the good old Marineland, now known as Terranea Resort.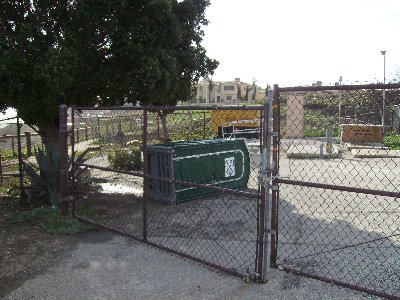 The wind was so strong, it must have knocked over an outhouse; the stench was strong once I got down wind.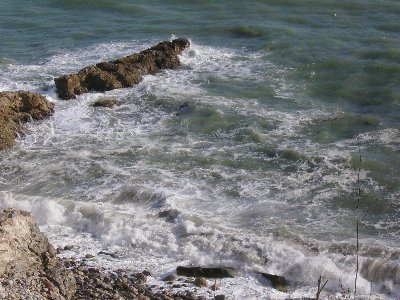 The waves pounded the cove, turning the sea into a brown mud.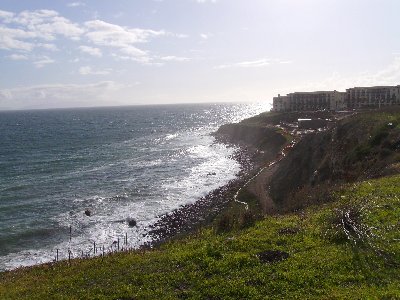 All along the coast, the waves churned the visibility.
I'm hoping to get back next Sunday, but rain is forecast throughout the week.