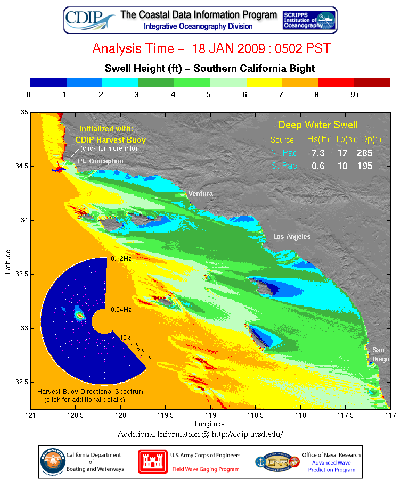 The swell map in the morning did not promise very good conditions.
Arriving a little late to Old Marineland, I was greeted by the regulars pulling out of the lot.
"We're going to check out Hollymoon Cove," a regular advised me.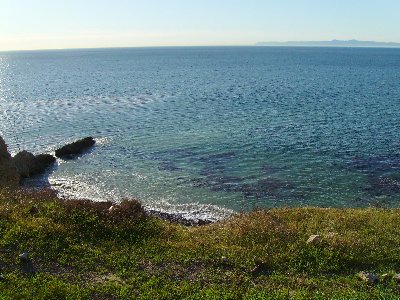 Marineland's cove looked flat, but very muddy.
I headed over to Honeymoon Cove.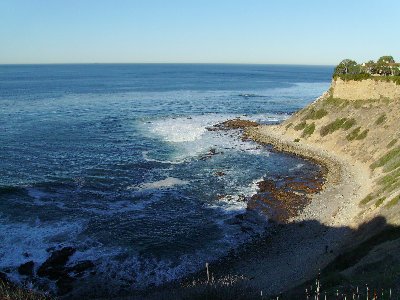 Honeymoon Cove was undivable, with surfers enjoying the waves.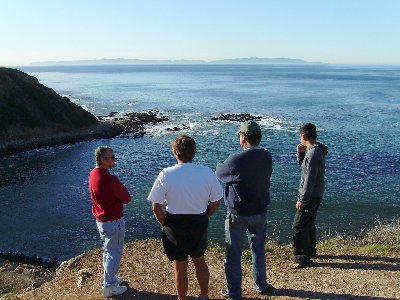 Christmas Tree Cove looked muddy also.
Some parts of the coast were getting pounded by waves, others were just plain muddy; it was almost as though we were looking at the after effects of some pretty hard swells.
A report came in from Redondo Beach – Veteran's Park was "clear and flat."
Some made their way to Redondo Beach, others went back to the parking lot of the Old Marineland.
One diver, Brian, managed to test the conditions of Old Marineland.
"Vis is four to eight feet, but it was worth it to me," he said.