Still getting over a major cold from earlier this week, I decided to provide shore support for the group – barbecuing and beer tasting.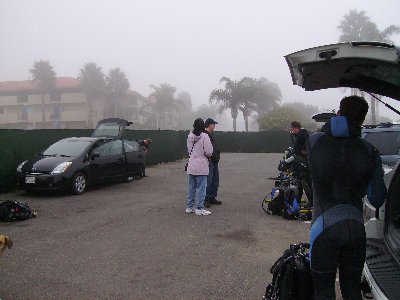 The crowd gathers for the New Year's Day Dive; the regulars showed up, New Chris was back in town and a new diver "Max" (a.k.a. PVDiver) joined the group.
I must say, the walk down the trail without any SCUBA gear is a hell of a lot more pleasant!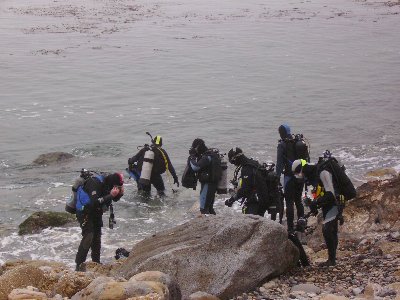 The SCUBA divers enter off the cove.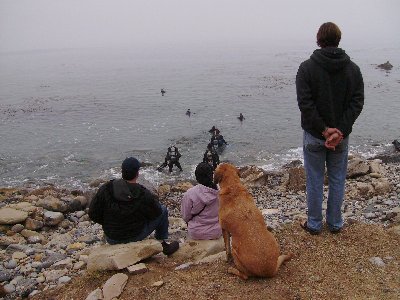 Cyber the Attack Dog lectures future DMs on what to look for on a beach entry.
The ocean was as flat as a lake and the water was so clear, you could see The Cove's rocky floor.
In talking with Dive Bum Don and Max BottomTime, the incident that happened last week when the security guard swiped a diver's gear cart is just part of the story.
With Terranea Resort scheduled to be finished later this year, they are cracking down on divers, fishermen, walkers, gawkers and stalkers cutting through the construction site, trampling over the vegetation and leaving equipment all over.
The word that has been handed to us, which we have acknowledged, is that land access to The Point is closed until the resort opens up – unless we obtain special permission.
By the way, the security guard from last week is still an asshole.
So, back up the trail we went to get the coals started…
Instructor Ed and my old dive buddy Nick showed up to help with the festivities by each bringing a good amount of meat to barbecue.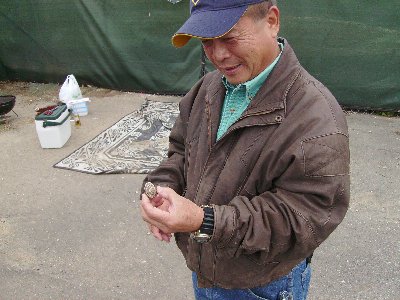 Instructor Ed finds something that looks like it might be good on the grill.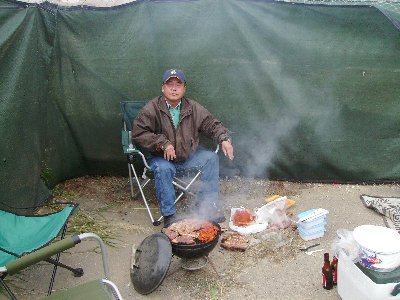 Instructor Ed mans the barbecue, adhering to strict food preparation laws.
The divers made their way back up the trail and reported stellar conditions – 20 to 25 feet visibility and 54 degree water temperature.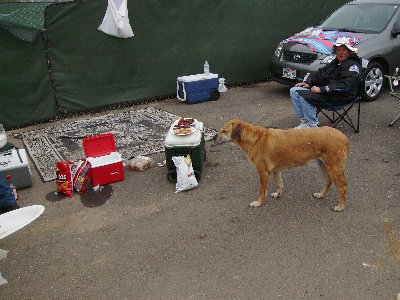 Cyber the Attack Dog guards the food.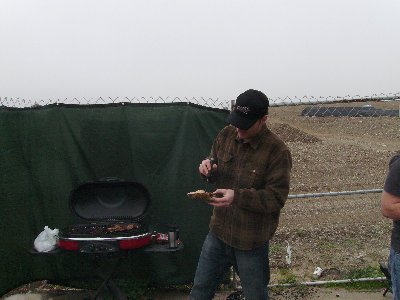 Jimmy the Bag Man opened up a freshly harvested scallop.
It's time to toast the New Year!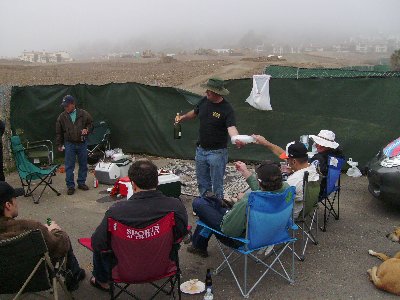 Champagne cups are passed out.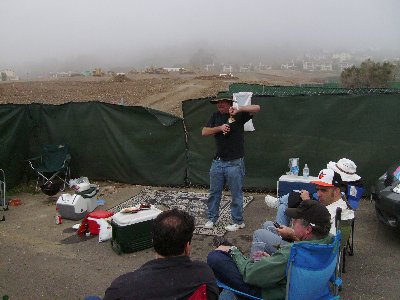 I'm so macho, I can open the Champagne with my bare hands.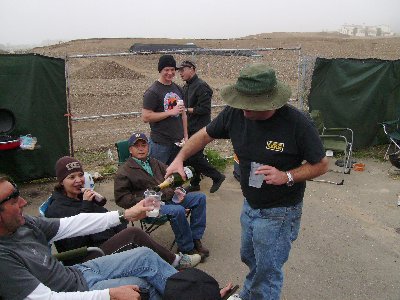 To get used to the year 2009 and the continuing onset of socialism, we divided the Champagne up evenly.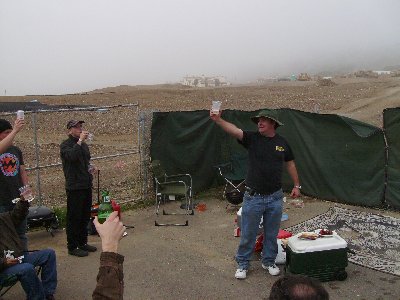 To the New Year!
"Everything will be fine, in 2009!"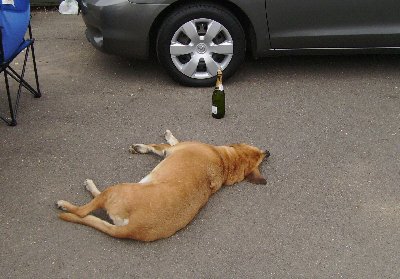 Cyber the Attack Dog overindulged in the Champagne.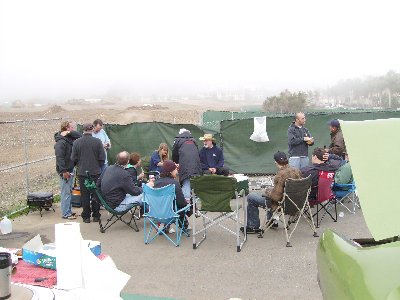 The party continued until after 2 PM; pretty late by most debriefings.